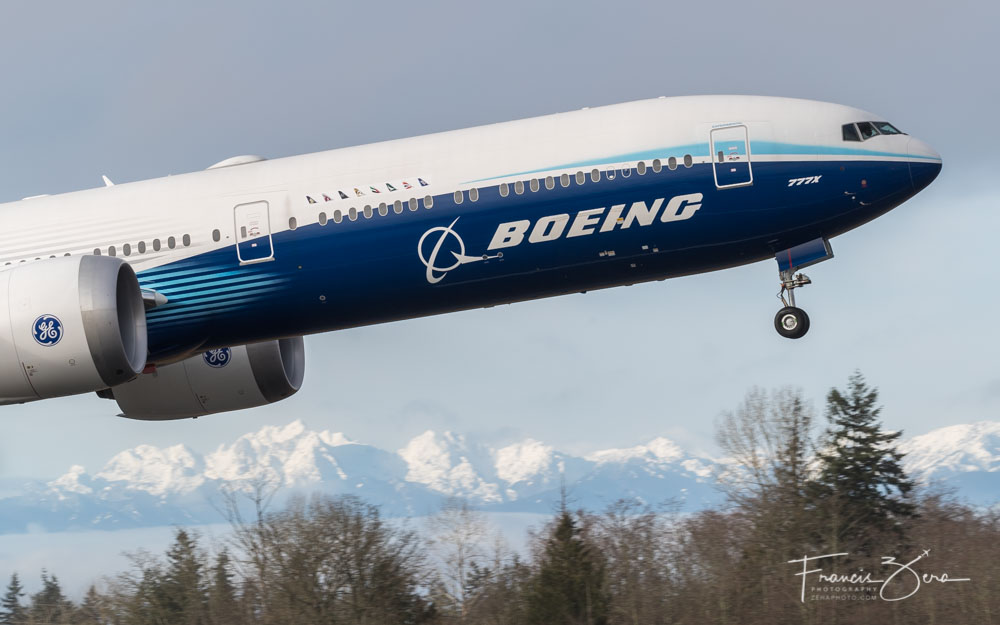 Happy new year, AvGeeks! As you might know, at the end of every year we take a walk down memory lane, reviewing our favorite stories from the previous 365 days of aviation adventures. We ended last year's story by saying "I think this is the part where I say things like, 2020 is going to be bigger and better than ever!!!"
Well … oof.
Still, we had stories to tell, and you all were awesome about sticking with the site. We hope that reading about flying helped distract you a tiny bit from the tough times of 2020. Let's have some fun reviewing some themes and storylines from the year. Plus, we share the top ten most popular stories on the site over the past year. You won't want to miss it!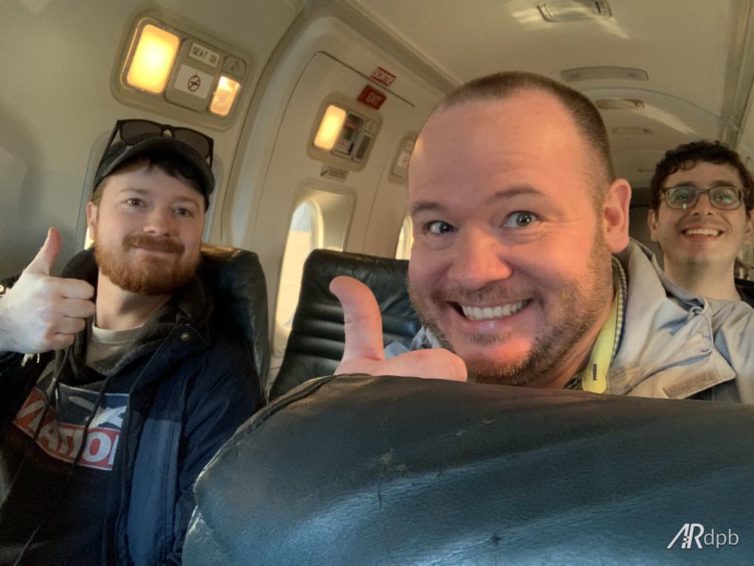 Most-read stories of 2020 that were written in 2020
Exploring an Abandoned Lockheed L1011 TriStar on a Beach in West Africa – We LOVE it when our guest contributors' stories make it onto the top list. And in this case one of 'em won the gold. Jerome de Vries, one of our New Zealander readers, came across a TriStar during a 24-hour layover in Benin. He did a wonderful job documenting his time exploring the interior of the unique historic beauty.
A Diagcon Look at the New First Class on an Alaska Airlines A321 – This was one of our very last true trip reports before COVID wiped out our flying for the rest of the year. David Parker Brown reviewed Alaska's new First Class seat on their Airbus A321s, which (per current fleet plans) will be the only Airbus aircraft in the airline's fleet by 2023.
The Impact of COVID-19 on US Commercial Passenger Airline Fleets – We tried to focus on non-COVID stories to give you a break from the Coronavirus coverage everywhere else, but we did publish a few stories about the pandemic's impact on aviation. This was one of 'em.
Super VIP Transports: The Aircraft World Leaders Fly – With the new Air Force One B747-8 in progress, it was a perfect time to recap different world leaders' aircraft. Definitely some surprises in the mix!
The History of One Boeing 747-200 Named Madison – If there was ever a year to be sentimental about aviation, it was 2020. David Parker Brown wrote a few stories about individual aircraft from cradle to airplane grave. This story was about N642NW, a Boeing 747-200 that served with a bunch of airlines. And its final resting place is a fun little surprise.
Most-read stories this year that were written before 2020
Some themes and storylines from our year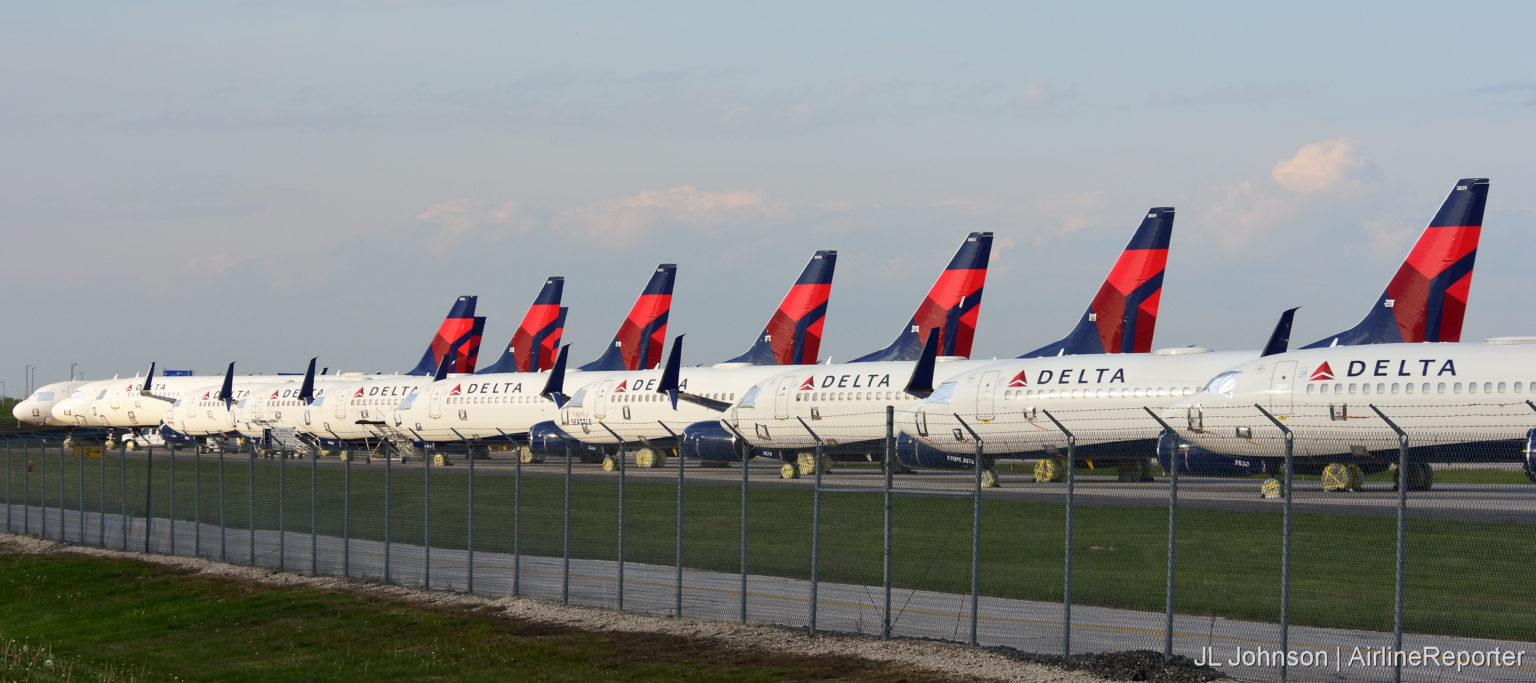 There was no avoiding the bad news – For aviation — as for just about every other part of life — the pandemic was nothing but bad news. TONS of planes went into storage, as JL Johnson saw firsthand as he took photos of grounded Delta jets at Kansas City International. Most of those grounded jets will fly again. But many airlines said their forever-goodbyes for good to fuel-guzzling long-haul former flagships like the Boeing 747 and Airbus A380. Jeremy wrote a particularly poignant piece saying goodbye to Virgin Atlantic's 747 fleet, to which he felt a special connection. I said so long to the KLM 747-400 Combi, and Owen Zupp wrote a prescient story about the end of the QANTAS 747. Correspondent Brian wrote about eerie empty airport concourses. As bad a year as it was for aviation, the pandemic brought out the best in the industry in some ways, as airlines went out of their way to perform good deeds to help fight the pandemic.
David Parker Brown's most recent discussion piece from November on why he doesn't want to fly yet is still very relevant today. As a healthcare worker in my day job, I wrote about my gratitude to all of you who kept travel to a minimum to protect your communities. Here's hoping things improve and we can safely get back in the air soon.
Francis learned to fly – You might call 2020 the year without flying. That's not entirely true. Avoidable airline travel got axed. But private pilotage was alive and well. Our very own Francis Zera got in on the action by pursuing his private pilot certification. You can read about his early adventures here, which culminated in a successful checkride in November. Congrats and bon voyage, Francis!
AvGeeking from the ground – Just because we couldn't fly often didn't mean we couldn't talk and think about flying. DPB launched an AirlineReporter podcast talking about airplanes with his very non-AvGeek mom. We wrote about updating our AvGeek to-do lists. And was there a better year for a new Microsoft Flight Simulator game to get released?
Trip report time machine – If you can't fly in 2020, might as well write about flights from 2019. We test-drove Austrian's business class right before the pandemic shut things down. There was a head-to-head battle between Air France and KLM's premium cabins. Jonathan Trent-Carlson flew Air Baltic's brand-new Airbus A220.
Speaking of time machines – Some of your favorite stories were related to aviation history. In addition to the stories of individual aircraft like Madison and Martin, JL Johnson discussed the huge concrete arrows in the ground that helped guide early air mail pilots, and we took a walk down AvGeek memory lane with planespotting highlights from ten years ago.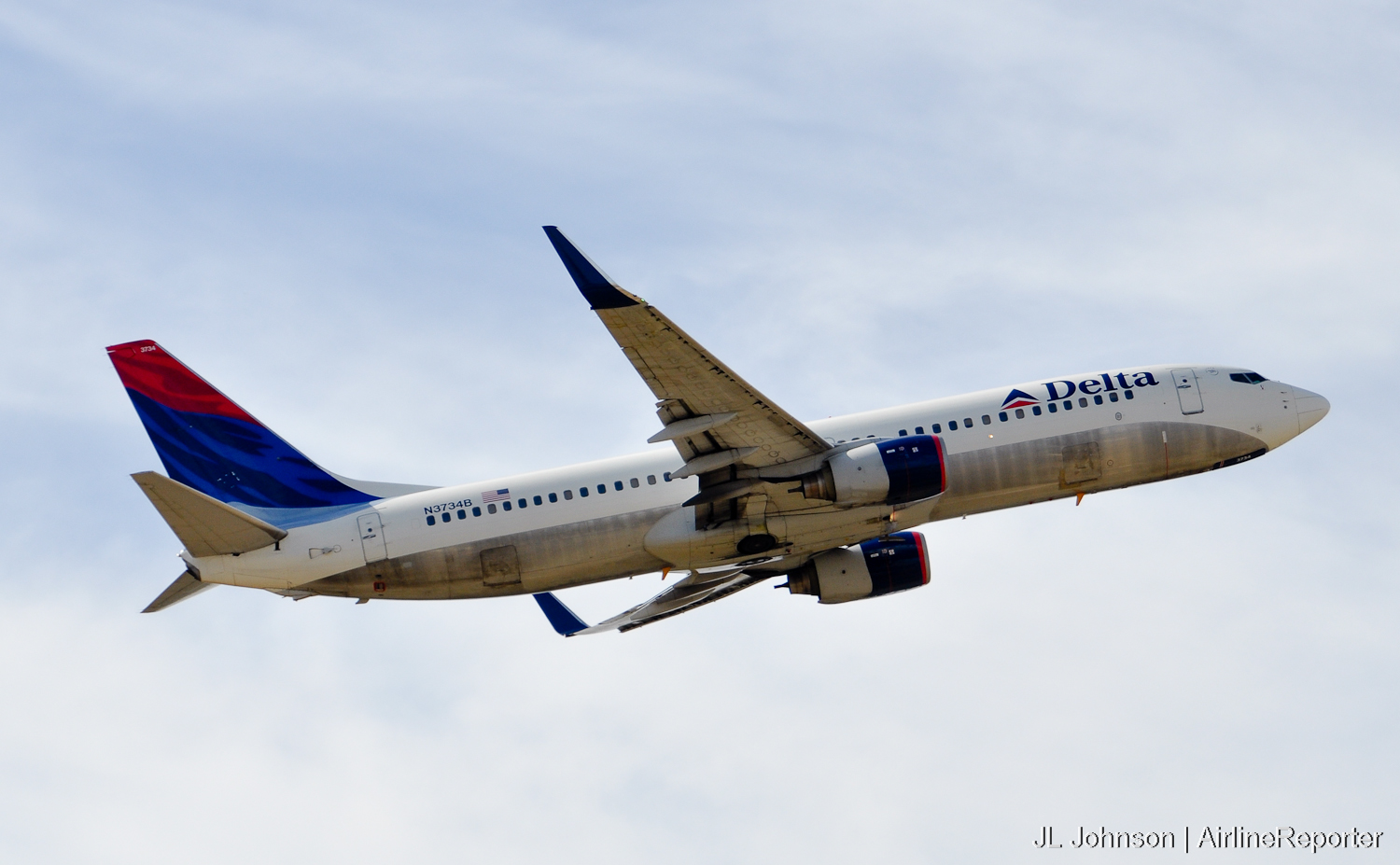 Time for TrainReporter – We've joked in the past about a TrainReporter side project. But 2020 made it happen for real. David Parker Brown took a trip in an Amtrak Viewliner Roomette. I reported on Africa's first high speed train, Morocco's Al Boraq. And we even had a quick video plane spotting from the JFK AirTrain.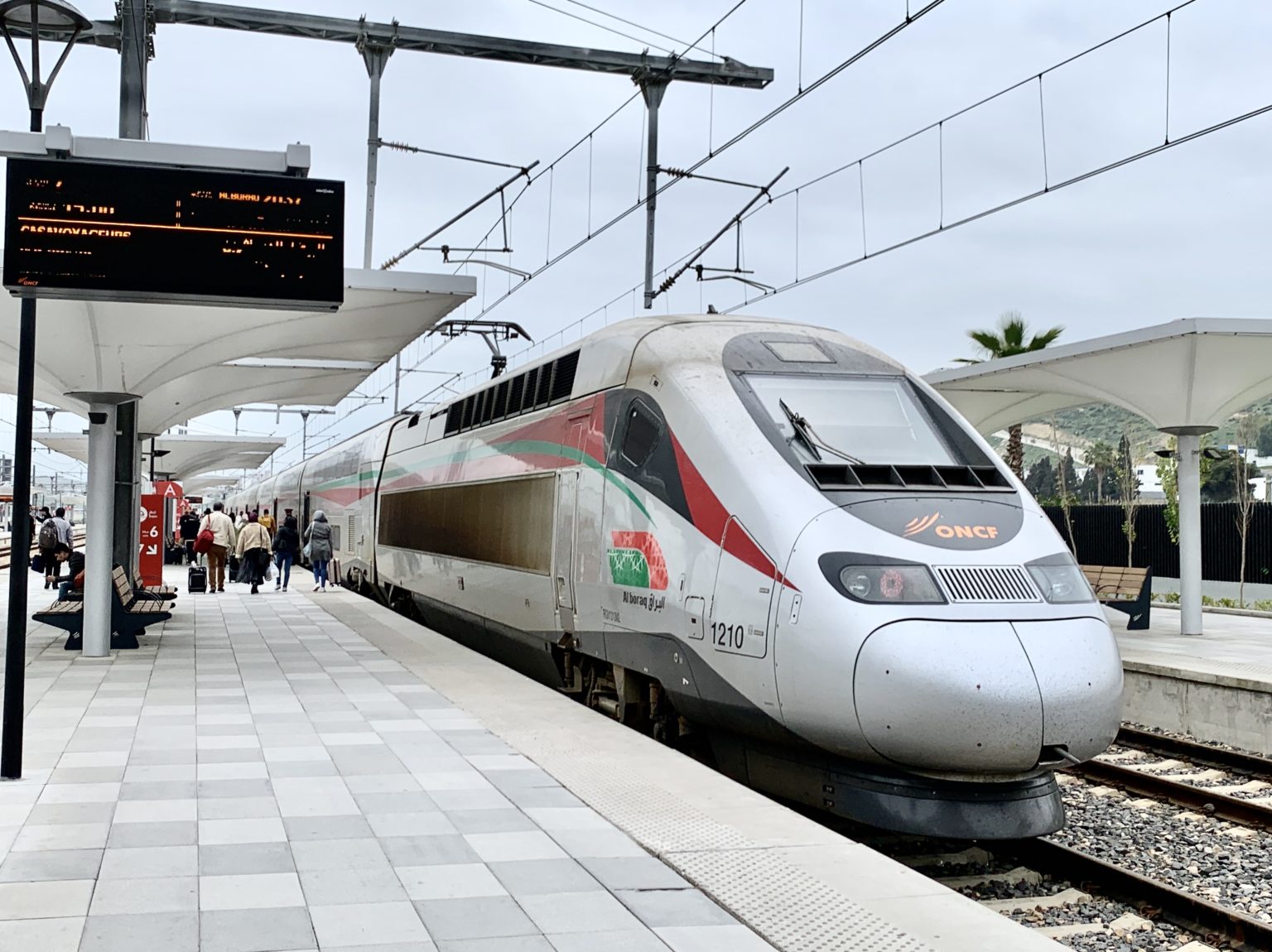 Looking ahead to 2021
Although we've already had our share of bad news in 2021, we're hoping the rest of the year will be better for the aviation world. Airports are taking advantage of the travel lull to make some major upgrades. And we're excited to see the 777X get closer to its first deliveries and passenger flights.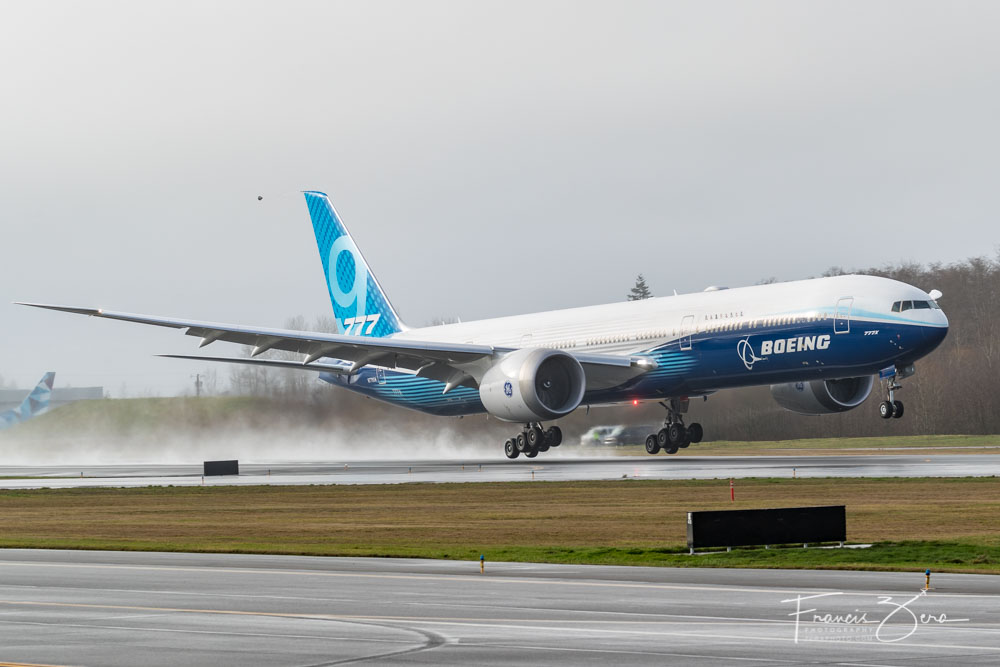 Thanks for sticking with us through 2020, AvGeeks!