This is a continuation of our COVID fleet retirement series, where we tap our archive to commemorate the planes that retired early because of COVID. In our first installment of the series we said goodbye to the Queen of the Skies, the Boeing 747-400. In this story, we stick with the "4 engines 4 long haul" theme but switch gears from Boeing to Airbus.
With fewer people flying, plus the increasing use of fuel-efficient two-engine long-haul planes in airline fleets, older quad-engine planes are dropping like flies. No surprise, then that a number of airlines retired their Airbus A340 and A380s fleets. The A380 is a unique behemoth, the largest and arguably most-comfortable passenger plane around. And its older sister, the elegant A340, has captured AvGeeks eyes and hearts around the world.
Read on as we take a stroll down memory lane as we say goodbye to a few A340 and A380s.
Airbus A380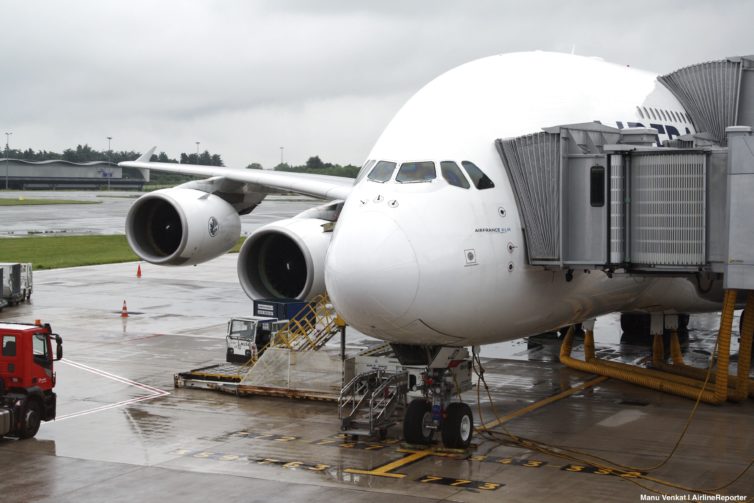 Air France
Au Revoir, Air France A380: This Grand Dame Was Getting a Little Lame – One of my last pre-COVID flights was a transatlantic leg from Paris to New York on an Air France A380. It was a great reminder of how majestic the plane was. But the onboard experience honestly wasn't great, with a business class that felt more like premium economy.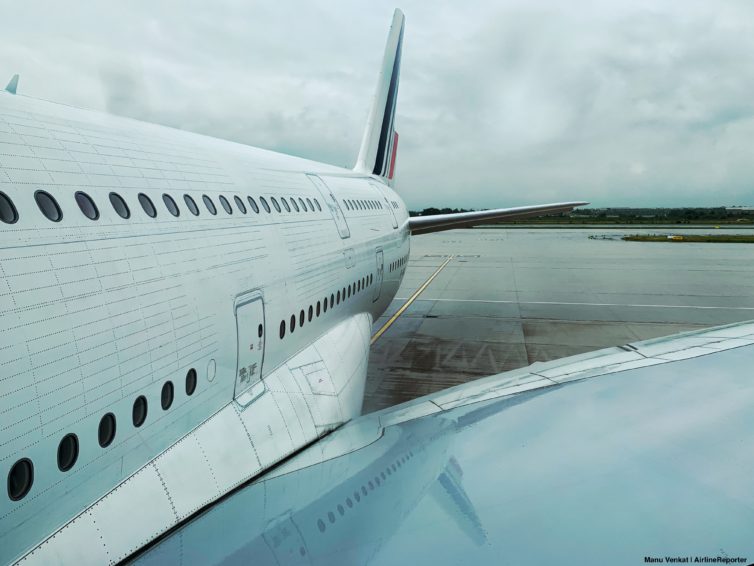 Still, there were tons of fun AvGeek moments, like a tail cam takeoff view (see below), the bizarro "art gallery" at the front of the upper deck, and the whisper-quiet ride.
%CODE1%
Flight Review: Air France A380 In Premium Economy – A meticulously detailed trip report of a honeymoon flight from San Francisco to Paris from Senior Correspondent John Nguyen back in 2015. Back then, the plane was a little fresher, though the experience overall was still a bit hit-or-miss.
Qantas
Fortunately Qantas hasn't permanently retired their A380s, but they've mothballed them until at least 2023. Depending on how travel trends play out in the coming years, it's not impossible that they might leave the skies for good.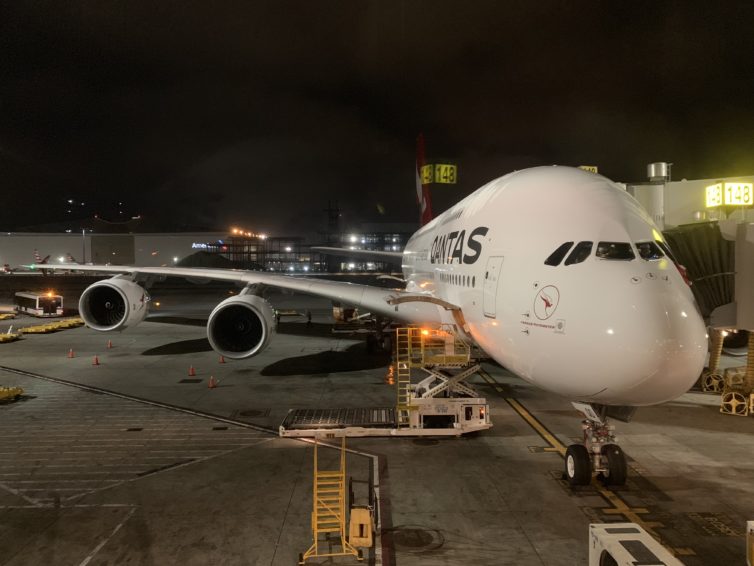 First Class Adventures On a Qantas Airbus A380 – Last year, Colin Cook had the chance to try Qantas in every cabin class they offer. His first class flight was on an A380, and it was a dream of a time. And with the amount of space available on A380 first class, it's easy to see why. It's definitely one of our can't-miss trip reports from the archives. Also check out Mal Muir's trip report on the same plane and cabin from back in 2013.
Qantas to Take Back a Few World Records By Changing to an A380 – Back in 2014, Qantas took back the crown of world's longest A380 flight by converting their direct Sydney-Dallas flight to an A380. And more recently, Qantas had been looking into options to sustainably operate direct flights from Australia to London, though that won't be doable from Sydney or Perth with the A380.
Competitors can sometimes be friends, though, and we can't forget this amazing Qantas-Emirates A380 formation flight back in 2013.
Lufthansa
German mega-airline Lufthansa is retiring half of its A380 fleet due to COVID. So while you'll still be able to fly the great white whale on Lufthansa, it will be a rarer opportunity.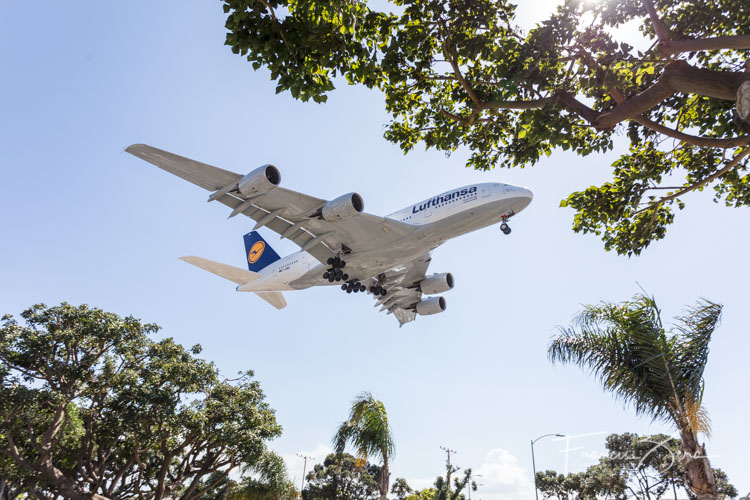 Video Tour of Lufthansa Airlines Airbus A380 First Class – Way back in 2011 we got a look at the Lufthansa A380 first class cabin. Then and now, it's the airline's premium-est premium cabin. And boy, does it impress.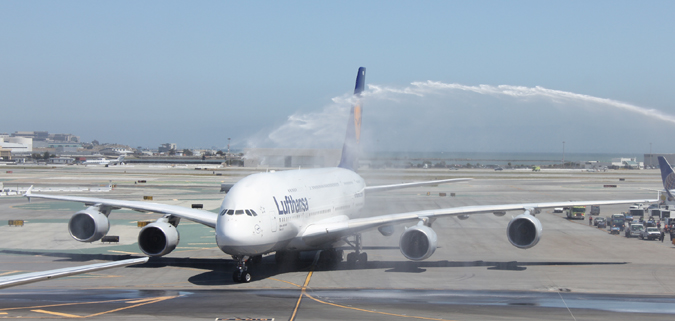 Hitching a Ride With Lufthansa On Their Frankfurt to Miami Inaugural A380 Flight – Another gem from back when the Lufthansa A380 was much newer and more exciting. Click and read to relive the glory days of the gradual A380 rollout to the Americas.
Flying Upper Deck Economy on a Lufthansa Airbus A380 – My very first AirlineReporter story was on a Lufthansa A380. Admittedly it's not a great report. But since I was flying on the upper deck of a dual-deck plane for the first time, it was a special flight for me.
There's a few other airlines that may sideline or shelve their A380s before all's done with COVID. But for now, that's it for the A380 fun. It's an impressive plane with plenty of quirks — curvy stairs and all. Now let's turn our attention to the A340.
Airbus A340
Lufthansa
Wait, didn't we just talk about Lufthansa? Well, it's no surprise that the airline that led the pack in COVID fleet drawbacks also decided to shelve its aging fuel-hungry four-engine A340s. In general, there was no doubt that A340s everywhere were in trouble when COVID came calling. Even way way back in 2012, we published "A Farewell to the Airbus A340."
Anyways, back to Lufthansa. Just like with their A380s, some of the planes may go into storage for good, while some could possibly rejoin the fleet later. We don't have any full-length stories on the Lufthansa A340 but a while back we did have a reader send in a cool photo they took of a LH A340-600. So, here you go! (Thanks, reader Drew)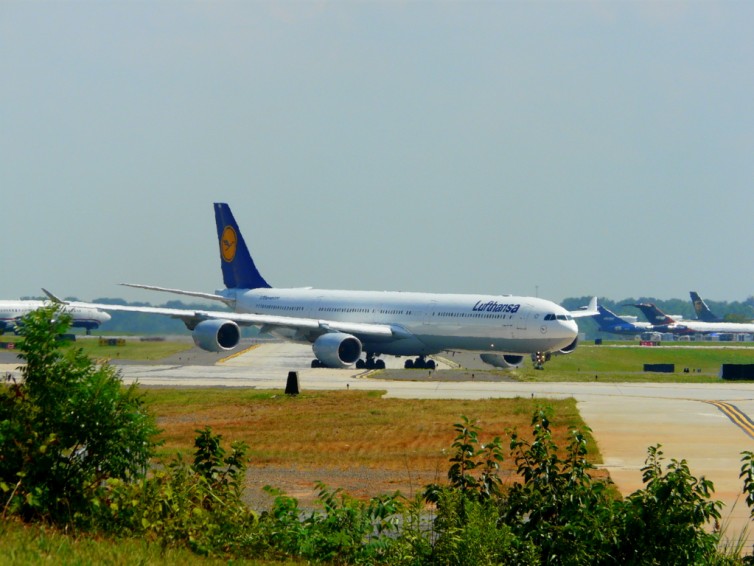 Virgin Atlantic
The A340 was one of the mainstays of Virgin Atlantic's long-haul fleet. But especially since the Dreamliner joined the fleet, it was clear that the A340's days were numbered.
Flying on Bubbles – Upper Class on a Virgin Atlantic A340-600 – Correspondent Jonathan Trent-Carlson took us onboard a business class — oops I mean "Upper Class" — ride on an A340-600. It was his first-ever time on a widebody plane, so it was an extra-special ride.
Air France
At least as of the last update we heard, Air France is permanently shelving their A340s, some of which were used for the short-lived "millennial airline" Joon.
Video: Air France A340 Aborts Landing at St Maarten During Hurricane Isaac – Not our video, but it was crazy enough that we wrote a story on it back in 2012. This is all we have in the archives about the Air France A340, though.
That's all for this tribute! There's a LOT of unpredictability in what airlines are doing with their fleets. So there may be more A380s and A340s that fly off into the sunset before this is all over. On the flip side, if air travel rebounds faster than expected, maybe some of these retired planes will return back to service. Who knows. For now, share your own A380 and A340 stories in the comments section below.