When I learned that Kansas City International (MCI) would become the location of a mass airplane storage site, I ignored it. COVID-19 has brought unprecedented and rapid change upon us all. And we are all coping with it differently. For me, rather than accept the fact that my passion has ground to a halt, I have done my best to ignore the bad news while focusing internally on my family and friends.
But history is in the making and after a few weeks of airplane stockpiling I had to go see. I don't know what I expected. I was excited to visit the airport for the first time in months. But when we drove past the threshold of runway 19L the site was… heartbreaking. Words truly cannot describe the feeling of seeing over a hundred planes in "active storage" lining a once busy runway and taxiway at an airport that has seen consistent and impressive growth over the past few years.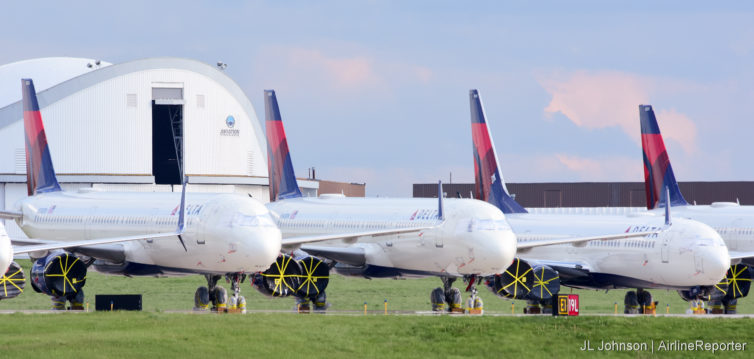 Parked Plane Stats:
I called my good friend Nick Benson, chief AvGeek over at JetTip to see just how many planes have been parked at Kansas City International since the pandemic took hold.