I've always loved the plane spotting at New York's JFK International Airport. A lot of America's other biggest airports are dominated by hub operations from individual airlines, like Delta @ Atlanta, American @ DFW, United at nearby Newark. But JFK feels more like the United Nations of airports, with a variety of airlines from tons of countries. Here's a quick video of a loop between some of the terminals at JFK.
%CODE1%
If you want another way to virtually travel to New York JFK, check out our inside look at the airport's new and VERY avgeek-friendly TWA Hotel, which we pass by in the video above. The plane spotting from the hotel's roof is AMAZING.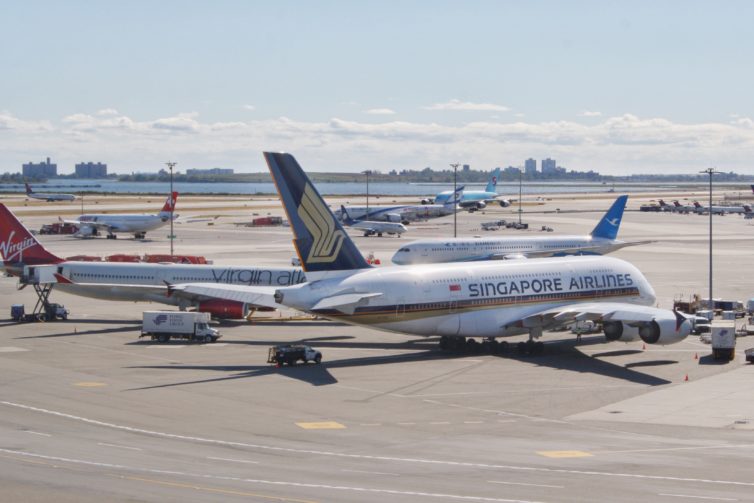 Comments are closed here.