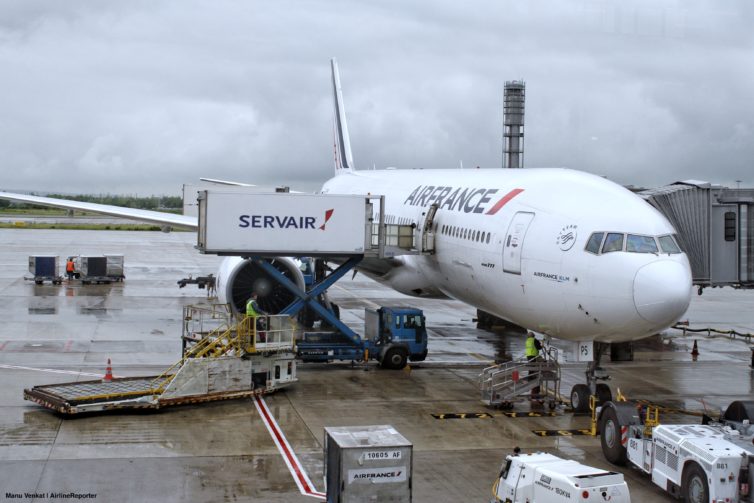 Just like the 2020 Olympics, the AvGeek sports circuit has been on hold while we've been socially distancing. What AvGeek sports circuit, you might ask? Well, there's the 100m sprint to the gate, the luggage toss, and of course the "stuck-in-the-window-seat-with-someone-sleeping-in-the-aisle-seat-so-hold-your-pee-in-for-as-long-as-you-can" challenge. But there is one sport we can still enjoy from the comfort of our couches: the head-to-head trip report battle royale, where we pit parter airlines against each other and see which one comes out on top. We did this a while back with five Star Alliance airlines. And now it's time for the FlyingBlue brothers to square off in the ring.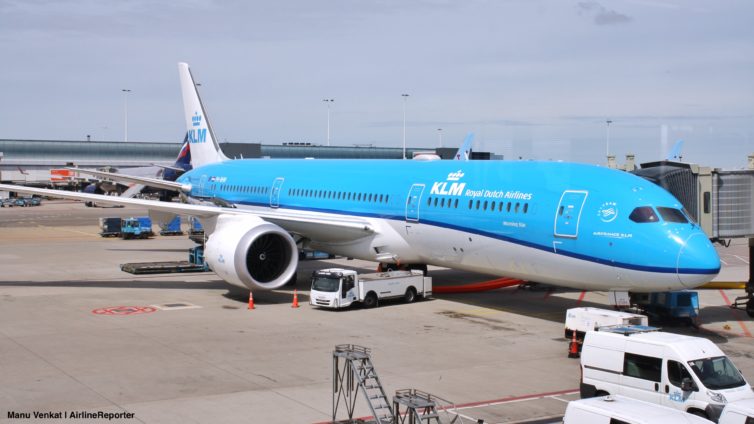 In one corner we have Air France, which we flew from Sao Paulo to Paris on a Boeing 777-200ER. And in the other corner we have Dutch flag-carrier KLM, which brought us from San Francisco to Amsterdam on a shiny new 787-9 Dreamliner. We already published the separate trip reports on each flight (which we flew last year, BTW). Now it's time to see how the duo compares in categories like seat comfort, service, dining, and amenities. In the end, there can only be one winner. Read on to find out which airline takes the crown!

Rules For a Fair Fight
This story is based on just one flight on each carrier, and to make a definitive judgment I'd have to do a lot more flying (wouldn't that be nice!). I'm also only comparing each airlines' business class product on the individual aircraft I flew. Each airline has multiple business class seat designs across its long-haul fleet, and Air France has a slightly fresher product now on some of their newer planes.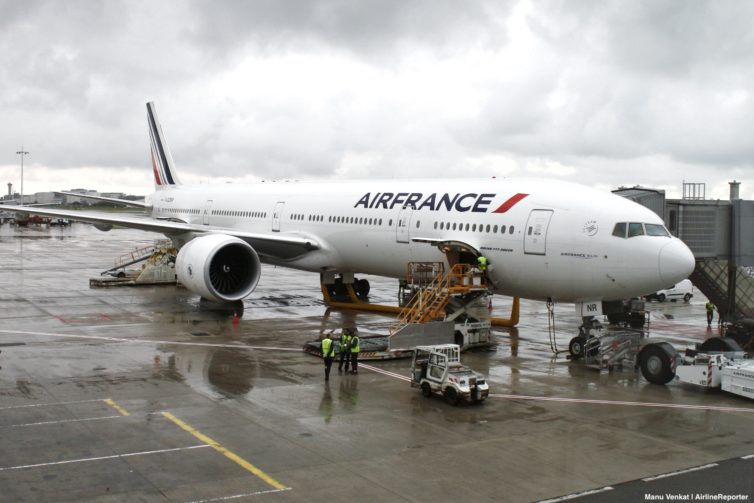 All right, let's get on board …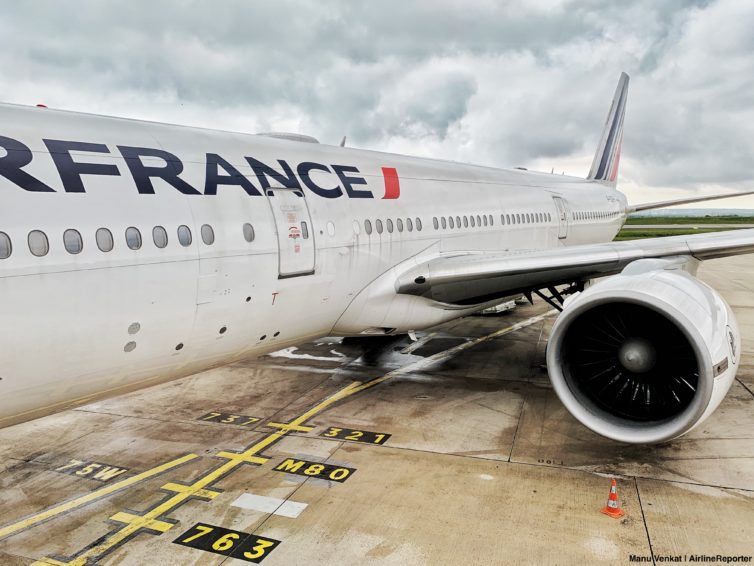 … and hit the skies!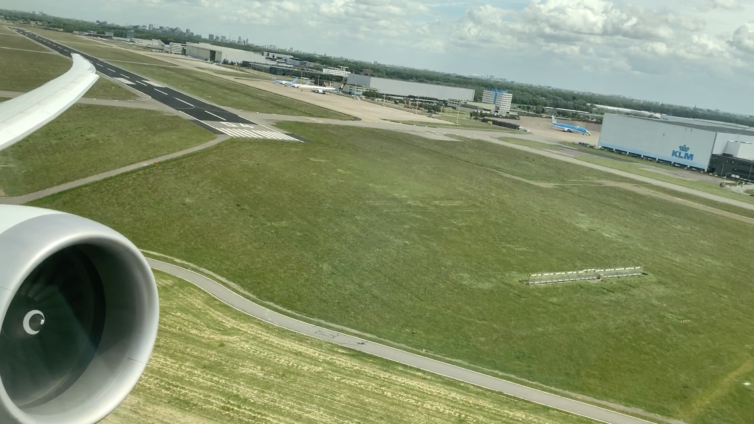 The Seat
Round one compares the space factor, comfort, and design touches of the cabins and seats. This category was tough to call because the seats are actually pretty similar.
Most of Air France's 777s — including the one I flew — have a 1-2-1-across reverse herringbone seat that gives you TONS of space and solid privacy.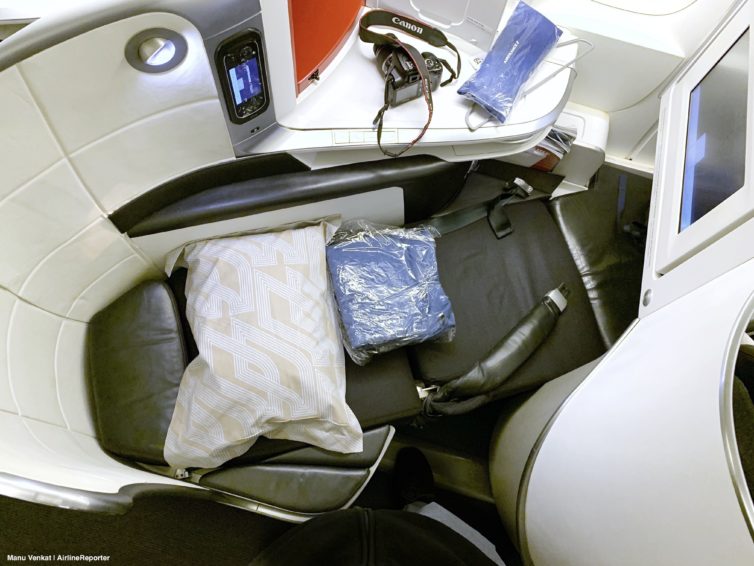 KLM's business class seat on their flagship 787-9 is almost exactly the same. Because the Dreamliner cabin is a bit narrower the seat is a little tighter, though to accommodate the Dutch above-average height there's still tons of legroom.
BONUS: Ciao, Combi! KLM Sends Its 747 Fleet Off Into the Sunset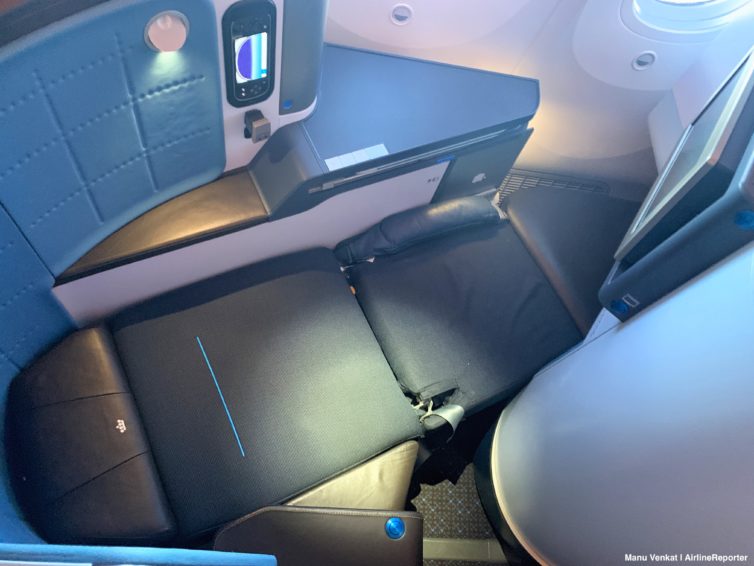 Both seats smoothly transition to a fully-flat bed, so that's a tie.
KLM's Dreamliners are much newer (on average) than the AF 777s, and my Air France aircraft was showing its age.
The verdict
A tough call, overall. The Air France seat was a little bit wider, but a little bit worse for the wear. What makes the difference and breaks the tie is the design factor. The Air France cabin feels bright, but a little boring.
By comparison, the KLM Dreamliner cabin had way more character and color.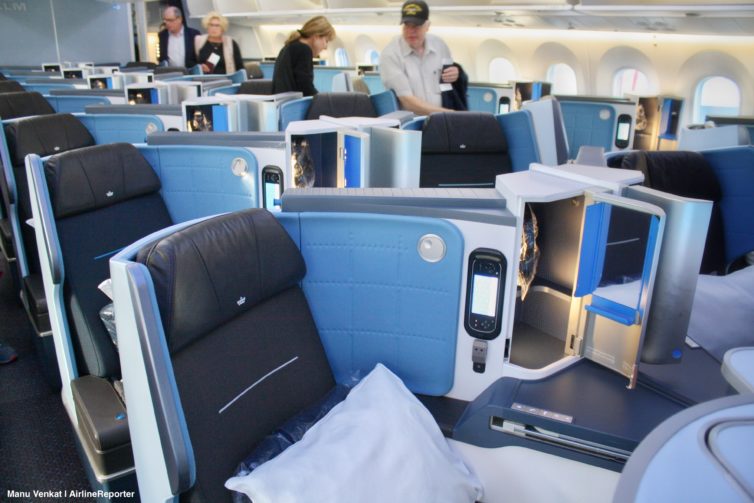 And the onboard lighting scheme was put to lovely use on my KLM flight, with a deep blue during dinnertime transitioning to a soothing orange to get passengers ready for bed.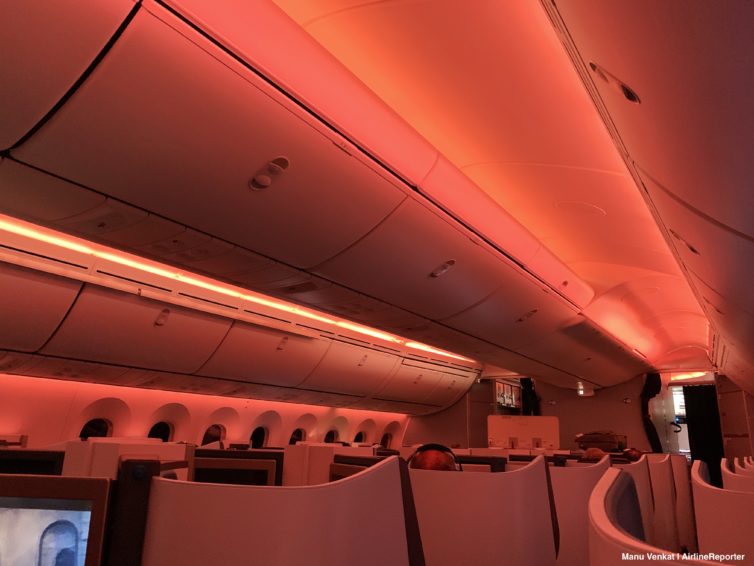 So KLM wins this round, but just by a nose. On to the next category!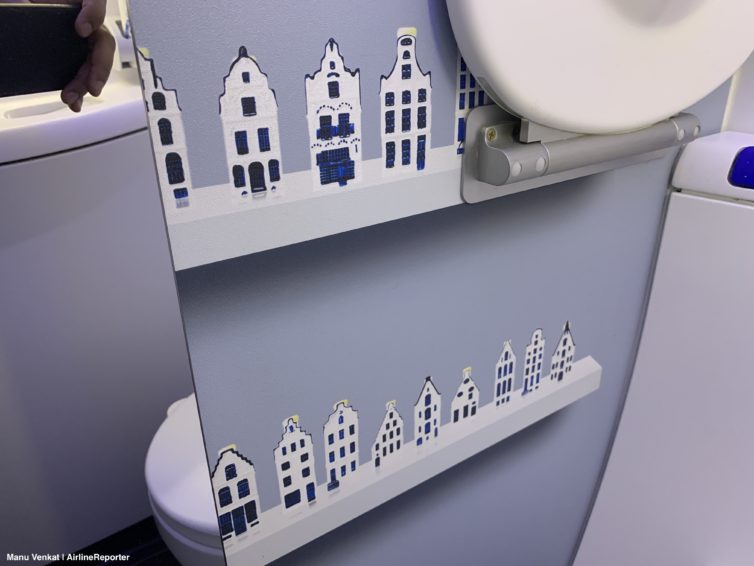 Dining
Both my Air France and KLM flights were 10+ hour transatlantic red-eyes, allowing me to sample the full dinner service. I never stop being amazed how incredible food can be considering it's being served in a narrow metal (or carbon fiber) tube miles up in the air.
My Air France meals looked and tasted elegant. The plating was wonderful, the flavors delicate.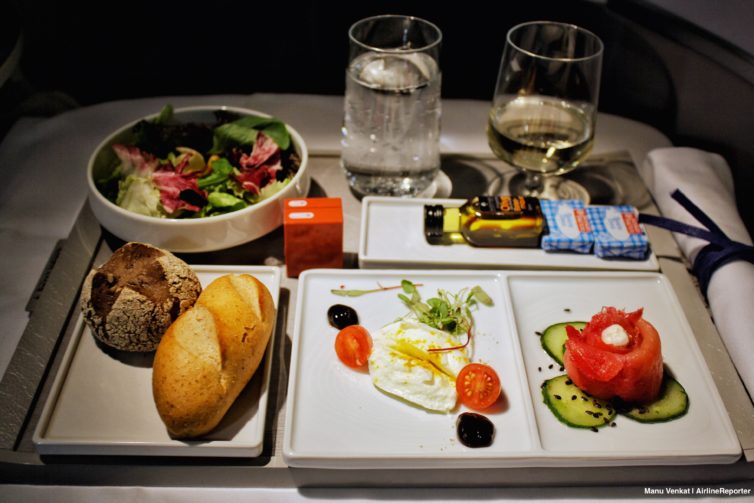 The food on my KLM flight was very tasty and did a great job showcasing some Dutch specialties. While maybe a bit less technically impressive, it was a bit more substantial.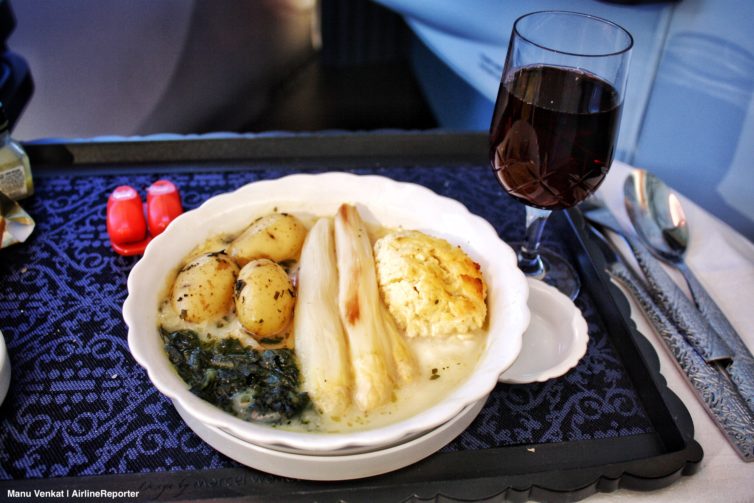 The street-food-style newspaper-wrapped slider was a great example. The presentation was a fun touch, but it looked underwhelming and tasted meh once I got through the wrapping.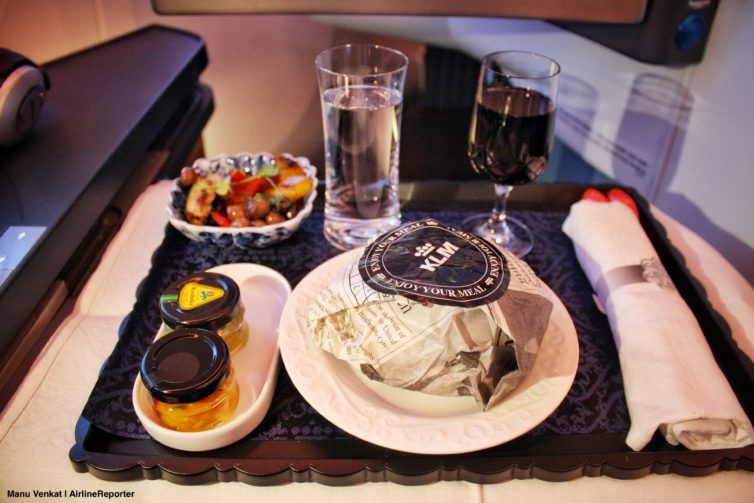 One big win for KLM is that their authentically Dutch ceramic dishware is gorgeous.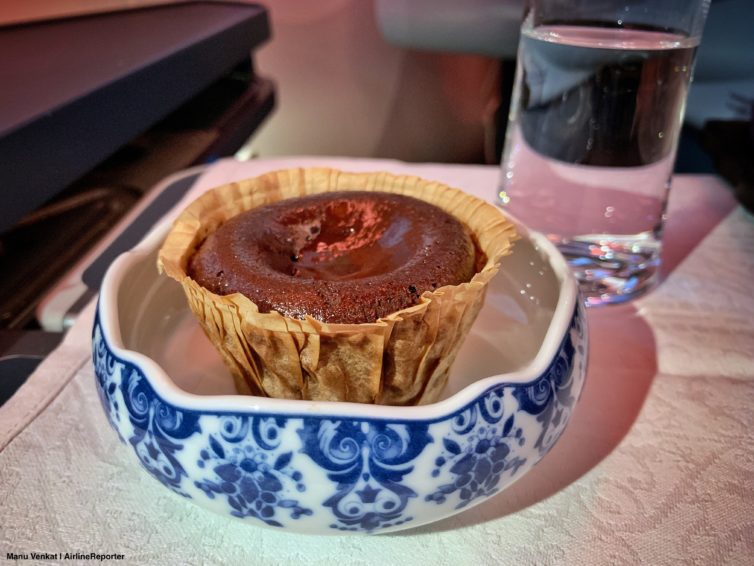 The Verdict
Sorry for the cop-out but I have no choice but to call this one a tie. As ties go, this was a tasty one.
Drinks
There's nothing like a cool cocktail or nice glass of wine to set the mood for a long-haul business class flight. Drinks are a major service investment for an airline's premium cabin so it feels fair to give them their own category.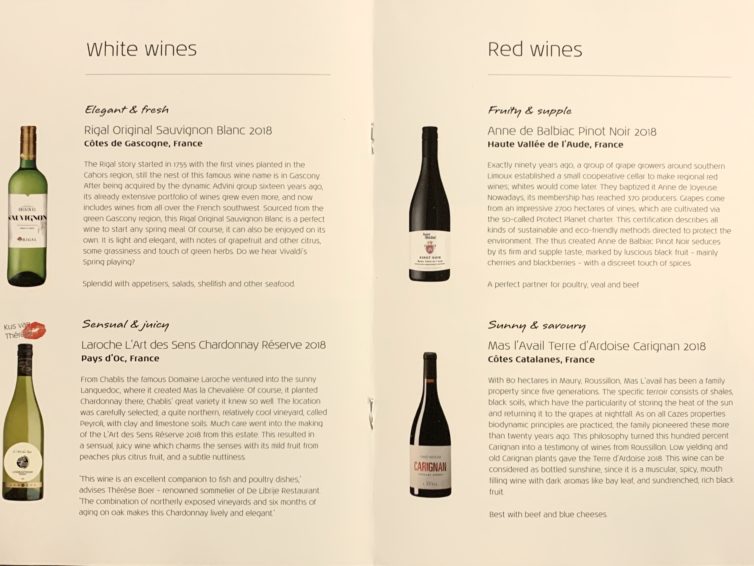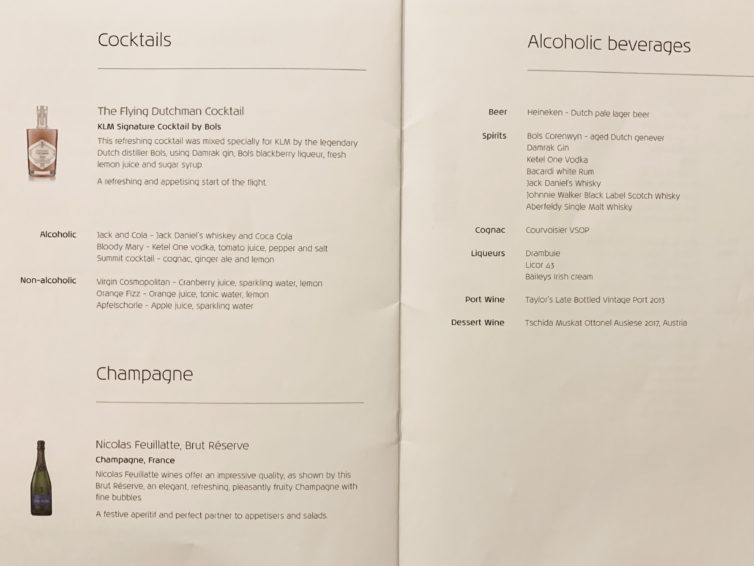 KLM's glassware was as great as the dishware. Seriously, so much character.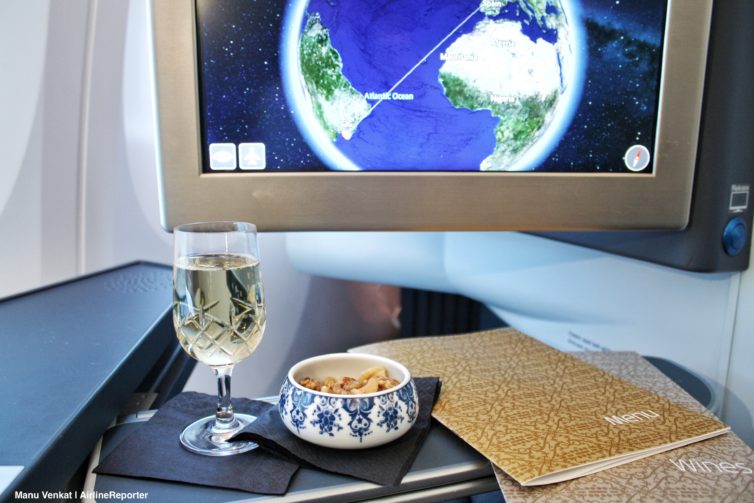 And the Flying Dutchman signature cocktail was great.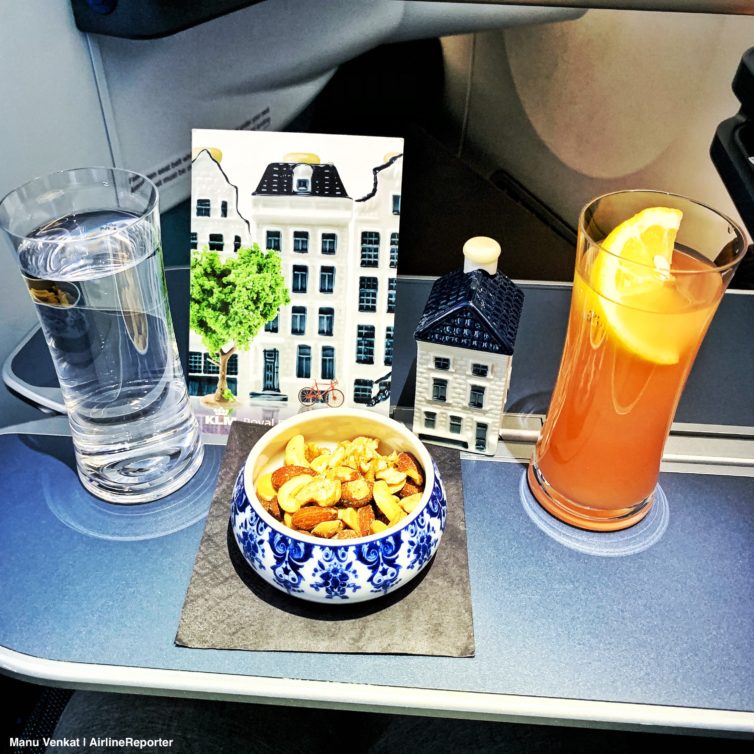 But the wine list wasn't impressive. That wasn't the case at all on Air France, which had a definite leg up:
The rest of the Air France menu wasn't bad either.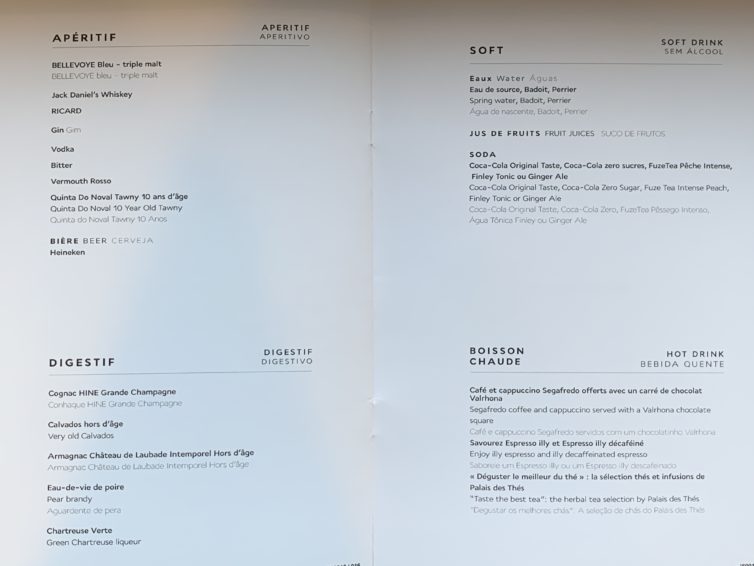 And between meal services my Air France flight attendants set up a cute self-service drink station.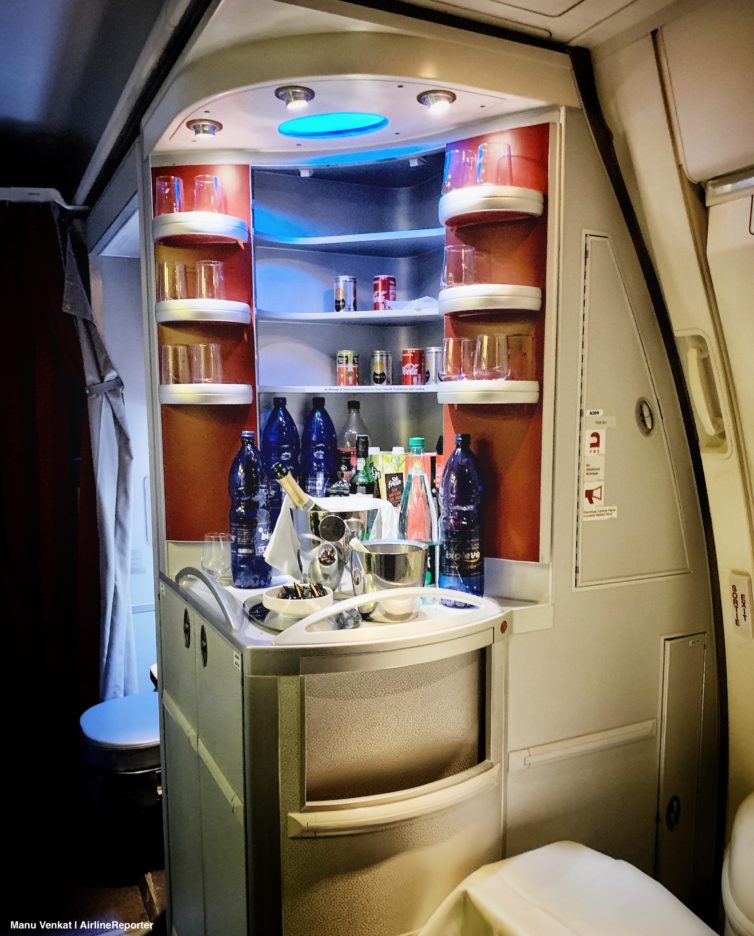 The Verdict
Air France is the clear winner in this category. À votre sant!
Crewmember Service
It's probably too unfair to judge an airline's service based on one flight. After all, we've all probably seen much more variability between different FA's on the same airline than between the average FA across different airlines. But service is the glue that holds all the concrete stuff together, so we have to include it.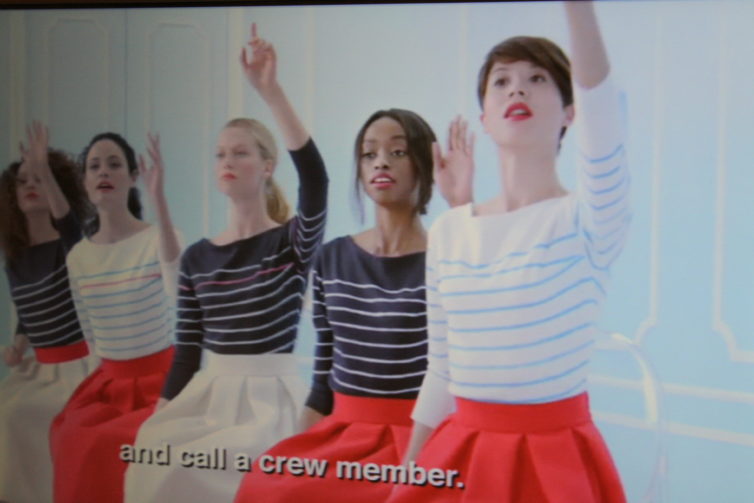 My Air France crew wasn't quite as cookie-cutter-chic as the models on the safety video, but they definitely did offer a consistent, polite, and formal style of service. Very classy, but not the most warmth.
My KLM flight attendants were just about the polar opposite. Between service rounds they weren't afraid to have conversations and crack occasional jokes with some of the more frequent and familiar flyers on board. I guess they noticed it was my birthday during my flight and they wished me warmly and even gave me an extra takeaway gift. (Note: I paid my own way on this flight so this wasn't AirlineReporter treatment). They genuinely looked like they were having a great time.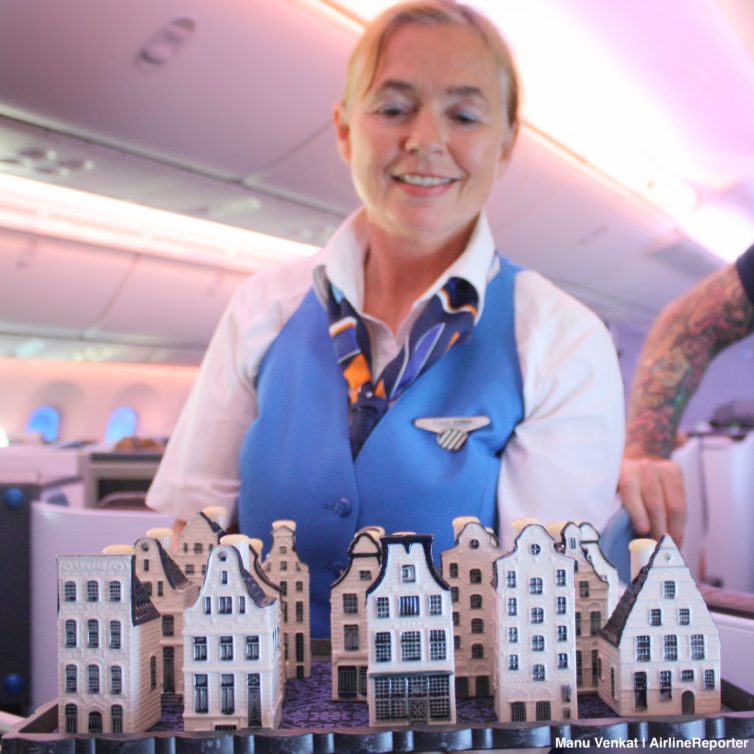 The Verdict
My KLM crew was one of the very best I've ever had, and they deserve the win in this category.
Amenities
This section can be short and sweet, since neither airline's amenity kit was that impressive. To be fair, both were really stylish from the outside, but each contained the essentials only. A dental kit, eye mask, pen, a couple other odds and ends, and that's it.
BONUS: Popping By KLM's San Francisco Pop-Up Exhibit (2016)
The Verdict
A pretty lame tie. Let's move on.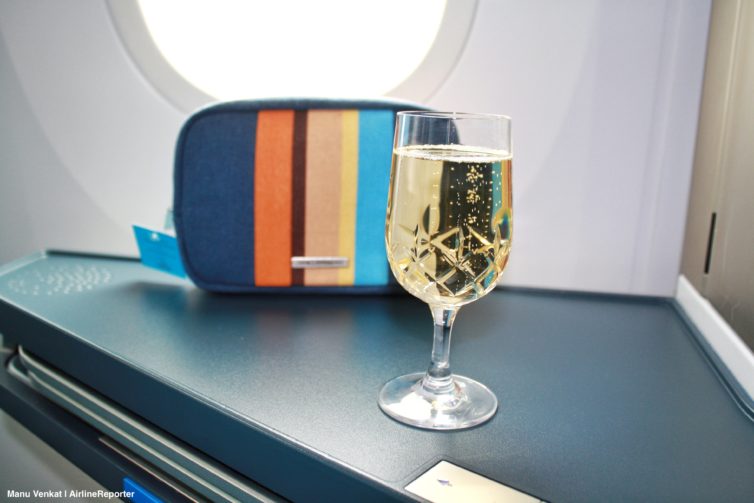 Inflight Entertainment
To help pass the time, both airlines offer solid entertainment (IFE) systems on swing-out screens. My Air France flight was on an older aircraft, so the screen was a little smaller and less sharp.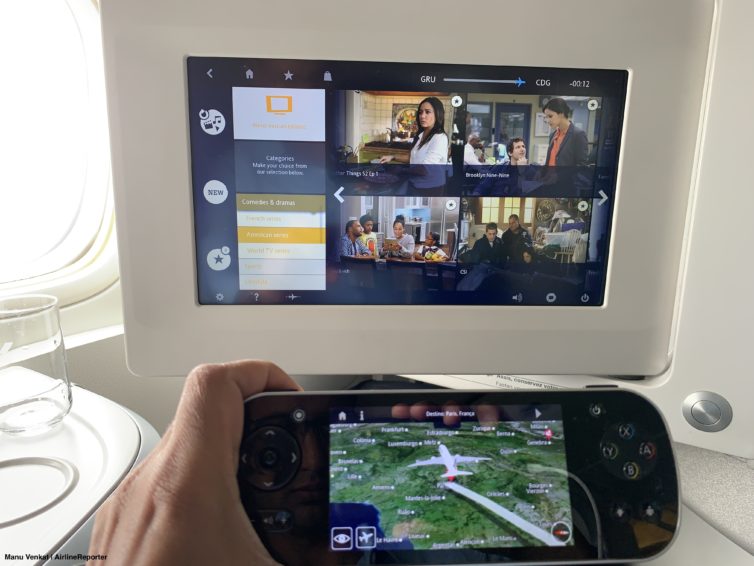 The swing-out screen on my KLM Dreamliner was big, bright, crisp, and new. Hard to beat that.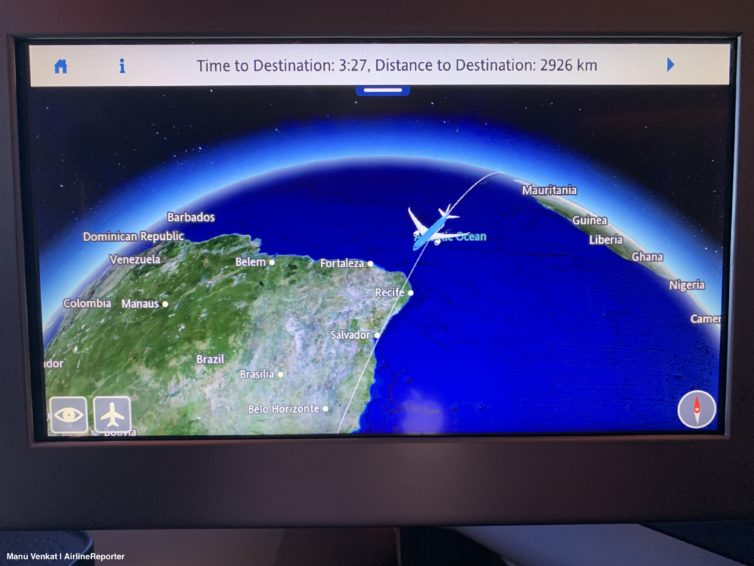 Both systems had remote controls with small screens, which allowed you to put the inflight map on the remote while watching a movie on the main screen.
I didn't dive too deep into either airline's content library, but both seemed solid.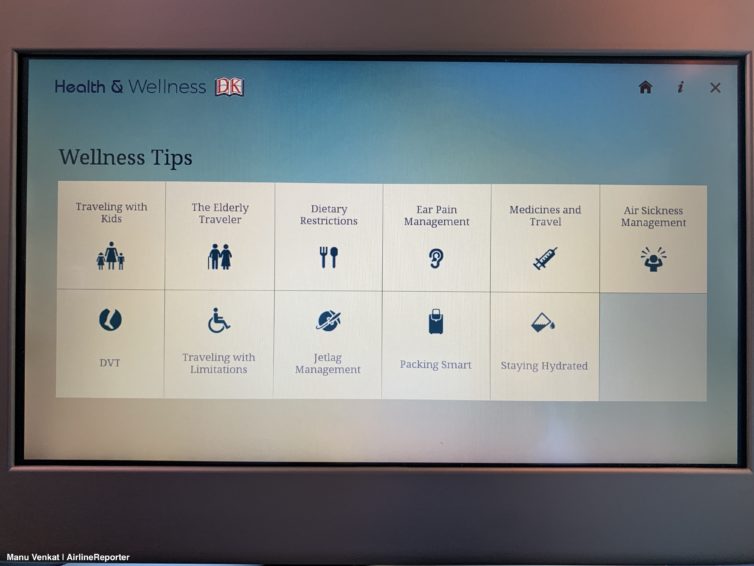 As a doc by day, I was won over by the inflight health section on the KLM system. It was pretty thorough and well researched.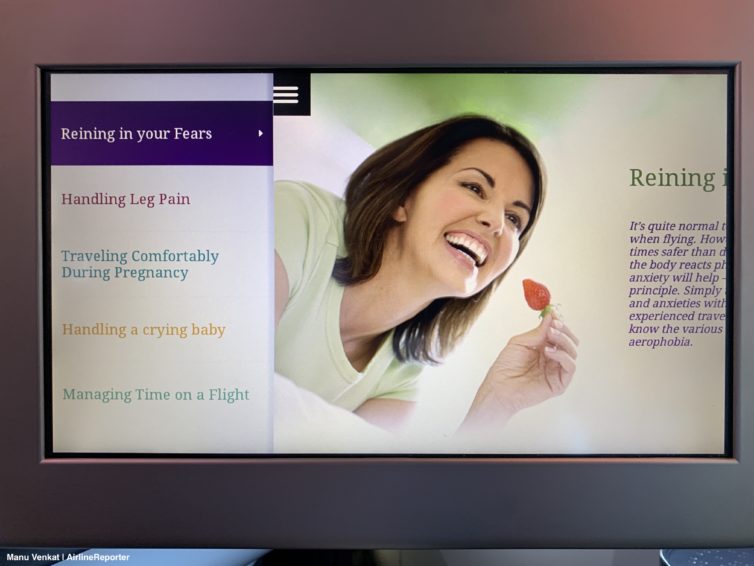 I couldn't tell much of a difference amongst the shoddy noise canceling headphones each airline offered.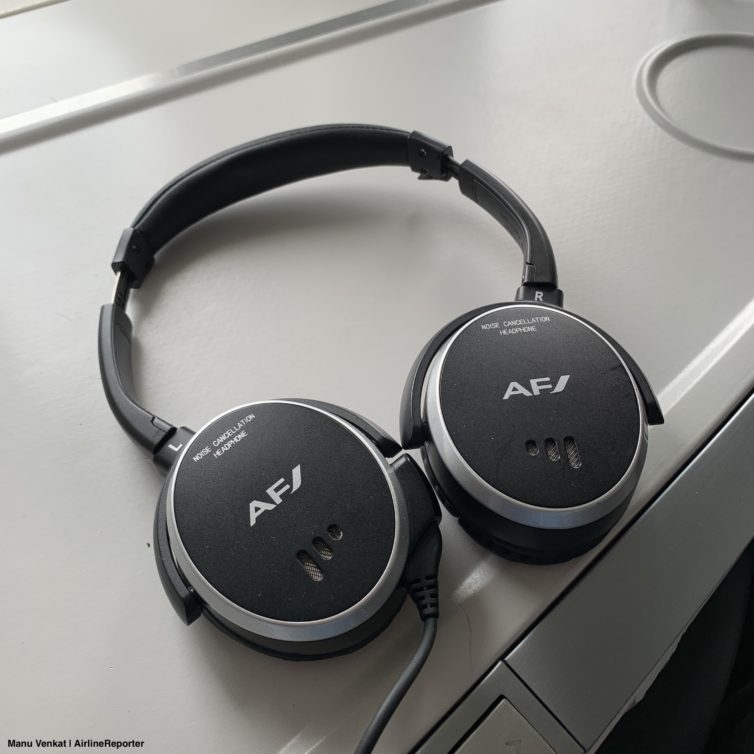 The Verdict
More similarities than differences, but the newer screen on my KLM 787 gave it a natural advantage in this category.
Lounges
Both AF and KLM invest heavily in a premium ground experience in their respective hubs.
I dropped by two of Air France's international lounges after my flight to Paris. The lounge in Terminal 2E was huge, bright, and airy.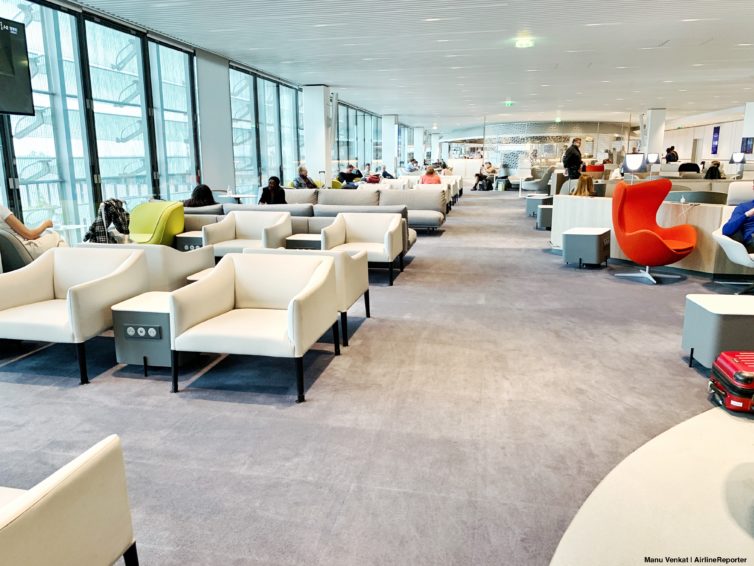 In the center there was a seating area called "Le Balcon" that looked really nice. Its major purpose seemed to be to showcase wines and other drinks.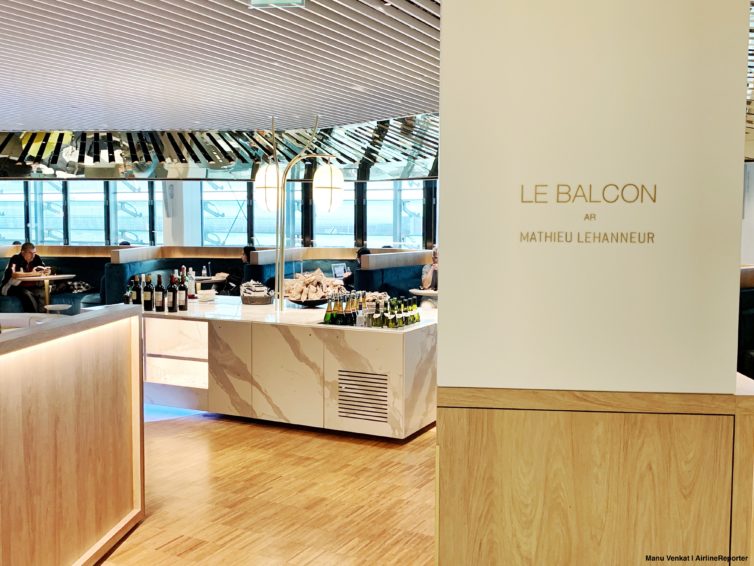 BONUS: Au Revoir Air France A380 — This Grand Dame Was Getting a Little Lame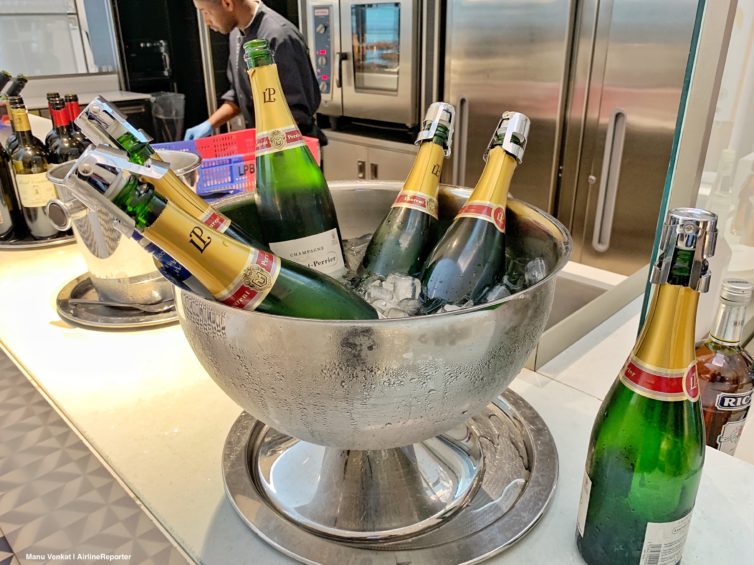 I hopped over to the lounge at another international concourse, which was pretty blah and crowded, but did have this cool memorabilia collection.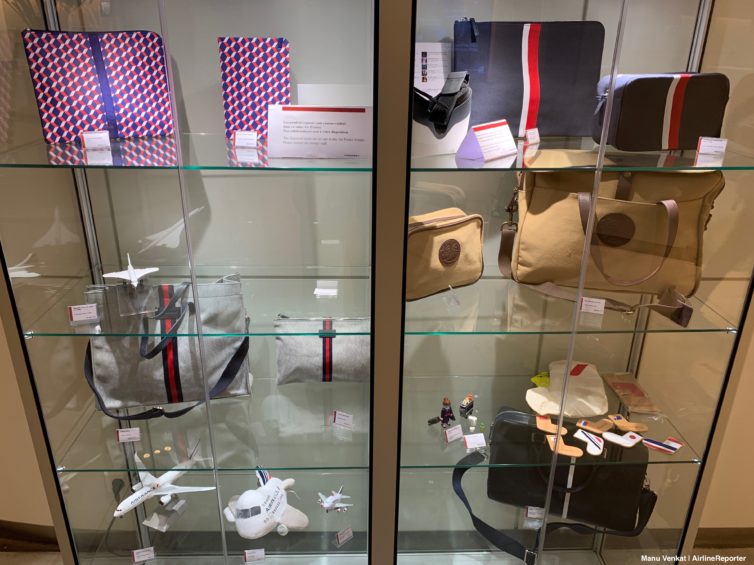 KLM's flagship business class lounge was huge, though it also served a huge terminal and was pretty busy.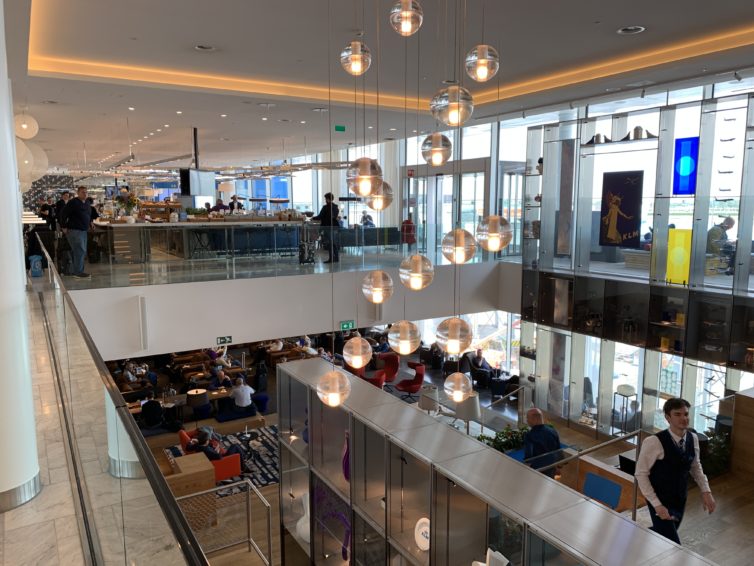 The decor was a bit quirkier, and the seating a little simpler.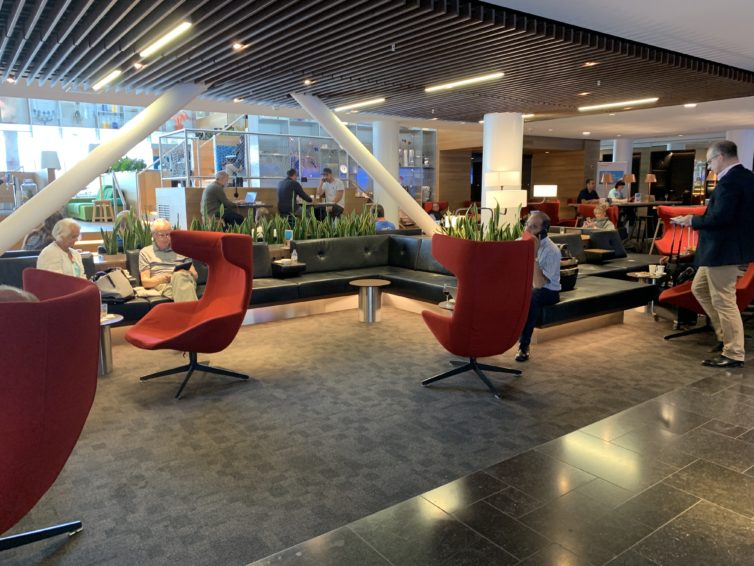 There were some interesting nooks like this one.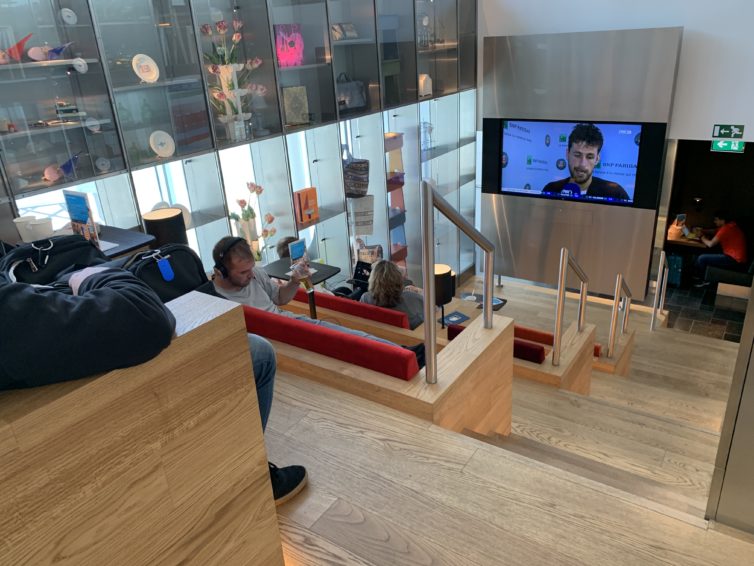 And of course, plenty to eat.
The Verdict
I had fun at both lounges, but I think ultimately Air France's ground game was a little better. The KLM lounge suffered from the crowd factor and areas that felt more functional than classy.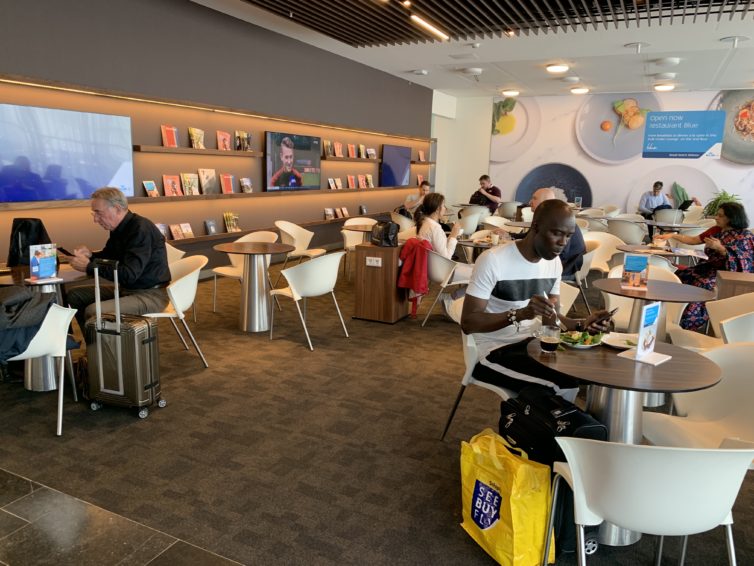 BONUS: Bonjour Seattle! Air France Returns to the Pacific Northwest
Crowning a Champion
It was a close competition. Both Air France and KLM offer a great business class product (at least on the aircraft I flew), with lots of similarities between them. But ultimately, the KLM experience had a bit more character, flair, and fun — enough to earn it the big win.
Honestly I'd be glad to fly either carrier again. On KLM I'd definitely try to get back on a Dreamliner, as the rest of its long-haul fleet features an older, lesser business class seat. And on Air France I'd love to try the newer seat design on their Airbus A350s. Also bear in mind that these flights were from last year, so some elements of the onboard and airport experience may have changed since then.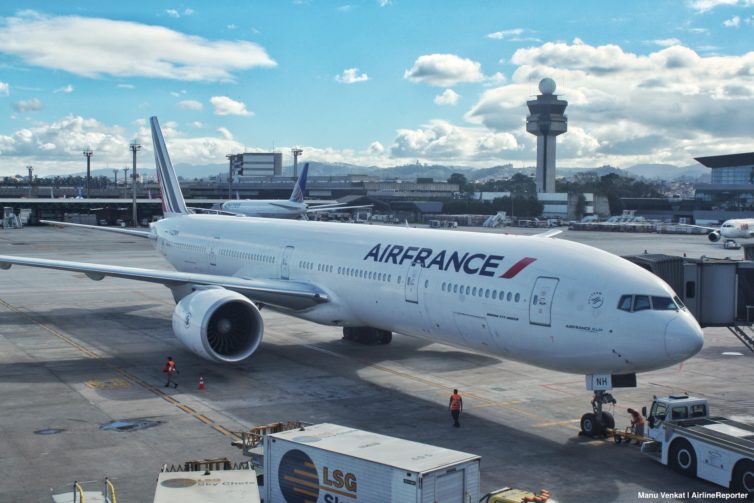 Now it's time for us to hear from you. What are your thoughts on the Air France vs. KLM comparison? Share your thoughts in the comments section below.