Crazy times require crazy measures. There's only so many stories about airplanes we can write at a time when few of us are actually flying. So how about something completely different?
In last year's April Fools' Day post titled "Reporter Empire," our fearless leader David Parker Brown floated the idea of side projects like TrainReporter, ShipReporter, and CatReporter. Sadly I don't have a cat. And going on a cruise ship seems like a really bad idea right now. But I did get to ride a pretty cool train a few months ago: Morocco's new Al Boraq high-speed line — the first-ever bullet train on the African continent.
We never left the ground, but writing this story I was surprised how much my train trip report had in common with our usual flight stories. So choo choo, AvGeeks and TrainGeeks alike! Read on for some thoughts, photos, and videos from my 186-mile-per-hour run on the Al Boraq bullet train.
Morocco is a pretty big country. It's only a bit smaller than Spain, and it's bigger than Germany. Although flag carrier Royal Air Maroc operates flights between the main urban centers, road and rail is the way most people (including the country's many tourists) get around. Three of the country's bigger cities — Tangier, Rabat, and Casablanca — lie along the Atlantic coast, and the country recently finished the first segment of a high-speed rail line connecting them.
The line was built in partnership with France, a country with plenty of experience with high-speed trains. The project cost a pretty penny but tickets are VERY heavily subsidized to make the service more accessible to the country's people. I got a first class ticket from Tangier to Casablanca for a measly $15 U.S. dollars. Tickets can only be bought inside the country, though third-party services will buy tickets in advance for tourists for a modest markup.
BONUS: Royal Air Maroc (Finally) Takes Delivery of Their Five 787 Dreamliners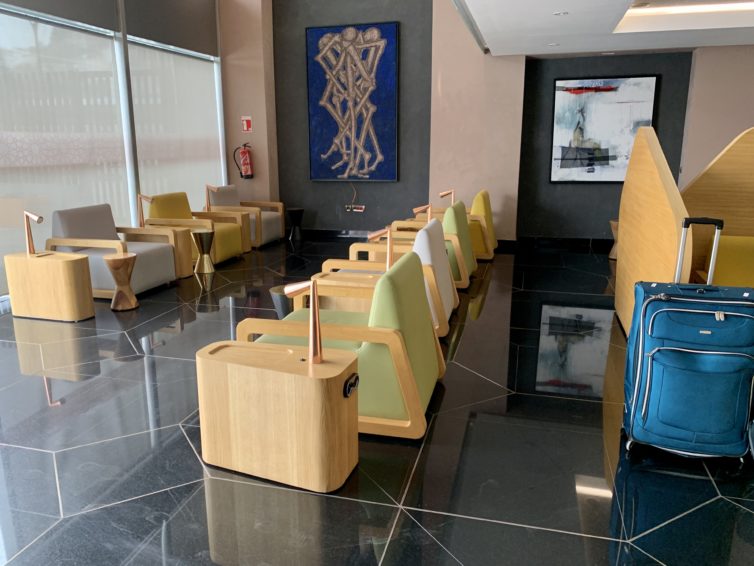 My trip started at the Tanger Ville railway station in Tangier. The station has a small lounge specifically for first class passengers right next to the Al Boraq tracks.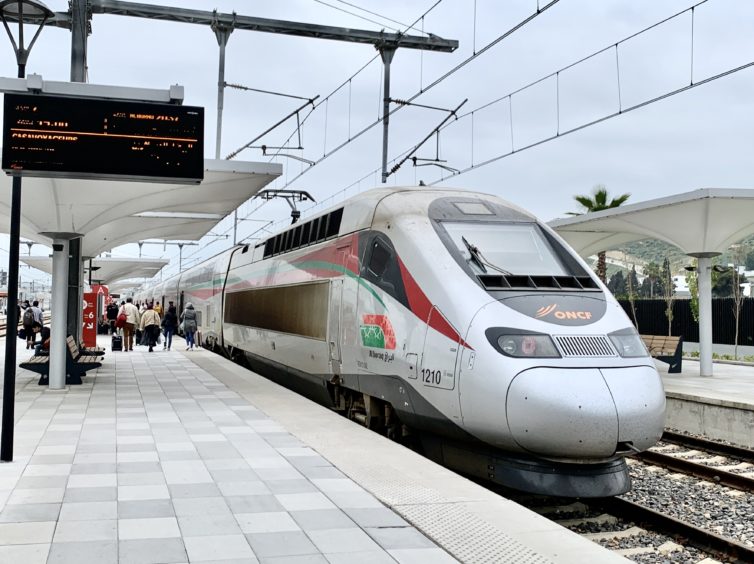 Al Boraq uses equipment made by French manufacturer Alstom, including double-decker "Euroduplex" coaches. My reserved seat was on the lower deck. The double-decker design means that the ceilings are pretty low. First-class cars have three-across seating, though honestly the second-class four-across layout didn't look that bad.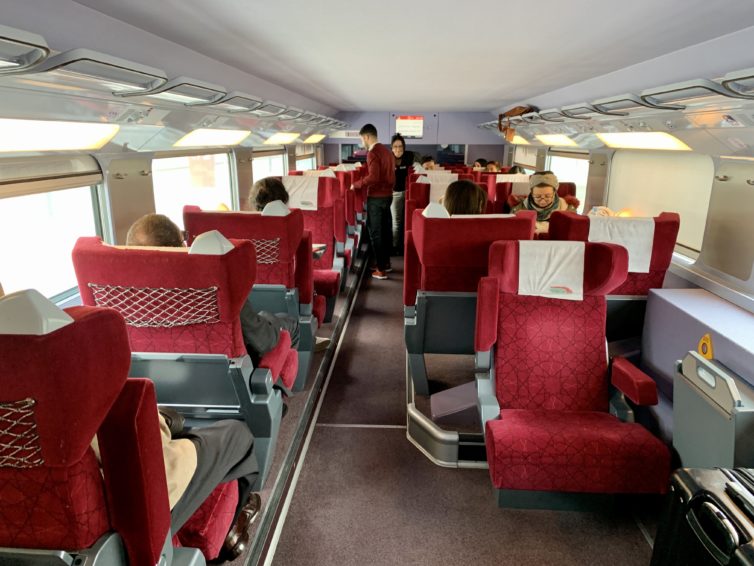 As we left the station we picked up speed quickly and were rocketing through the countryside. At times the train sounded like a jet engine, though it was a much quieter ride than your average flight.
Note: the sound came out very loud on these videos, so turn down your volume a bit. 
BONUS: Behind the Scenes of Seattle-Tacoma International Airport's People Mover System
Screens in the cabin showed the train's speed, and I saw us go as high as 316 kph (196 mph).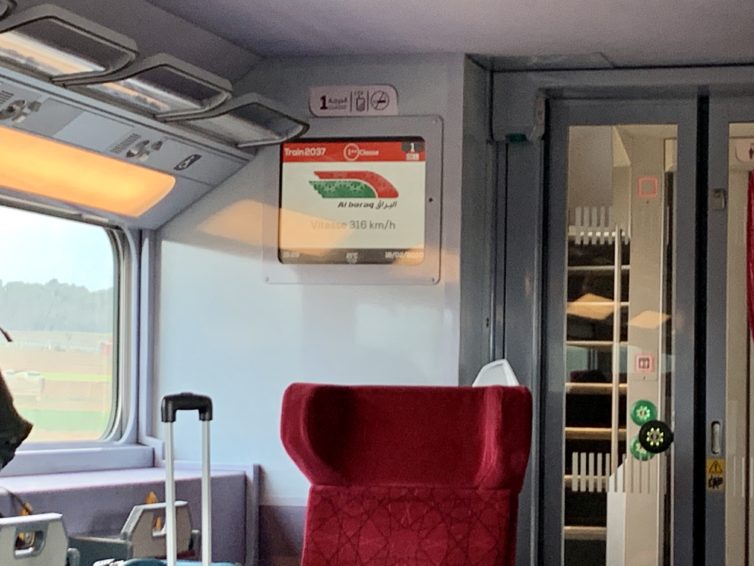 The average large jetliner lifts off at around 140 to 180 miles per hour, so this might have been the fastest I've ever traveled on the ground.
BONUS: Train vs Plane — Traveling in Europe to Spain
The southernmost part of the route has speed restrictions that slow things down a little. Barely two hours and ten minutes after leaving Tanger, we were in Casablanca.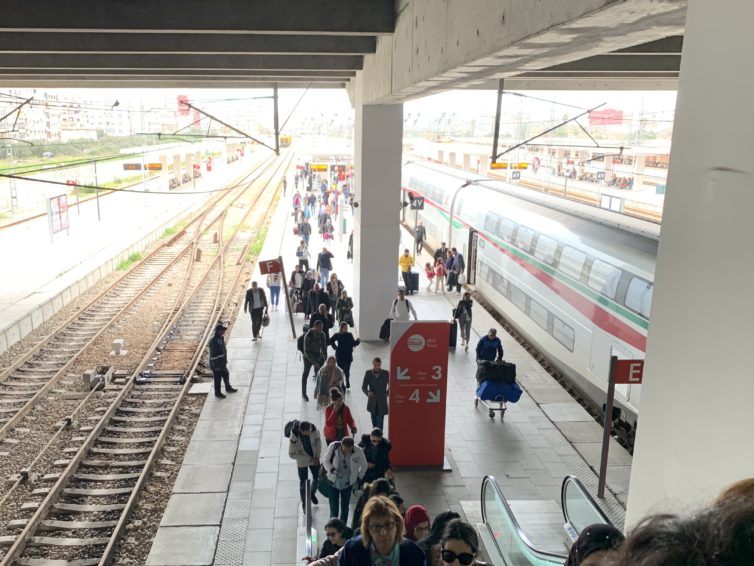 I suspect there's a lot of overlap between AvGeeks and train nerds. Both flying and the Al Boraq share high tech, high speeds, cool views, and some cool lounges. Planes will always be nearest and dearest to our hearts here at AirlineReporter. But maybe we'll give another train a try some time down the road … ahem … I mean down the rails.
Now it's time to hear from you! Share your thoughts in the comments section below.