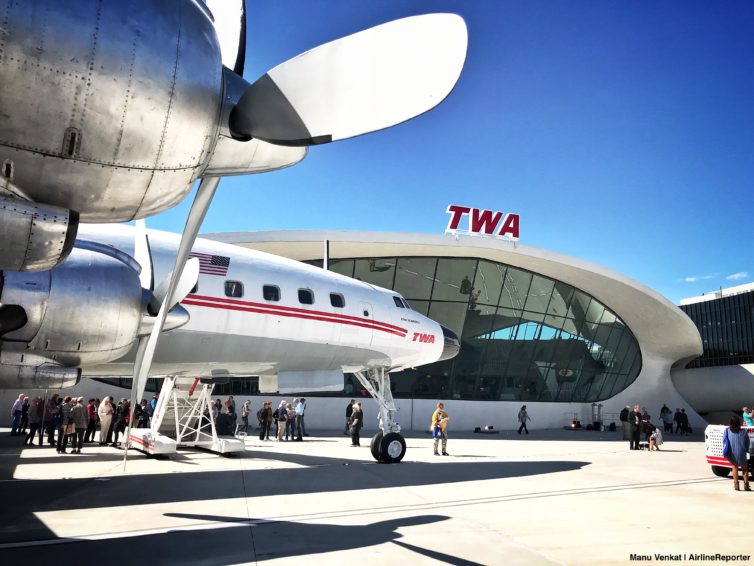 Is there a list of AvGeek wonders of the world? Probably not, but if there was, the new TWA Hotel at New York's JFK International Airport was trying from the outset to make it onto the list. Initially I was worried that the project — build around the historic TWA Terminal at JFK — might be a victim of stratospheric expectations. But from the moment I walked into the historic gem of a building it was clear that the attraction was everything we all wanted it to be, and more.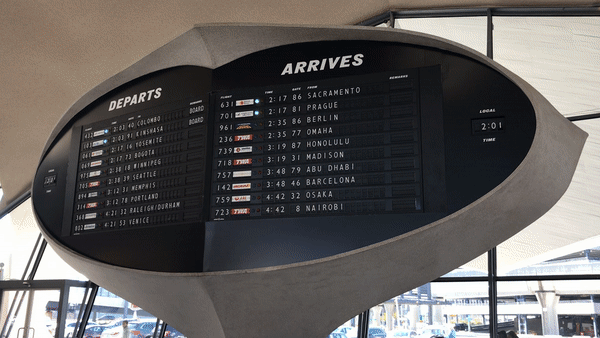 Just like the beautifully restored Lockheed Constellation sitting on the premises, the TWA Hotel fires on all cylinders. It's as much a museum as a hotel, with tons of exhibits about the jet age's golden years. The staff is having a total blast, with 60's-style uniforms to match. There's even an infinity pool on the roof with an incredible view of the ramp and runways. I mean seriously, how can you beat all that??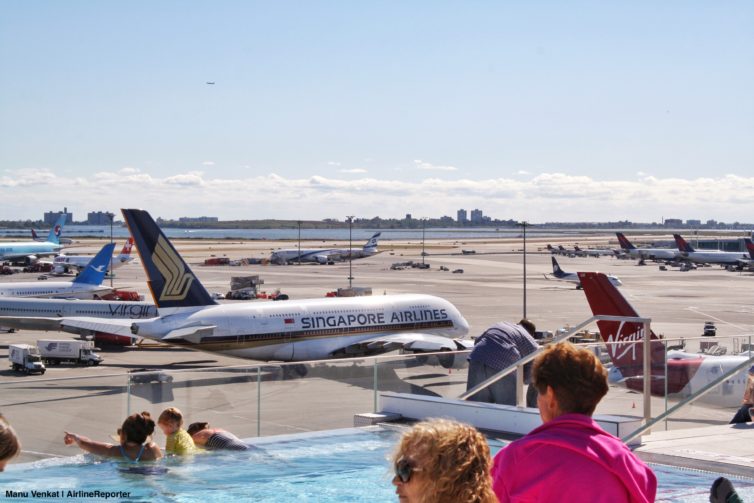 If by this point you're not itching to click the "Read More" button — and see all the photos and videos we took during our visit — we're questioning your AvGeek credentials. Enjoy!