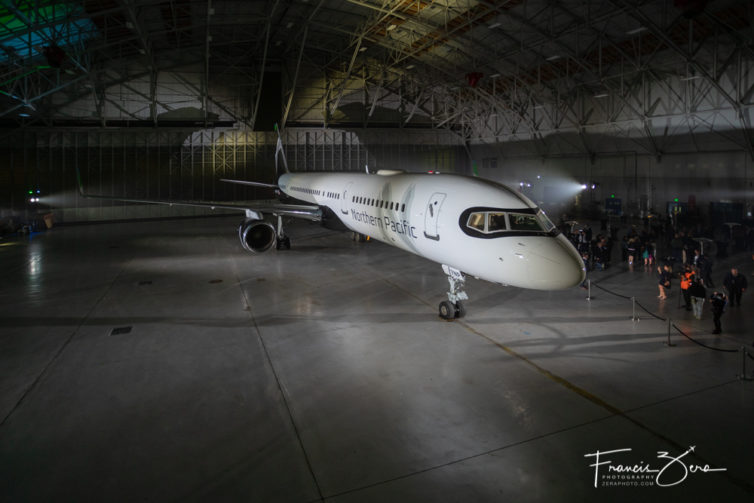 AvGeeks loooooove liveries. An interesting livery is one of the main reasons we go planespotting – we head to the airport to see either a particular type of aircraft, or to see that aircraft wearing a special or unusual livery.
A lot of time, effort, deliberation, and money go into designing those liveries, both the special ones and the mainline designs. A new multi-part series takes a look at how those liveries are designed. Last time, we looked at Icelandair's branding and livery refresh. Today, we'll take a look at Northern Pacific Airways' mainline livery.
Edmond Huot, Northern Pacific Airways' chief creative officer and airline designer, explained that "We were given a clean slate to design the livery, the collateral, and the name. I was given a lot of latitude, for sure, and that is the exception to the rule as projects typically come with a framework and the client might be more hands on."
For the name of the new airline, Huot said he wanted a name that "had an inherent story to it, and I didn't want a trendy name."
"Northern was the first name we came up with, but the legal team came back and said we can't do northern," so the name eventually morphed into Northern Pacific Airways.
"The stress for me, in the world of airline design, is that you only get one or two kicks at the can, so I already knew up front we had to nail it – I did a lot of research into the factors that would influence the brand – people, regions, etc.
Naming projects are usually very tricky, and that's when the pressure started. We actually came up with the idea on a plane flying back from a meeting with a different client."
He continued that "The idea was to come up with a name that wasn't typical of a LCC (low-cost carrier)."