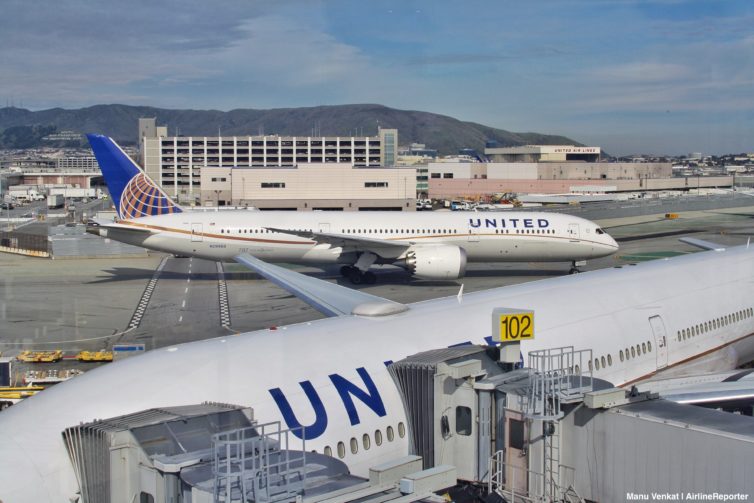 We #AvGeeks are easy to please. Just give us a good view of the planes, and we're golden. Too few airports in the US have official planespotting points, but San Francisco International (SFO) just made that situation a bit better. On February 6th it unveiled a new outdoor observation deck at the very tip of the international terminal's G concourse.
How good is it? Very good. How close are you to the planes? Very, very close.
It's post-security (AKA airside) so you need to be flying United or one of its Star Alliance partners to have access. But don't worry landsiders: later this year SFO will open a pre-security observation deck in T2.
For now, read on for more info and photos from SFO's new observation deck!
I'm biased as a Bay Area resident, but I love my home airport. And especially the international terminal, a building the city and region can really be proud of.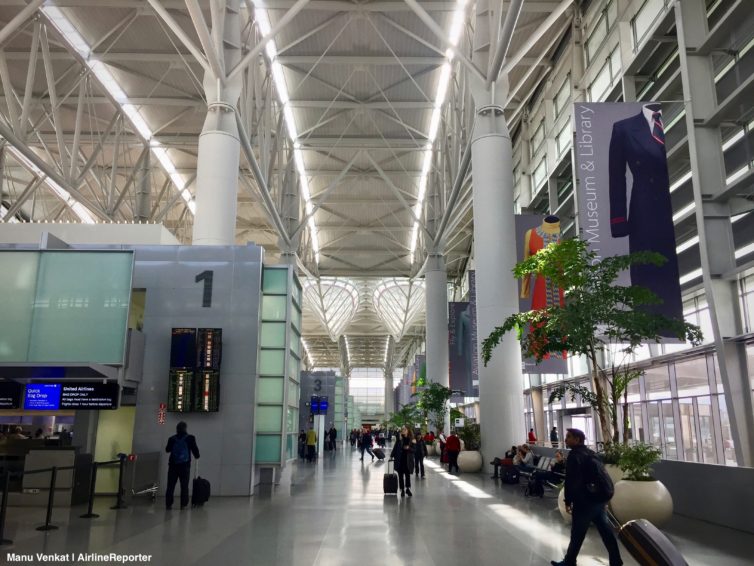 SFO's international terminal has two concourses, A and G. G gates serve United and many of its Star Alliance partners like Lufthansa, Air New Zealand, SWISS, Air China, Air India, and a few others. Concourses A and G are not currently connected past security (though many years from now that might change). G gates are connected to United's Terminal 3 via a post-security walkway.
The new observation deck is at the very end of concourse G.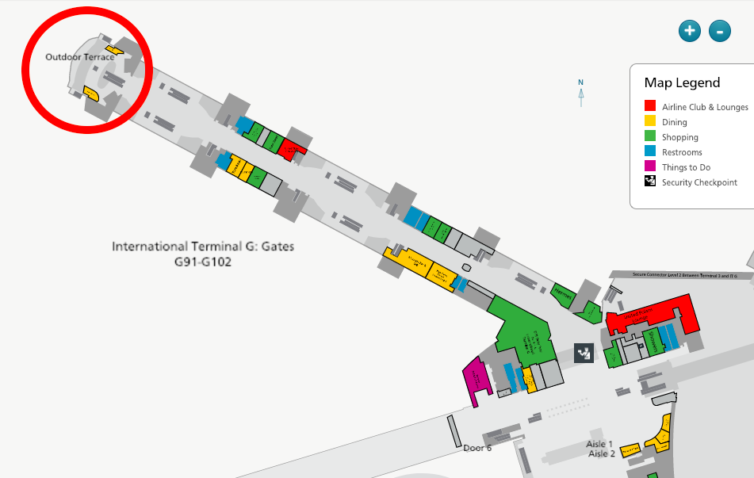 Walking to the terminal from the BART station and parking garage, you can see a corner of the observation deck.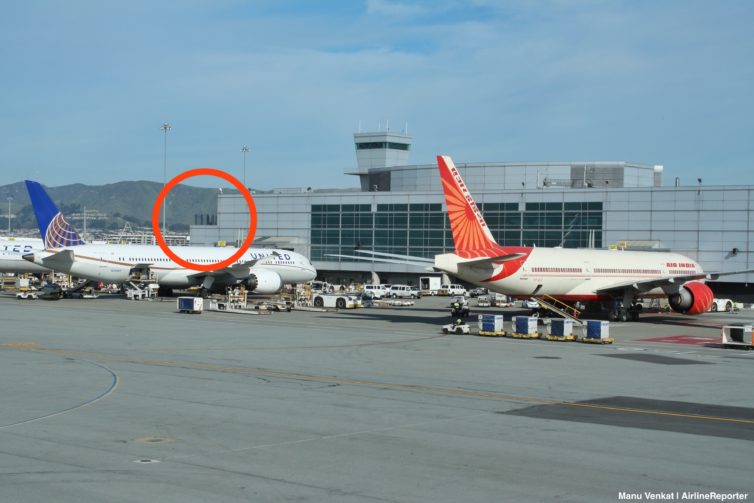 BONUS: Plane Spotting at Chicago Midway
To access the deck you walk past a new set of dining facilities and through some automatic doors.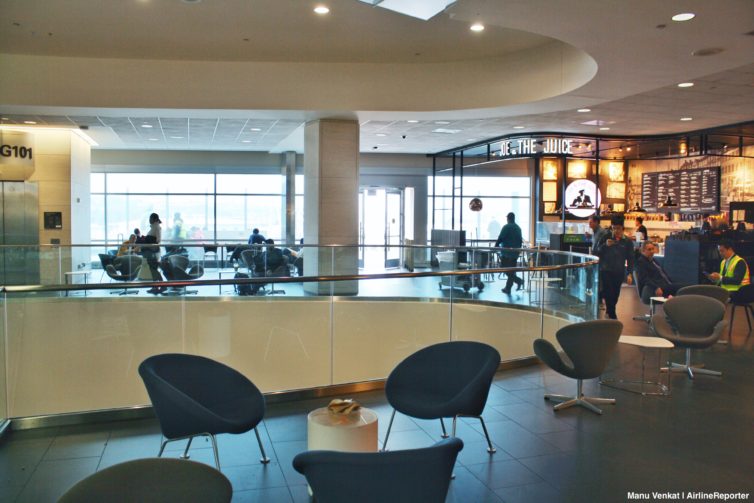 Step out onto the observation deck and you're immediately treated to sweeping views of the ramp, with the South San Francisco hills as a nice backdrop.
Though the space isn't huge, it's tastefully done up with bronze sculptures and plants that I'm told are drought-resistant and unappealing to birds.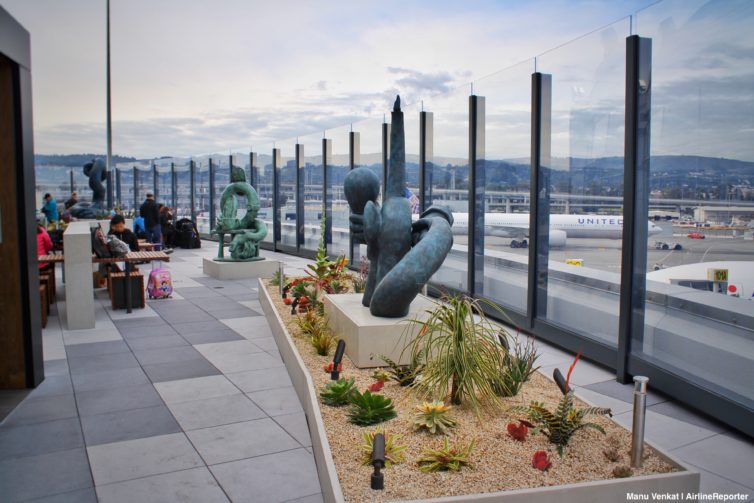 BONUS: Spotting Tool Review – JetTip Watches for the Good Stuff So You Don't Have To
There's some seating. But not a ton. If it's a busy time at the terminal, you probably can't count on scoring a seat.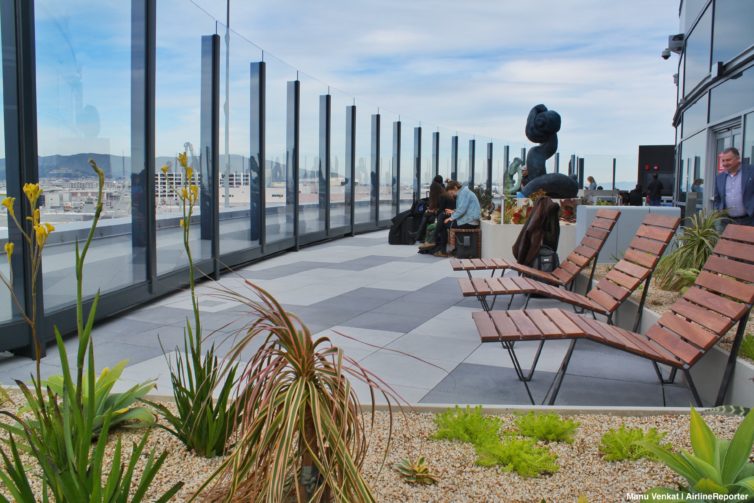 I was by in the morning, when Dreamliners and 777s flying westbound to Asia predominate. If you drop by in the afternoon or evening you're more likely to see flights preparing to depart eastbound to Europe and the Middle East. If you're looking for the more unusual aircraft around, Air China's 747-8 departs around 11AM, Lufthansa's A380 can be seen around 9PM. Aircraft assignments change all the time, though, so if you have your heart set on seeing a particular plane you should look up listings beforehand.
During my visit in the morning, the south side of the concourse on my left was busy with United 787s.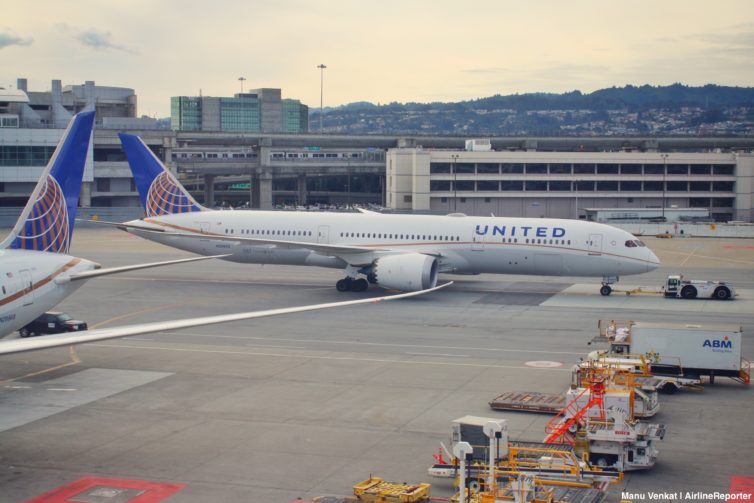 United 777-300ERs, the pride and joy of the fleet sporting the new Polaris business class seat, can be found at the tip and right (north) side of the concourse.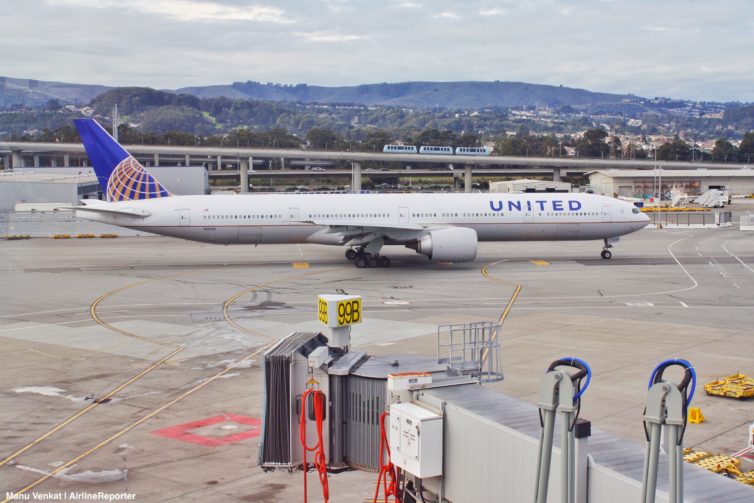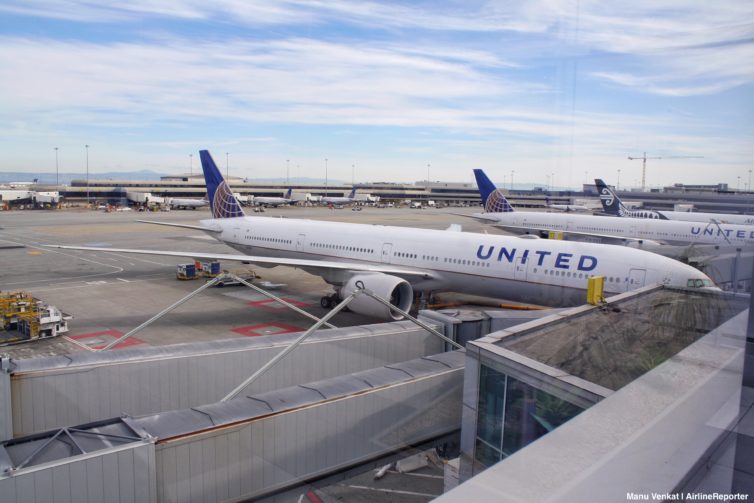 An ANA 777 departing for Tokyo Narita pushed back just as I arrived.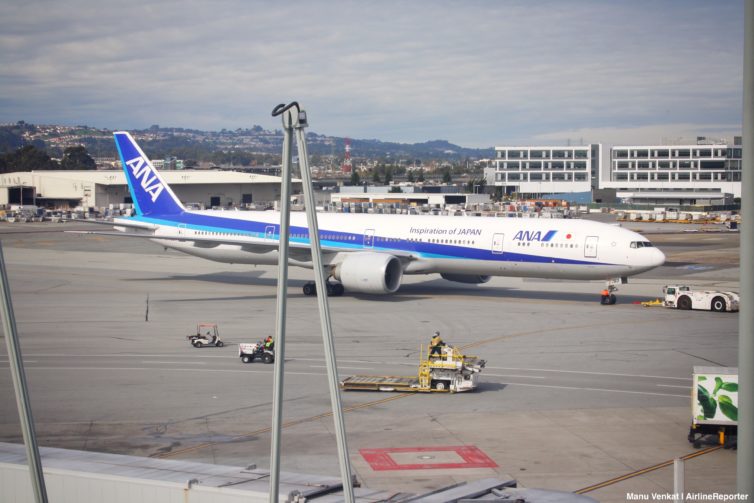 The observation deck's location gives you a close-up view of all the action on the busy ramp.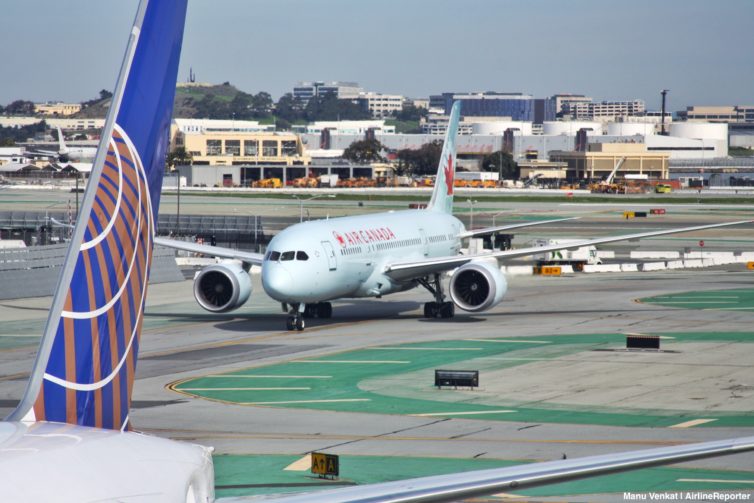 BONUS: Sweet Photos – Plane Spotting (And More) In Aruba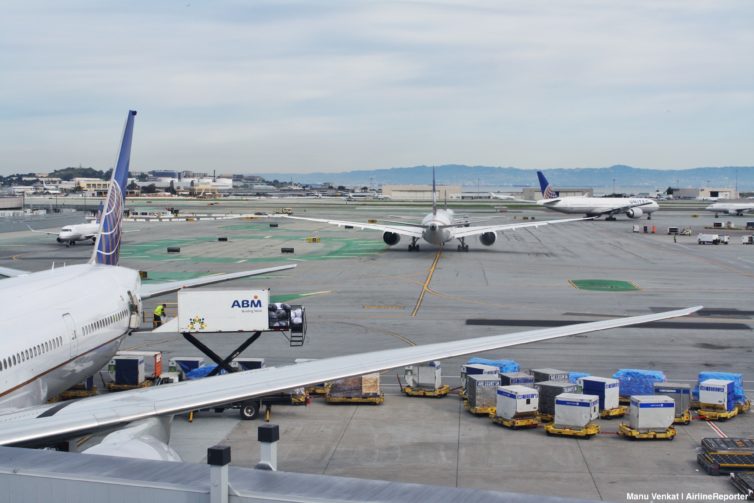 One small downside is that concourse G is sort of far from the runways. To be fair, that's only true in a relative sense. SFO has a compact footprint and so all the terminals are fairly close to the runways. But compared with T1-3, where it feels you could almost reach out and touch the planes rolling down the runway, the international terminal is set further back. T1-3 also block the point where planes rotate and lift off. But on most days, you can at least enjoy views of aircraft climbing from 28L/R, which handle many heavy aircraft departures and flights to Hawaii.
I saw a 737 departing for Hawaii.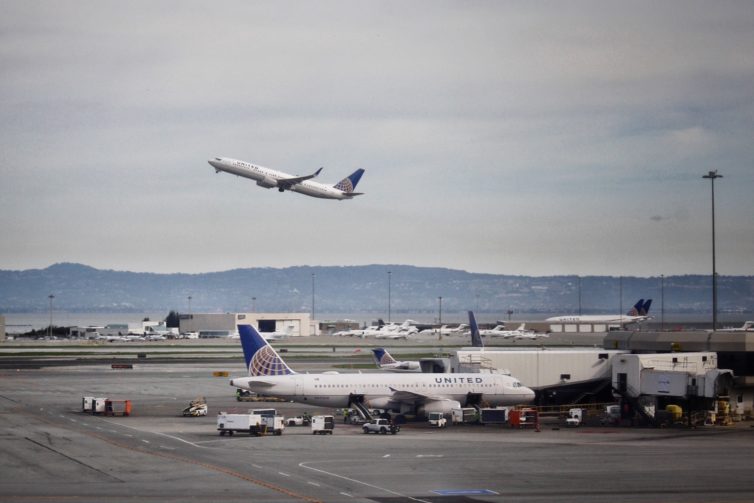 And later a 777-300ER heading for Beijing.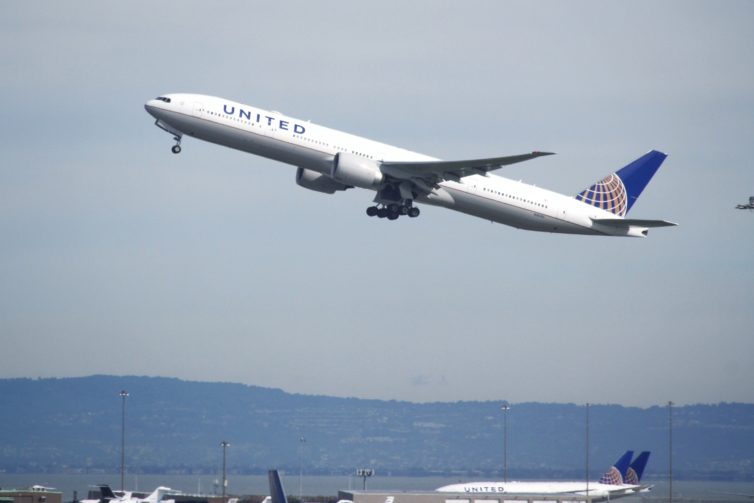 BONUS: LAX's H Hotel is a Spotter's Paradise
Don't get so sucked into the planespotting that you miss your flight! A screen with passenger paging may help with that.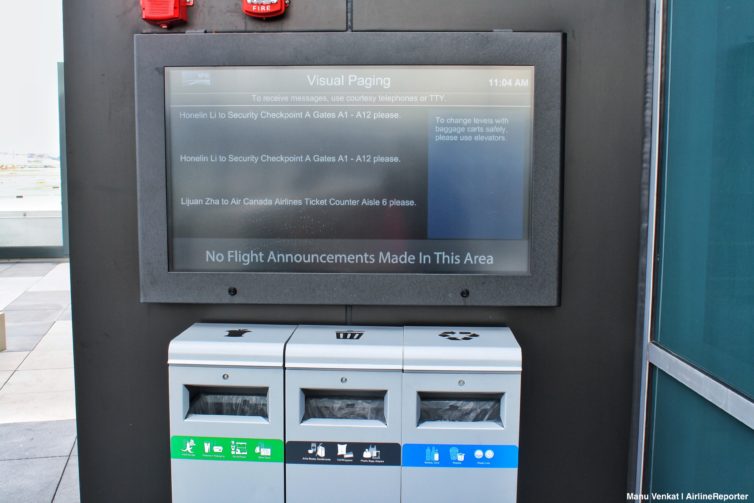 All in all I had a total blast visiting the new observation deck at SFO. It also seemed to be a hit with the passengers (and a fair number of flight crewmembers) who were curious and dropped by. I'd definitely recommend that any of you flying from SFO T3 or international concourse G drop by. If you're coming from T3, leave plenty of time for the lengthy walk. To be fair, you get plenty of good views from inside the terminals at SFO. But it's nice to hear the sound of the engines and smell the jet fuel. Plus, the glass panes at the observation deck were more photo friendly than many of the windows in the international terminal.
The big downside of this deck is that it's airside and only accessible if you have a ticket. But good news! SFO will be opening a landside observation deck in Terminal 2 later this year. We can't wait to drop by once it's open!
Now it's time for us to hear from you. Are you looking forward to visiting SFO's new observation deck? Share your thoughts in the comments section below.