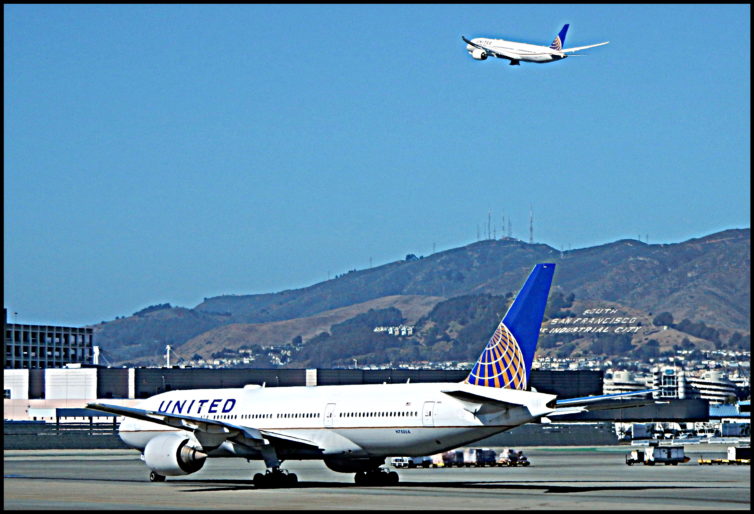 With other carriers bringing in record profits, United Airlines struggled to find the "Friendly Skies" after merging with Continental. In eight years together, they've experienced more PR nightmares than any other carrier in North America, by a country mile. Burdened by a negative reputation, United became an afterthought; soon overtaken by Delta and American Airlines.
After CEO Jeff Smisek resigned in 2015 under suspicion of corruption, things looked bleak. When incoming CEO, Oscar Munoz, experienced a heart attack one month into the job, the pulse appeared to be gone completely. We struggled to keep an open mind about the airline.
Bonus: Guest Flight Review: United Airlines Doesn't Live Up To Expectations
Our first experience with the new United, back in 2015, did not go well. In Vancouver, we had difficulty checking in and selecting our seats, our flight from Denver to Austin was canceled and when we were finally re-booked on a later flight, our seats were separated. However, when I visited Austin a year later for the U.S. Grand Prix, United felt like a new airline. This time I had no issues selecting seats, no delays, and no unexplained procedures. Considering my moderate expectations for a basic economy fare, I had nothing to complain about. I couldn't really judge the airline on my first two experiences; the sample size was too small. I needed another experience to break the tie.
Unfortunately, due to the personal circumstances which were about to unfold, the flight experience would be the least of my concern. But it became an opportunity to put United to the test and come up with a new conclusion. Read on to see a bit more what I am talking about and my two-stop journey on two airlines, and three aircraft types (including flying a 777 domestically).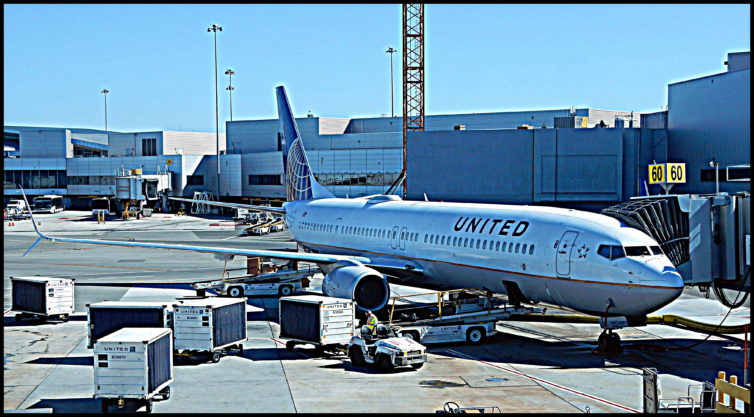 Some Personal Context
On September 26th, 2018, I received a call from my father informing me that my cousin had passed away due to heart failure. At 28, his death was completely out of the blue and came as a real shock for the family. I knew I had to make it down for the funeral despite my recent injury.
Due to contributing factors, I'd need to take a red-eye to get there on time. The only real option which would get me there at a convenient time was with United. Even though my trip would involve two layovers, I was scheduled to arrive in Austin by 9 am. On the flight down, I considered whether to document the flights in a trip report.
After talking it over with my relatives, and reading a piece done by Brett Snyder, I came to the decision that I could do the review in an objective manner without any emotional bias.
BONUS: A Trip on Virgin America I Wish I Didn't Have to Take (Trip Report) via Cranky Flier
Leading up to the trip, things were very stressful. I had just picked up a back injury while competing on the golf team, the midterm season had begun, and I was dealing with the loss of two other individuals close to me: a former co-worker, and a close friend from my golf club. On the day I was due to fly down to Austin, I had a midterm scheduled for 2:30 pm (PST). While I might have been able to re-schedule, I didn't feel comfortable asking for an extension. I had already missed a couple of classes (golf commitments) and I didn't want to be the guy who always asks for extensions.
Flight 1: YVR-LAX (Flight 558 operated by Air Canada
 

)

While the itinerary wasn't ideal, it was rather interesting from an "AvGeek" perspective. My trip would involve two stops en-route: Los Angeles International (LAX) and Houston Intercontinental (IAH). Having experienced issues with United before, I won't deny that I was somewhat concerned. I really couldn't afford to lose time en-route or miss a connection. That being said, there weren't many other options which would get me there in time for the funeral.

So after finishing my exam, with my backpack full of marketing notes and magazines for the flight, I hopped on the Canada Line (Vancouver's LRT) and arrived at the airport at 5 pm.
Pre-Flight @ YVR
Due to the fact that I was interlining, I was unsure who to check in with. I had a booking reservation code with Air Canada as well as United. When I tried checking in the night before, I had some difficulty obtaining my boarding passes through to Austin. While I solved the problem in time for my return flights, I opted to print paper boarding passes at YVR. For the eco-freaks out there, I try to use electronic passes whenever possible.
From what I recall, there wasn't a long line-up for security or passport control. I think I was through to the departure gates in less than half an hour. With close to two hours to spare before boarding, I had plenty of time to grab some food and a brew at the Vancouver Canucks Bar and Grill. Feeling properly relaxed for the first time in two months, I may have over-indulged. With the Canucks on their way to beating the Tampa Bay Lightning and a pleasant companion beside me at the bar, I could've spent hours there. Time flew by. At 7:45 (PST) it was time to board the aircraft. Our A321 was parked at gate 81, resplendent in Air Canada's new livery. While I was unable to capture any external photos, I was excited nonetheless.
BONUS: Opinion: The New Air Canada Livery Makes Me Hate Myself! 
P.S. (Unlike the linked story above, I actually like the livery because it reminds me of the 90s. As a kid, (born in 1992) I didn't really care what the airplane looked like, I just wanted it to be as loud as possible when it lifted off the runway) 
Pre-Flight Photos:
Air Canada In-Flight
The aircraft was less than half full and I had an entire row to myself. With no one in the row behind me, I made full use of the 4-inch recline. I was amazed by the additional level of comfort. Never wishing to inconvenience the people behind me, I rarely use the full recline. Despite being an apologetic Canadian, the additional comfort and legroom might be too good to give up.
With that revelation complete, we pushed back one minute behind schedule at 8:11 pm and made the long taxi over to runway 26L. At 8:27 pm, after loading Super Troopers 2 on my personal TV screen (Air Canada still offers seatback IFE), we took off and climbed out of Vancouver on the way to Los Angeles.
Despite having some issues with my headphones, the two hours and twenty minutes really flew by (pardon the pun). When it came time for the beverage/snack service, I dug out the credit card and selected Chicago's Goose Island IPA. The hazy state of mind induced by the IPA left me feeling relaxed for the remainder of the flight.
BONUS: Airways Brewing Company Proudly Reveals #AvGeek Beer
As we made our way down into Los Angeles, I found it hard to get a sense of scale. From the air, the lights seemed to extend forever and the airport seemed like a small rectangle bordering the ocean. As we got closer to touchdown, it became a little easier to identify landmarks. After landing on Runway 24L, we still had a bit of a taxi over to Terminal 6.
My First-Time Experiencing LAX
It's hard to describe my first impressions of LAX. As we taxied past the United hangar and the Tom Bradley International Terminal, the only other airport that came to mind (in terms of scale) was London Heathrow. Unfortunately, due to the low-light, I wasn't able to take any good pictures of the terminals and the maintenance areas.
I couldn't believe how many aircraft were parked at remote stands around the airport. It struck me that there must have been close to 200 aircraft scattered around the facility. We finally parked at Gate 69B at 10:59 pm. After disembarking, I tried capturing a few photos of the terminal activity without much success.
Despite having almost two hours between flights, I was still unsure about having to change terminals. I had heard stories about the difficulty of transferring in LAX due to the historical design of the terminals. However, I need not have worried; as it turned out, there was an airside corridor which quickly took me to my gate over in terminal 7.
BONUS: Opinion: LAX Story- Why the Terminal 4 Connector Matters To You
Flight 2: LAX-IAH (Flight 1614 operated by United Airlines on a 777)
For some reason, I really didn't expect the flight to be that busy. When we purchased the flights, I noticed that our flight was going to be operated by one of United's Boeing 777-200s. I figured that the red-eye from LAX was operated by a widebody because of the need to relocate the aircraft in Houston, as opposed to the volume of traffic. As it turned out, this would be a full and highly uncomfortable flight.
Having never taken a red-eye before, I made another poor assumption; I just expected that I would be able to fall asleep on this leg of the trip. That didn't happen, despite my best efforts.
BONUS: REVIEW: Flying on a Delta Air Lines Boeing 777-200LR Domestically
When we began boarding the aircraft, I made sure to stow my luggage in the overhead compartment. It was about to get really busy. When I got back to row 50 I was pleased to see that the aircraft was fairly light, I expected to have some room to stretch out and sleep, just like the Air Canada flight from Vancouver. The boarding area had been pretty full, but I was optimistic because of the number of flights departing to the Eastern seaboard. Unfortunately, I was very mistaken. The flight ended up being a full load and I was boxed into the window seat with no room to stretch out. Determined to make the best of it, I settled in for the three-hour flight across the southern United States.
In-Flight on my United 777
Officially, we pushed back from Gate 77 two minutes behind schedule at 12:57 am. Given the final seating arrangement, I was quite pleased to have been in Zone 3 while boarding. Unlike the majority of the economy passengers, I was able to avoid gate-checking my carry-on. As the boarding progressed, I noticed many people in Zones 4 and 5 having to gate-check their carry-on bags (a.k.a. mini-suitcases). The additional time needed to find space for all the carry-on bags made me seriously question whether the airlines had thought about this problem before they implemented the checked bag fee.
Anyways, at 1:14 am local time, our 777 lifted off from runway 25R and climbed into the pitch black California night. I really had hoped to get some sleep on this leg of the trip; however, I just wasn't able to nod off. The inability to stretch out and the confined space was not a good combination for my back. I couldn't seem to find a comfy position. Making the best of a bad situation, I pulled up the United App on my phone and sampled their Private Screening IFE; thankfully, United's expanded movie selection helped pass the time on the 2-hour 55-minute trek.
P.S. If you're wondering, I chose a classic for the flight: Men In Black (1997)
BONUS: An interesting look at the Movies and TV shows most watched on United via Brett Snyder
Arrival into Houston
At a quarter to six in the morning (CST), we touched down on Runway 8R. Happy to be back on the ground, we exited the runway and parked at gate C14. Having flown through IAH before with United, I was somewhat familiar with the terminal configuration and the atmosphere. That being said, I was pleasantly surprised by the amenities and feel of Terminal C North (Gates C1-C15). The departure area had high ceilings and felt distinctly modern compared to the dated Terminal C South (Gates C29-C45), where my flight to Austin would soon depart from.
At this point in the trip, my lack of sleep was starting to catch up with me. In my drowsy state, I ignored the abundance of culinary options available on the north side and grabbed a pre-made sandwich and iced tea from a newsstand to fill up.
Flight 3: IAH-AUS (Flight 482 operated by United Airlines
 

)

With the funeral set for 1 pm, I had an hour to wait and take everything in before my short hop over to Austin. On the flight from Los Angeles, I had gotten the feeling that my 777 was on the older side of its life. While my A320 to Austin was in better shape than the Boeing, in the future I'm going to try and choose United itineraries that involve their 737 fleet. Their newer 737-800s and -900s have a much nicer atmosphere and feel more in line with where the airline is headed. I also like the fact that a large portion of the fleet has personal seatback entertainment.

(P.S. on a somewhat related note, United's safety videos have seen a significant increase in quality and visual appeal).
Departure
As we started boarding, I noticed that we'd be a full flight. Once again I was thankful for my Zone 3 designation. I was amazed at the number of people being asked to gate check their bags. Since I usually line up early, I've almost never had a problem finding storage space for my carry-on bag. These flights were different, and I was quite lucky to find empty bins at the back of the aircraft.
By 7:53 am (CST) we were all loaded up and ready for the short hop over to Austin. For such a short flight, we ended up having a reasonably long taxi: 25 minutes from the gate to the runway. Having been awake for most of the night, I wasn't really focused on the passenger experience. With a scheduled flying time of 30 minutes, I didn't bother setting up a movie.
In-Flight and Arrival into Austin
Rather fittingly, I fell asleep on the climb out of Houston. By the time I woke up, we were midway through the flight, just about ready to begin the descent into Austin. Having been unable to doze off on the flight from Los Angeles, I was somewhat annoyed. As we made the approach into Austin, we got a lovely view of the city and the University of Texas football stadium (DKR Memorial). At 8:47 am local time, we touched down on 17R and made the short taxi over to the Barbara Jordan Memorial Terminal. Within half an hour, I was picked up by my family and taken to our hotel for some rest before my cousin's funeral.
My United Experience Conclusion
At the end of it all, my experience with United exceeded expectations. All of my flights (in this trip report) were on time, the cabin service was perfectly acceptable (given the price of the ticket), and the in-flight entertainment app offered hours of audio and visual content.
When I consider the entire trip, only one flight was below par: the red-eye from Los Angeles to Houston. Everything else was at a "B standard" or higher. The routing of the flights made the trip unique and the chance to fly a triple seven without having to splurge was an added bonus. If you're concerned that I'm being overly positive about a routine economy experience, I could probably find time to rant about seat comfort or something mildly pedantic in the comments section below. There really wasn't too much to criticize beyond the occasional "spottiness" of the IFE connection.
Before I go, I'm curious about your thoughts on economy class reviews. Back in University, I would often search through AR's archive for long-haul trips or unique flights undertaken in economy. The experiences were always genuine and they often had an element of creativity which was sometimes absent from the premium reviews. It got me thinking. What do you need from your economy class experience?
Punctuality was key on this particular trip; I could afford to sacrifice some comfort. Usually, I don't need anything more than a functional IFE and an occasional beverage/snack. But we're all different. I'd love to know, in your mind, what airline stands out from the rest when it comes to economy service!