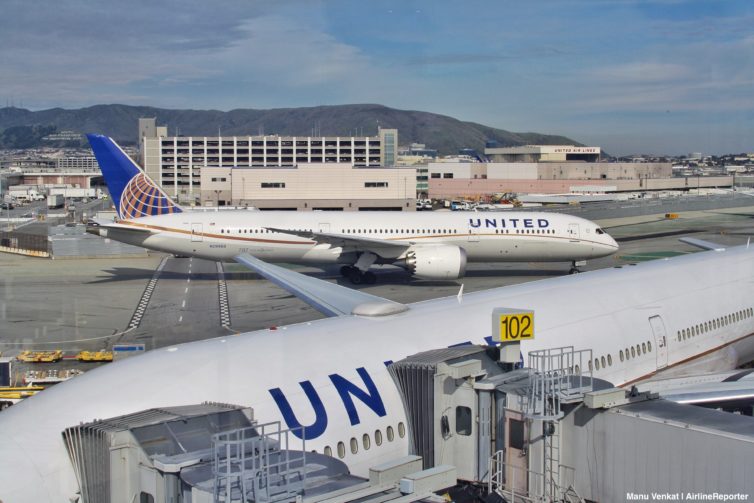 We #AvGeeks are easy to please. Just give us a good view of the planes, and we're golden. Too few airports in the US have official planespotting points, but San Francisco International (SFO) just made that situation a bit better. On February 6th it unveiled a new outdoor observation deck at the very tip of the international terminal's G concourse.
How good is it? Very good. How close are you to the planes? Very, very close.
It's post-security (AKA airside) so you need to be flying United or one of its Star Alliance partners to have access. But don't worry landsiders: later this year SFO will open a pre-security observation deck in T2.
For now, read on for more info and photos from SFO's new observation deck!