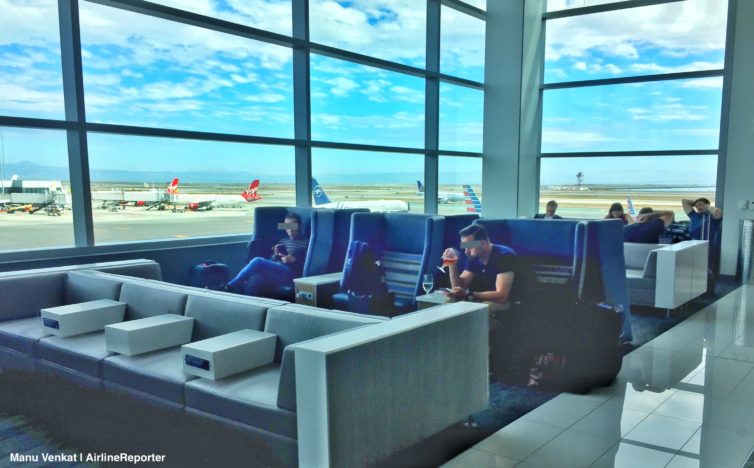 I'm biased as a Bay Area resident, but I think San Francisco SFO offers some of the best casual plane-spotting in the country, thanks to its two set of parallel runways located relatively close to the terminal buildings. Many of the airport's premium lounges are located on the floor above the general concourse, giving lucky lounge-goers some especially good views. As if the lounge life wasn't already awesome enough.
Delta doesn't have a formal hub in San Francisco. But as an endpoint of the airline's premium transcontinental service from New York JFK, SFO is important enough to earn a Delta Sky Club. I dropped by recently and found a lot to like, from fresh decor and furniture, solid food and drink, and (most importantly) great views of the ramp and runways through floor-to-ceiling windows. Read on for an overview of what you can expect if you drop by Delta's Sky Club at SFO.
The Sky Club @ SFO is located just after security in Delta's part of Terminal 1. After taking the stairs or elevator up one floor from the main concourse, you arrive at a sleek-looking entrance area.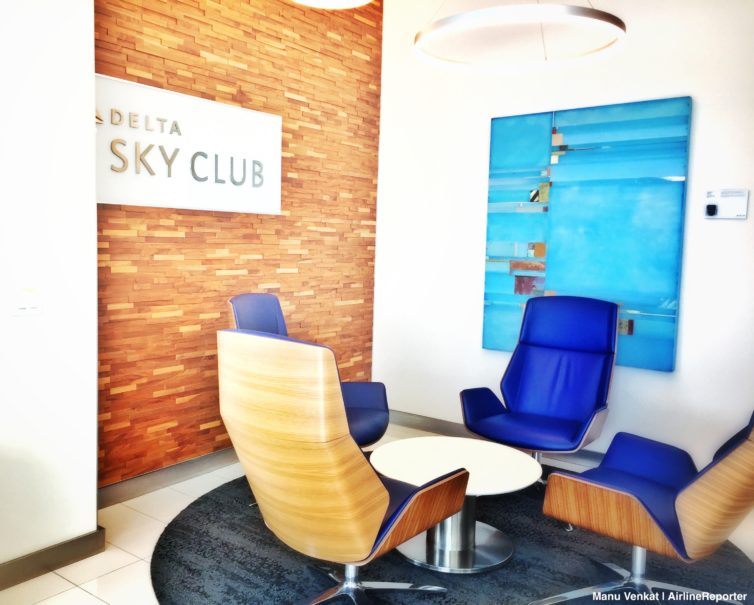 The lounge looks great, with high ceilings, floor-to-ceiling windows, a variety of stylish furniture, and flashes of bright blue from artwork on the walls.
BONUS: Flying Delta Airlines – From Back To Front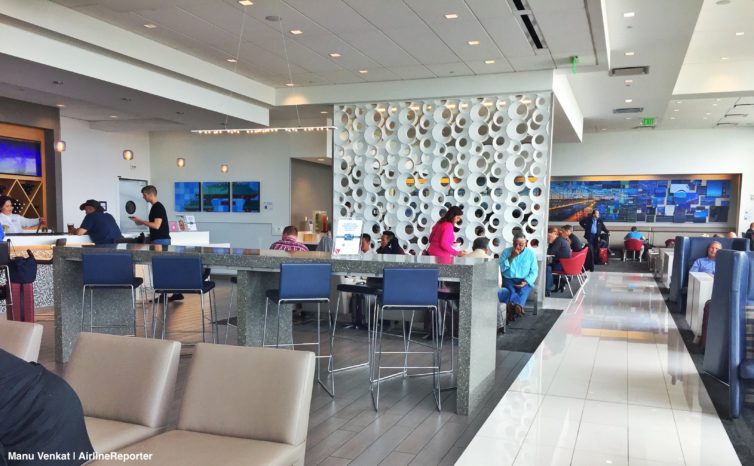 There's a bar at the center of the lounge, with backlit blue shelves.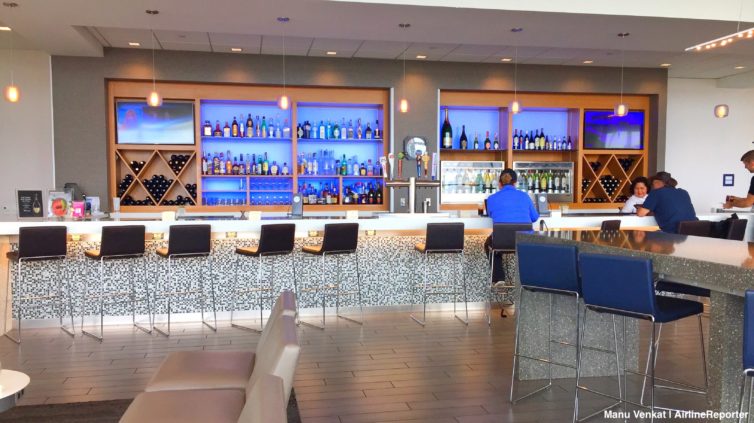 For any card-carrying AvGeek, this Sky Club's winning factor is the great view of the ramp and runways. The massive windows face northeast towards the center of the airfield. You get a great look at lighter aircraft departing from 1L/1R, and of planes rolling out after touching down on runways 28L/28R. You'll also get a closer look at Delta, American, and Alaska / ex-Virgin aircraft operating on the ramp between terminals 1 and 2.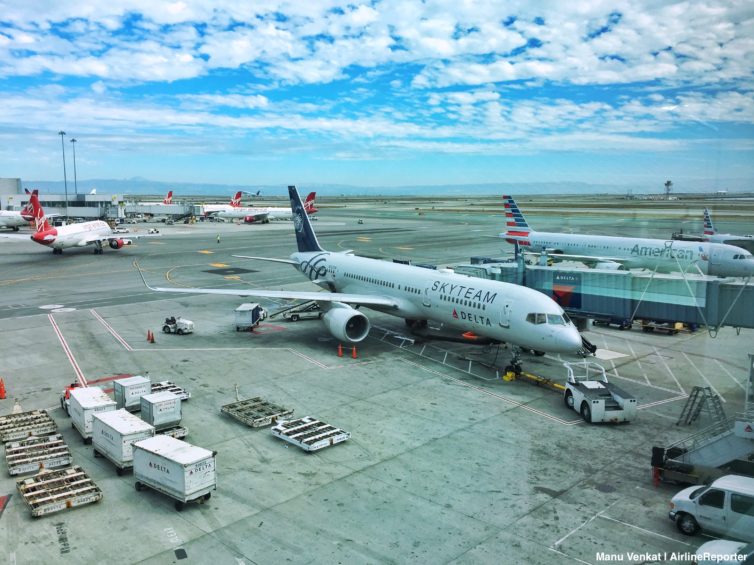 Past the bar there's plenty more seating, including desk-style seats along the window with great views of the ramp.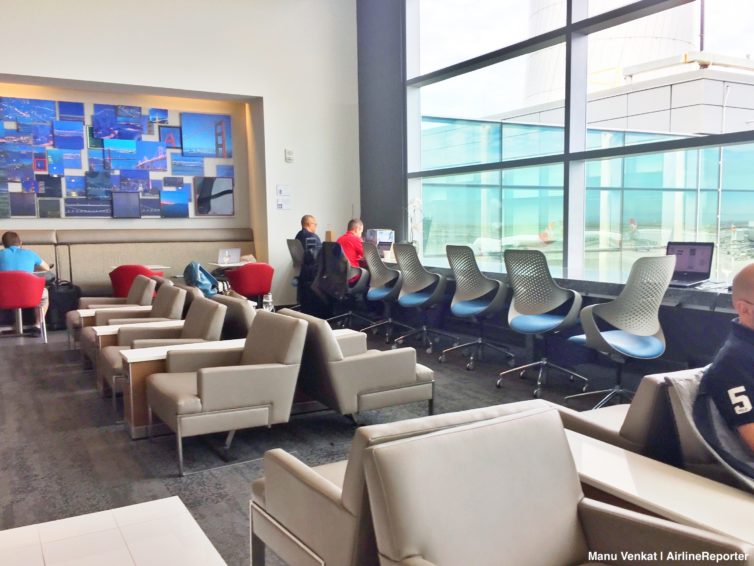 BONUS: Come Fly With Me, On The Delta A350 Domestically!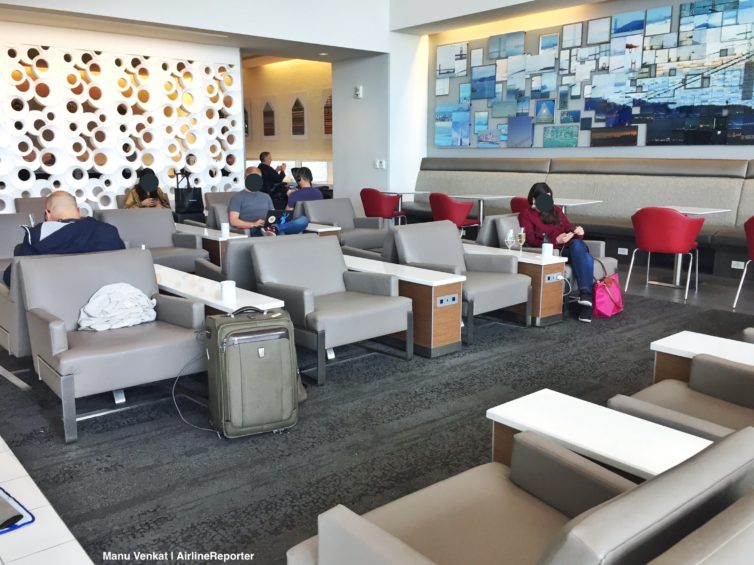 Further back and behind a dividing wall, there's a set of workstations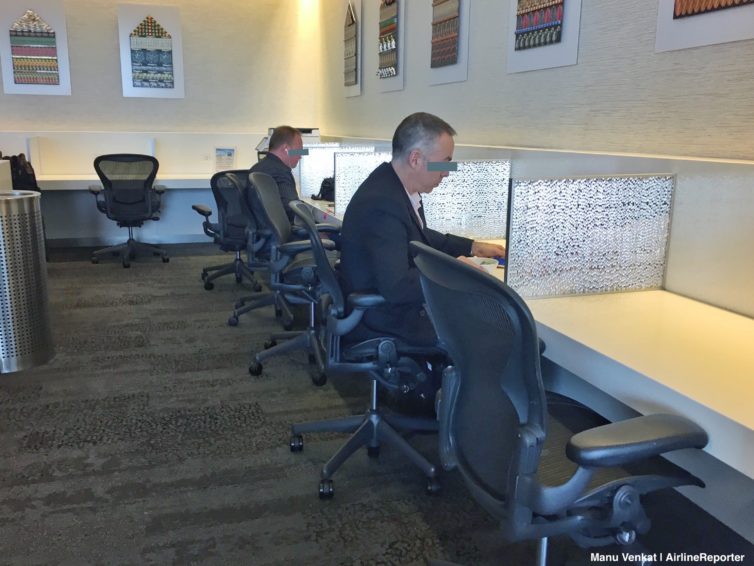 Dining options are on par for Delta Sky Clubs, which generally do pretty well on food relative to other domestic lounges. There's a good spread of healthy dishes like salads, quinoa, and lean chicken breast.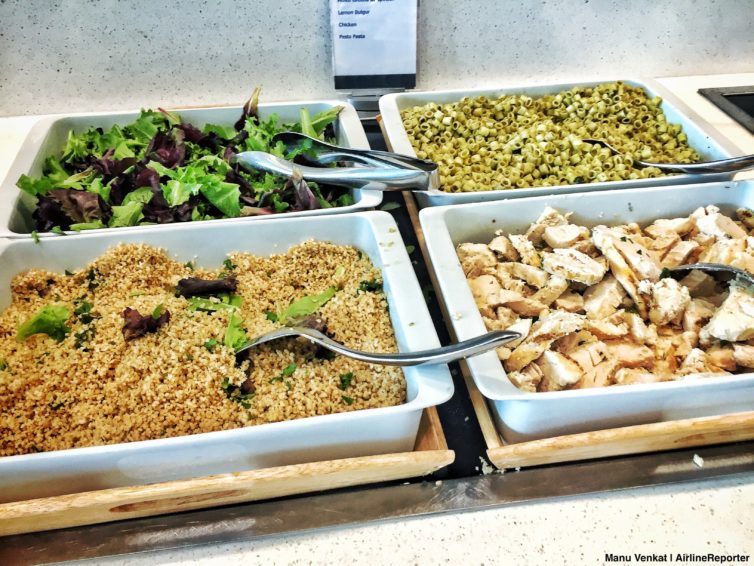 BONUS: American vs Delta 737 Transcon – Who Wins?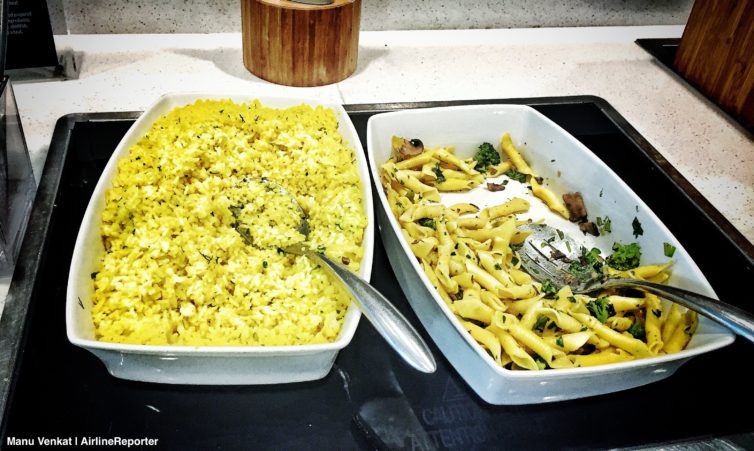 There are also cookies and self-serve machine-made espresso drinks available.
I spent just enough time to get a feel for the place before boarding the A319 that would take me to Salt Lake City. As usual, the aerial views of San Francisco, the bridges, and the bay were gorgeous. If you're departing Oakland Airport, try and get a window seat on the left side of the plane for the best views of downtown SF.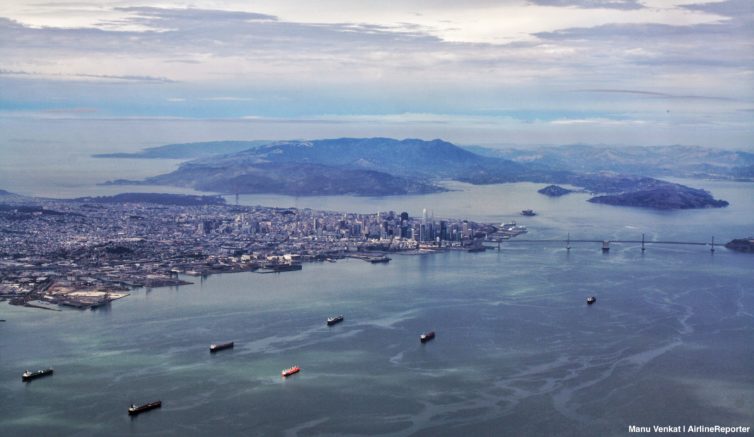 BONUS: Delta Air Lines And The Historic Boeing 747-100
The Verdict
So is the Delta Sky Club at SFO worth visiting? I'd say definitely yes, thanks to its variety of seating, solid food and drink, and great views. Whether you want to get to the airport early just to spend time here depends on your preferences. On a clear day when you have some time to kill, you could have a blast plane spotting here. But since the food spread is better for a heavy snack than for a full meal, you may not want to spend too long here if you're looking to fill up before a long flight.
Now it's time for us to hear from you. Share your thoughts in the comments section below.