Recently, America lost an airline. Well, sort of. The happy Eskimo on Alaska Airlines' tail got hungry and decided to gobble up Virgin America, the relatively small but much beloved Bay Area-based carrier. As Alaska adopted the fleet and people of Redwood (Virgin America's old callsign), it started repainting Virgin planes and making plans to replace aircraft interiors with a consistent Alaska product.
But at least for now, remnants of Virgin America's unique style can still be found … if you know where to look. Try Alaska's new A321neos, originally ordered by Virgin America. We experienced one firsthand on a transcon flight from Washington Dulles to San Francisco, and were delighted by the spacious seats, cabin comfort, and the very purple Virgin sense of style.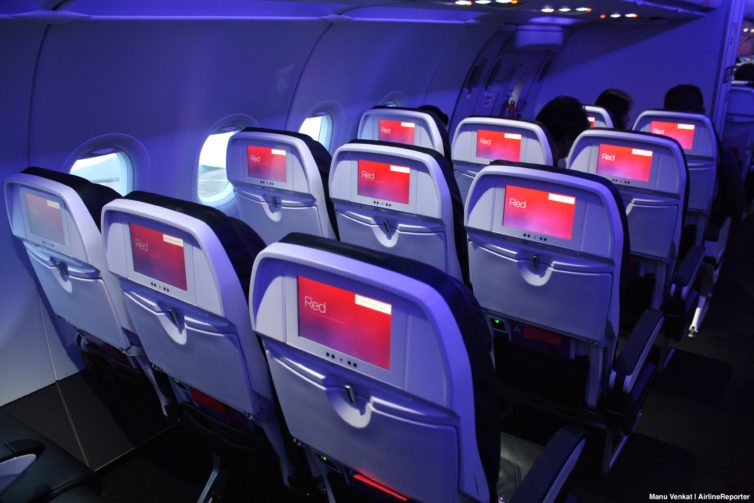 Read on for more photos and videos from this new-yet-nostalgic ride.