Poor Mr. MAX, famous for all the wrong reasons. But the dumpster fire otherwise known as 2020 gave the 737 MAX a chance to hide from the news cycle as Boeing fixed its design issues. The FAA held Boeing's feet to the fire with the recertification, and today I have more than enough trust in the plane to fly it. I got my chance on a medium-haul flight from Miami International to New York LaGuardia earlier this summer.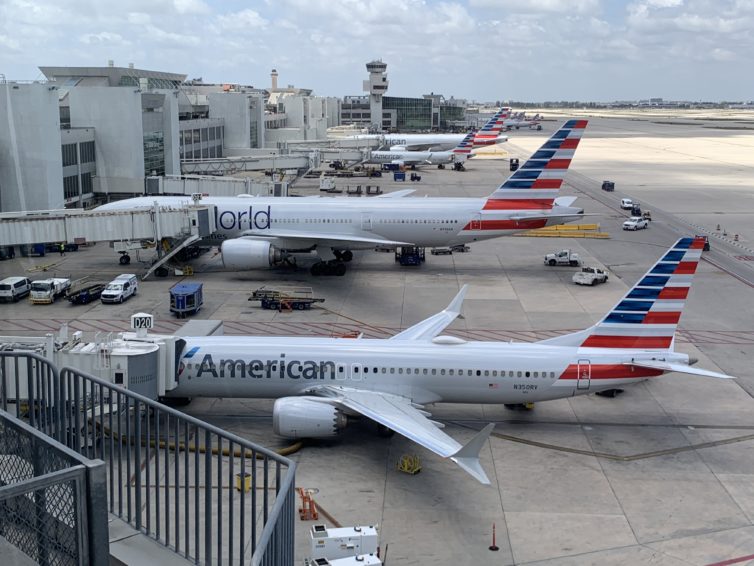 After all the build-up I was expecting to be either overwhelmed or underwhelmed. But instead, I was just … whelmed. It's a gorgeous plane, sleeker than the 737's previous iterations. It's quieter, has cooler onboard lighting, and plenty of under-the-hood operational benefits for the airlines. I felt very safe on the plane, and about as comfortable as one can expect to be in domestic economy. But as usual, the airline's choice of onboard product made the biggest impact on the experience. Ultimately, the most memorable parts of the flight were the *amazing* window seat views I got over Miami and New York.
Hop onboard with me for a few thoughts on American's 737 MAX 8, and for lots of photos and videos from the flight.