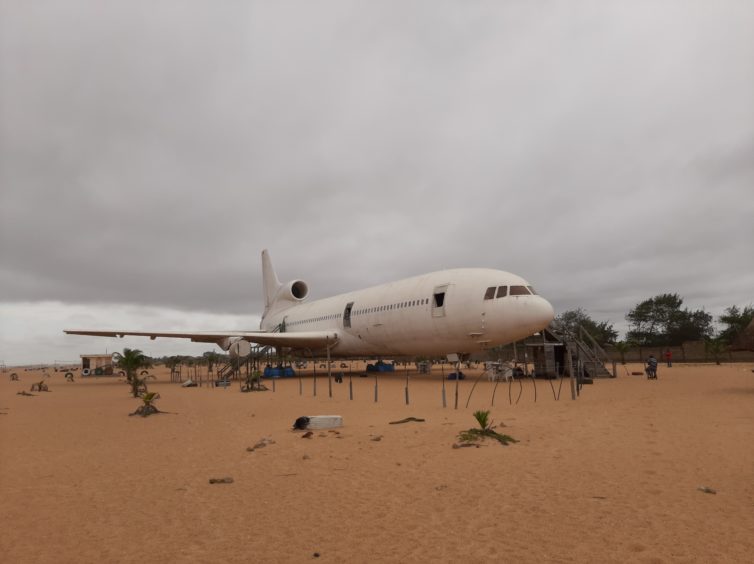 I was recently in Cotonou for a 24-hour layover. Cotonou is the largest city of the small west African nation of Benin, and has become a secondary hub for emerging airline RwandAir. Taking advantage of its growing network, I booked a RwandAir ticket from Dakar, Senegal to Kigali, Rwanda via Cotonou. The transit stop included accommodation provided by the airline.
What is there to do in Cotonou? A quick Google search indicated that the closest attraction to the hotel was on the beach: an amusement park" called Air de Jeux Plage Ervan. This 'park' appeared to include a large-looking aircraft, so I decided to check it out. Little did I know the airframe was a historic Lockheed L1011 TriStar, full of amazing clues about its long and varied history around the world.
Cotonou appeared relatively relaxed compared to my previous destination of Dakar. The streets were quiet and the buildings were relatively low-rise. The beach was a wide expanse of sand, far cleaner than expected, with an ocean that is uninterrupted all the way to Antarctica. It was there that the amusement park" came into sight, and as I went closer the aircraft became clear: a white-washed Lockheed L1011 TriStar.