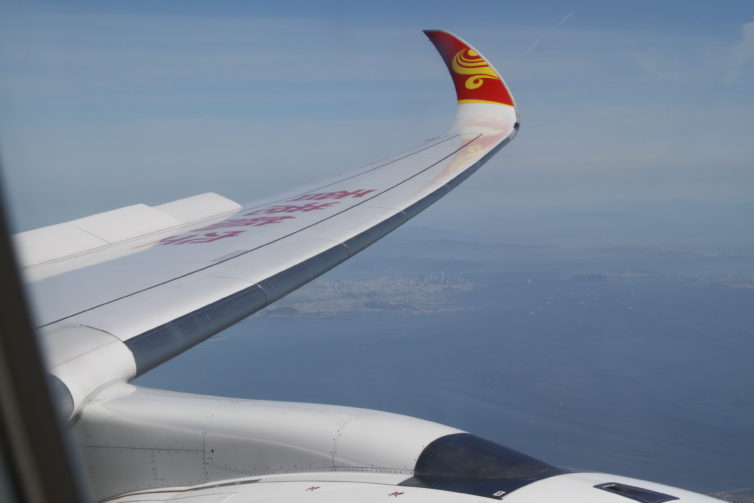 It's not every day that you get to fly an aircraft model for the first time. But at long last, after my fair share of missed attempts, I finally got a chance to fly an Airbus A350. I'm a bit ashamed I hadn't flown it sooner. Being based in San Francisco, it's been easier to fly the A350's contemporary — Boeing's 787 Dreamliner — courtesy of United and its star alliance partners ANA and Air Canada. I was excited to see firsthand how the A350 would compare, and it definitely did not disappoint.
Read on for this AvGeek's take on the joys of flying Airbus' A350, and thoughts on how it stacks up against my time flying the 787. Some of the differences are a matter of math, some are slightly more subjective. And yes, we'll even talk about the most contentious topic of all — window shades versus window dimmers!
Just remember. I'm no airline industry insider. I'm not claiming to be an expert. These are just some subjective reflections and musings. I doubt everyone will agree with me on most points. Actually I hope you don't. Remember, there's a comments section at the bottom of this story. Show it some love!
Xtra Wide Body indeed
Before I had ass-in-seat experience with the A350, the "XWB" branding (for "Xtra Wide Body") struck me as a touch cheesy. I mean, would the extra bit of width make more of a difference than all of the other cutting-edge features that make the A350 unique? Turns out, it sure does.
A lot of people focus on the 18-inch seat width standard in economy with the nine-abreast A350 configuration, which makes sense since elsewhere economy class seats keep getting narrower. On my Hong Kong Airlines flight I was fortunate to be flying up front, but I ducked back to look at economy. I'm a skinny guy so I can tolerate the narrow Dreamliner seats OK, but I could definitely appreciate the extra elbow room, which would be especially welcome on the long-haul routes the plane is designed to fly. An underrated bonus is that the A350's cabin sidewalls were designed to be more vertical so that they don't encroach as much on window seat passengers' personal space.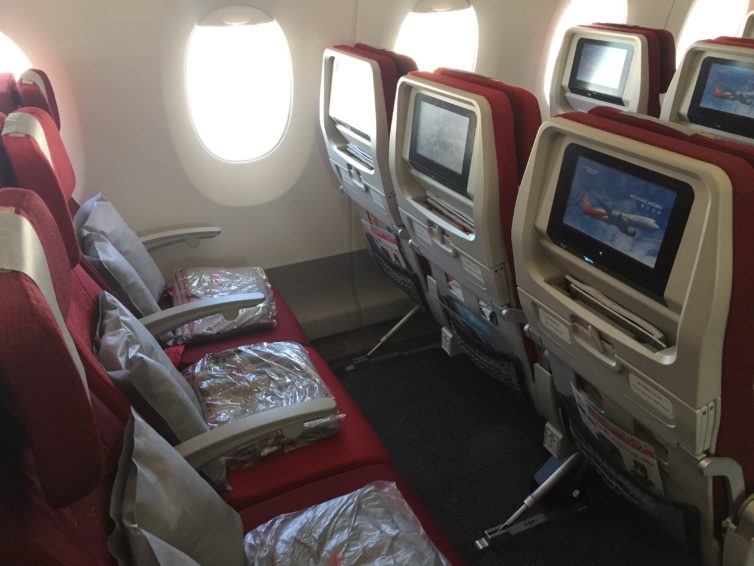 I wasn't expecting the extra fuselage width to make as much of a difference in business class. But that's where I was wrong. Hong Kong Airlines flies a version of the forward-facing fully-flat staggered business class seat that can be found on airlines like Iberia and Asiana. But compared with those airlines, Hong Kong Airlines' seat offered pads beside window seats that turned the already wide seat into an incredibly wide bed — the widest I've ever slept on.
So whether you're sitting up front or in economy, the "XWB" factor makes a difference. Unless you're flying the very few A350s delivered with a terrifyingly narrow ten-abreast seating layout. In which case, godspeed brave traveler.
BONUS: Qatar Airways Airbus A350 Photo Tour
Setting a higher bar for cabin ceilings
From the moment I walked onboard I was struck by how roomy the cabin A350 felt. The cabin ceiling is one of the highest out there. The picture below is with the overhead bins open. The cabin feels even more airy when they're closed.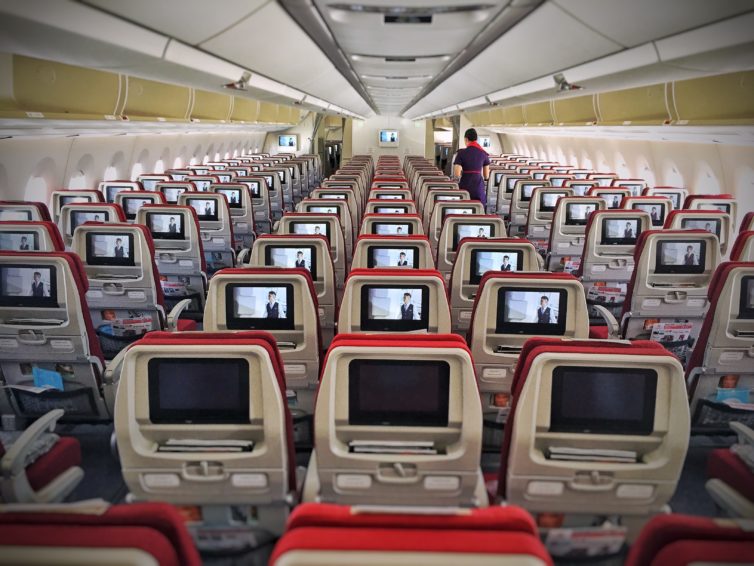 BONUS: Jason Watches the Airbus A350-1000 Fly For the First Time
The design wizards at Airbus designed ENORMOUS overhead bins that don't intrude much into the cabin space when stowed. The ambient ceiling lighting is an added bonus, though not one that's unique to the A350.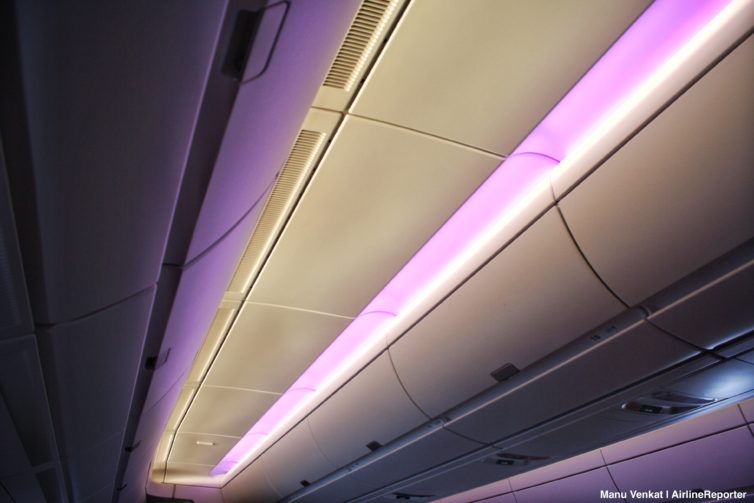 No claustrophobia aboard this bird!
I think the A350 has a spirit animal?
I don't mean it as a knock against the plane at all. Raccoons are adorable. Unless they're toppling over your garbage cans in the middle of the night. Luckily A350s don't do that.
BONUS: The "Bandit" Sneaks Into YVR — Cathay Pacific Begins A350 Service to Vancouver
It's a damn good looking plane
Animal doppelgangers aside, while I personally don't find the A350's appearance quite as inspiring as the Dreamliner's, it's still gorgeous. In particular, the blended winglets are a thing of beauty.
I don't feel like images on blogs and websites do them justice. They end up looking more like normal winglets in 2D. But getting to appreciate the dimensionality of the gracefully curved ribbon-like wingtips with your own two eyes is something else entirely.
OK, let's talk windows
There are entire corners of the aviation blogosphere devoted to the mixed opinions about the 787's windows. A lot of people seem to prefer the A350's more traditional slide-down window shades. And to be fair, the A350's windows offer excellent views and are much bigger than average.
Personally, I still prefer the Dreamliner's windows. Although the A350's windows are undeniably large, they're still significantly smaller than the 787's. The 787 windows are so tall and large that you sometimes get a solid view looking across the cabin through the windows on the far side of the plane, which really lets you feel the planes speed and size.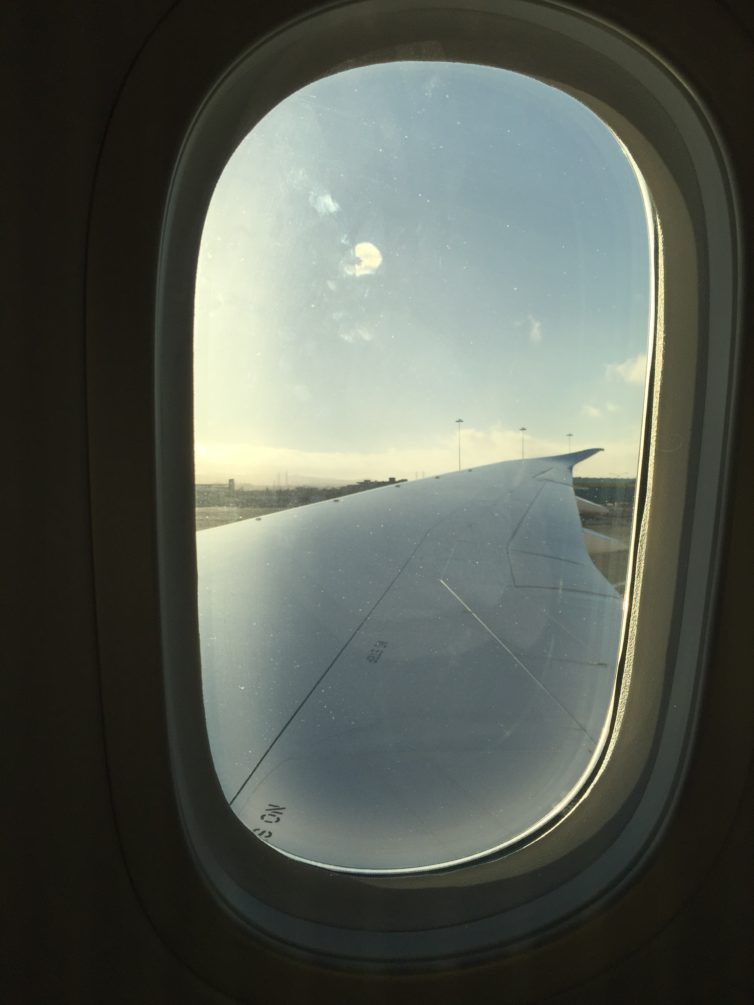 By comparison, the A350's windows are smaller. They benefit from a larger inner windowpane that makes the window seem bigger than it is, but the wide space between the two panes can make it harder to take glare-free aerial photos.
What about the dimmers? I can see why some people aren't fans of the 787's dimmable tinted windows. But I personally far prefer the Dreamliner dimmers to standard window shades. I dread the moment when flight crews ask everyone to close their windows so that people can get rest. On daytime flights, having to shut out the sun completely hurts my ability to adapt to a new time zone. Also, no more views! On a 787, I can dim the windows to the next-to-lowest setting, which allows me to enjoy cruise flight with at least some view of the sun and scenery, without flooding the cabin with unwelcome sunlight.
External camera views for the AvGeeks
As with other A350 operators, Hong Kong Airlines offers passengers two external camera views through the inflight entertainment system. One looks down on the plane from the tail, and one looks forward and below from just behind the nose gear. The resolution is surprisingly good, even when displayed on a large screen. It easily beats endlessly rewatching movies or TV shows. Don't just take my word for it — here's some examples from my flight: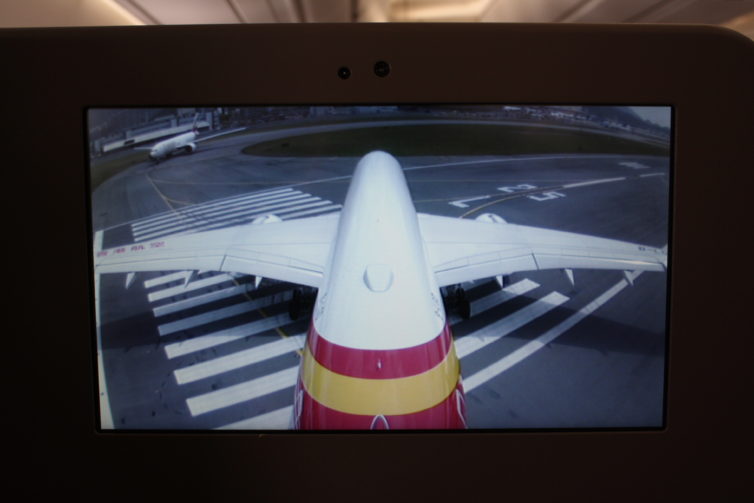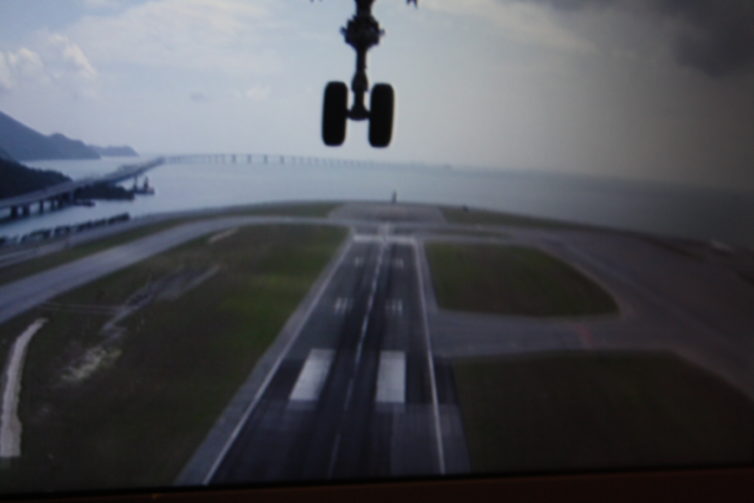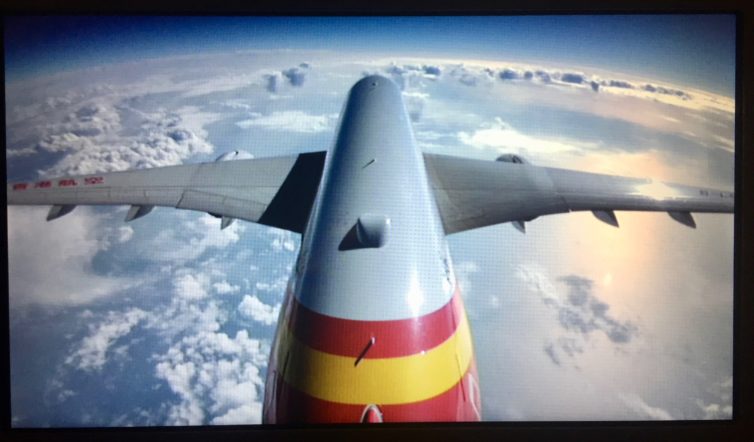 BONUS: My First Flight on the Airbus A350 XWB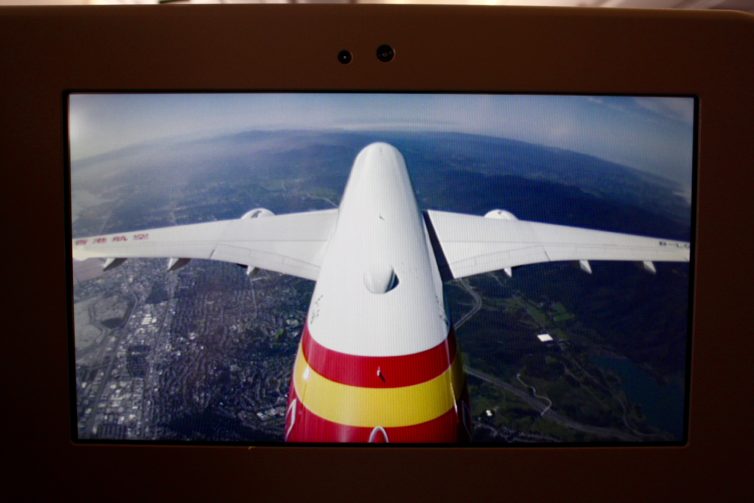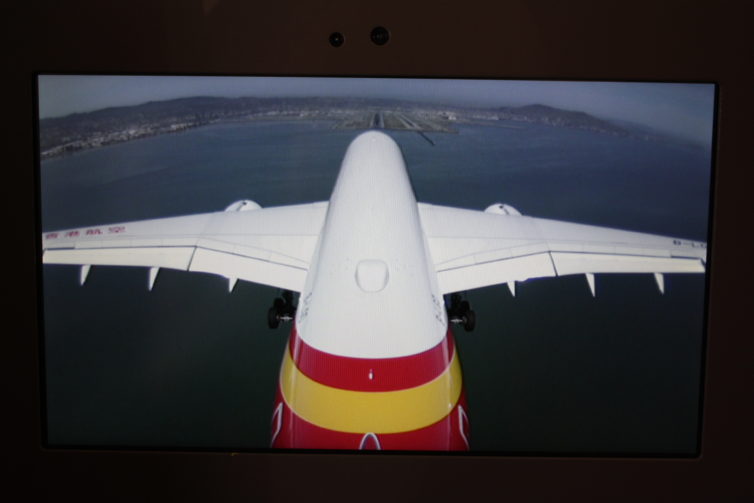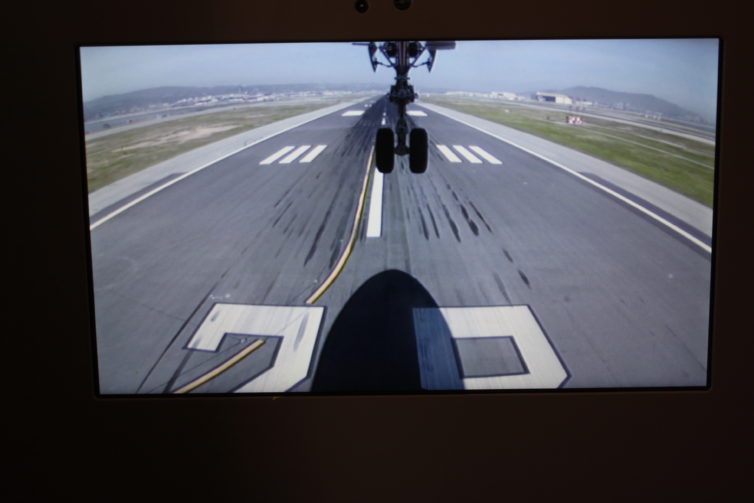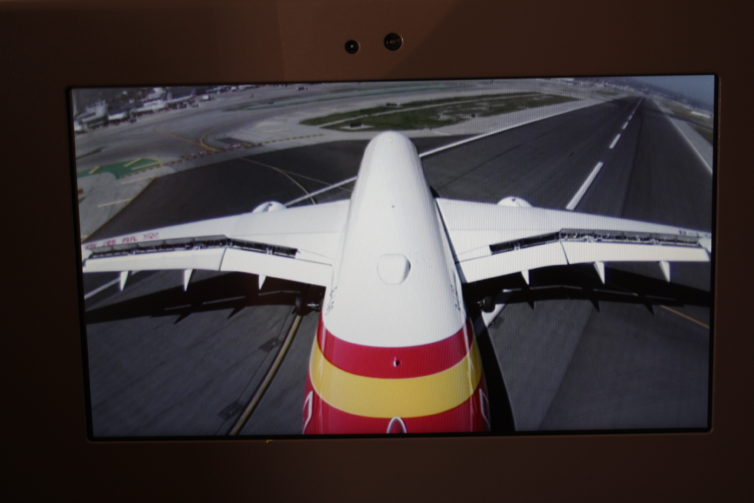 BONUS: My First Airbus A350 Flight — On TAM Airlines
As for the other A350 bells and whistles, your mileage may vary
The A350 passenger experience features that impressed me most weren't the ones I expected to. To be honest, the increased cabin humidity is probably good for me, but its not something that makes me feel much better in the moment. The plane offers advanced turbulence-dampening features, but you're still going to feel the chop if you hit it.
On the other hand, I was definitely impressed with how quiet the A350 is. Even on takeoff, it's more of a throaty hum than a deafening roar.
Airlines are really proud of their A350s
Last but not least, it's great to see how proud Hong Kong Airlines and most other A350 operators are about showcasing the aircraft. When you board a HX A350, images of the aircraft are plastered on every inflight entertainment screen. And given all the passenger experience benefits I covered earlier, you can't blame 'em.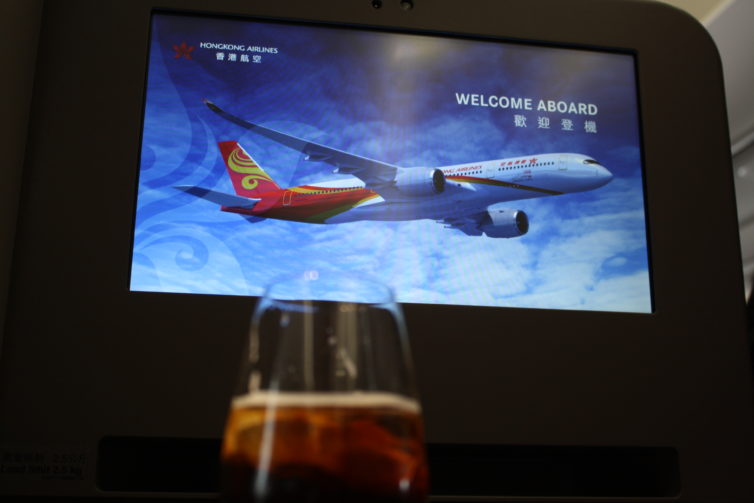 The A350 vs the 787 vs the rest of the pack
Based on my first A350 trip, I'd say the plane makes good on its promise to improve the overall passenger experience. I'd lean heavily towards the A350 over the 787 if I was flying in economy, given the extra seat width, airier cabin, and incredible luggage storage capacity. But flying in premium economy or business, I think it's more of a toss-up. My bigger takeaway is that I'd leap at any chance to fly either the A350 or 787 instead of any other aircraft model, except perhaps for the A380 or a 747-8.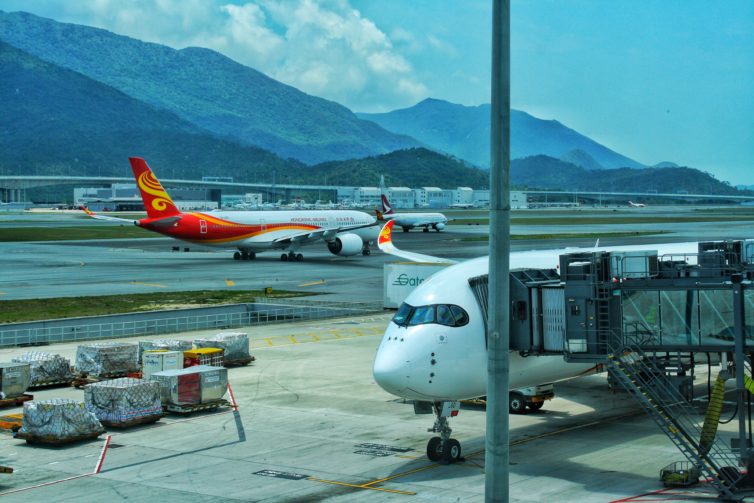 Now it's time for us to hear from you! Share your thoughts and reactions in the comments section below.