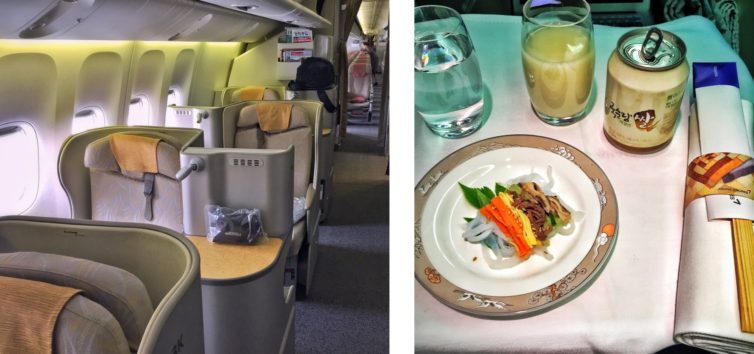 When it comes to business class, branding is big. British has "Club World," Delta has "Delta One," United has "Polaris," EVA has "Royal Laurel" — the list goes on and on.
The Korean airline Asiana is popular and I've wanted to try it for a while, but I think the name they picked for their premium cabin — Business "Smartium" Class — is a bit goofy. But hey, maybe they picked the name for a reason. Maybe it was designed by geniuses. Maybe it's such an amazing product that it's the only smart way to fly.
Well, there's only one way to find out! Read on as we share our experience on a long-haul Smartium flight from Seoul/Incheon to London on a 777-200ER. We'll rate each part of the experience, and at the end you can decide for yourself whether the product is as smart as the name suggests.