In a world of rising air travel passenger volumes, airline lounges walk a fine line. They need to cater to large crowds of travelers, while still preserving an aura of  luxury and classiness. What sort of airline might you trust to strike the right balance between size and sumptuousness? How about South Korea-based Asiana Airlines, which has built a strong enough reputation for itself to earn an elite five-star rating from the aviation rating website Skytrax?
Read on for a photo tour of Asiana's flagship business class lounge in Seoul Incheon International Airport (ICN), and see for yourself if it's the sort of place you'd want to spend a long layover.
Checking in at the airport was speedy thanks to the dedicated check-in area for premium cabin passengers and travelers with Star Alliance status. After clearing security, I had an easy time finding Asiana's lounge, located centrally in Seoul Incheon Airport's massive main terminal.
As you ascend the escalators, you're greeted by a jumbo-sized A380 model. The aircraft is Asiana's current flagship, though the airline has also invested in the A350.
The lounge consists of two expansive spaces on either side of the welcome desk.
The mahogany decor, low diving walls, and large armchairs gave the space a pleasantly swank vibe despite its size.
If you're really big on seclusion, there are a few private spaces with plush chairs and ottomans. However they had all been taken when I swung by, so you may not be able to count on snagging one.
For those with a taste for views of the ramp, there is plenty of seating facing the window.
I took a moment to admire the tasteful bookshelves along the walls.
Food and Drink
There was a variety of both warm and cold self-serve food options in the lounge. I wasn't a big fan of the stew-style hot option, but at least the salad bar had some high-quality ingredients.
In addition to the self-serve options, there was a small "chef's corner" with made-to-order light meals.
There was also a modest selection of self-serve boozy drinks in addition to the non-alcoholic options.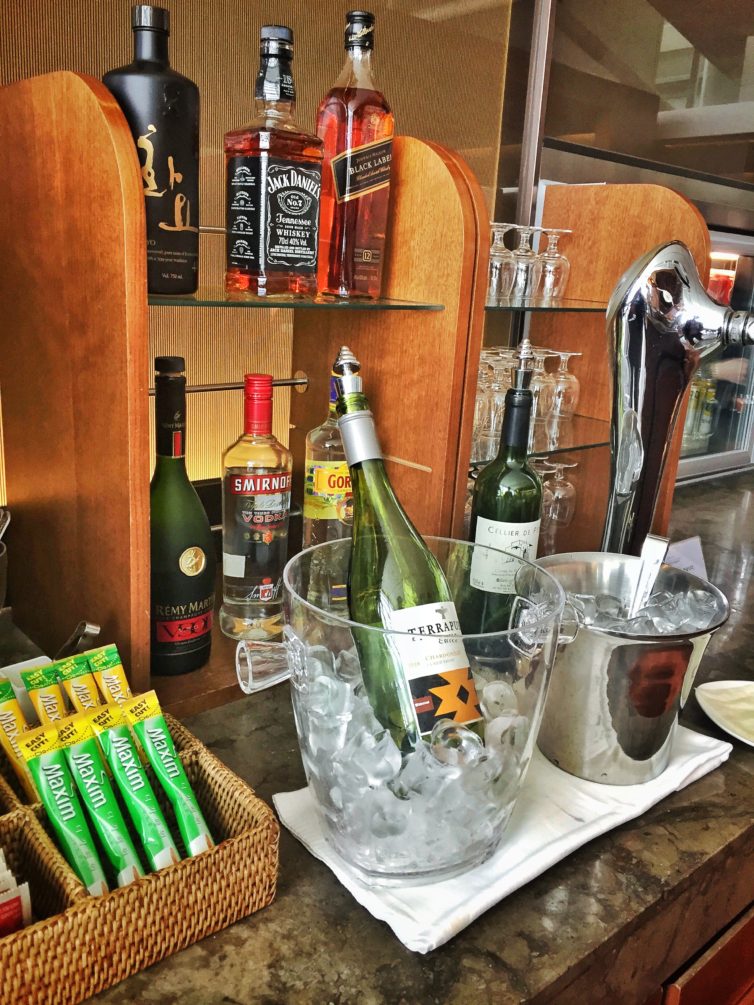 A Pre-Flight Power Shower
If you need to freshen up before your flight, you're in luck. At the front desk you can ask for access to one of the lounge's multiple shower rooms. If they're all occupied, you'll get a handheld buzzer than will ring when your room is ready.
The shower tiles are eye-catching, but what stood out most was the amazing range of amenities that Asiana offers.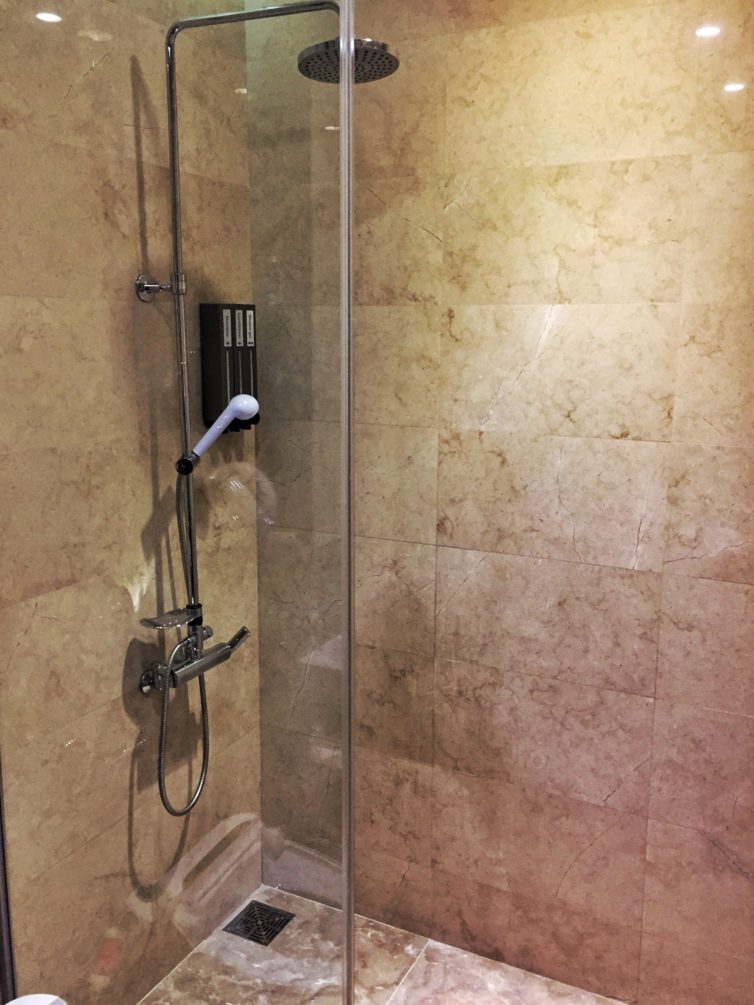 The Verdict
I thought Asiana's flagship lounge managed to provide impressive capacity without sacrificing on style. Although I wouldn't rank it among the top couple of lounges I've ever visited, Asiana's flagship lounge at Seoul Incheon International Airport is most definitely above average, with the tasteful decor and shower rooms as the standout positives.
Stay tuned — a bit later on we'll be back with a review of Asiana's "Smartium" business class.
Now it's time for us to hear from you. What do you think of Asiana's flagship business class lounge? Share your thoughts in the comments section below.