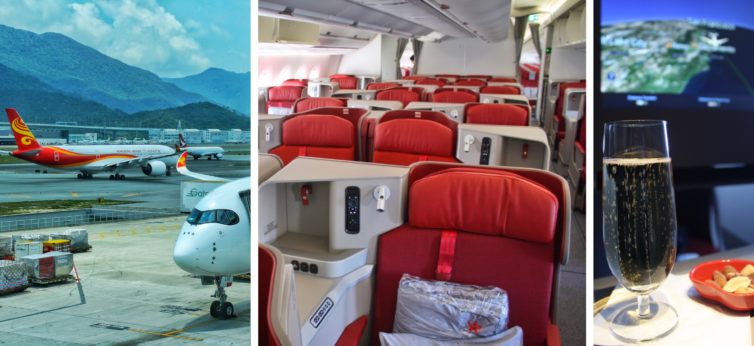 Hong Kong is a dazzling city. With a dazzling international airport. And some great hometown airlines. Though not the oldest or largest among them, Hong Kong Airlines has arguably been the most exciting over the past year, launching new long-haul routes to North America on the wings of its small new fleet of Airbus A350s. With that unique aircraft's help, the airline launched service to Los Angeles, San Francisco, and Vancouver over the past year.
We have a blast reviewing airlines for the first time, and we got to do exactly that with Hong Kong Airlines on a flight to its Hong Kong (HKG) hub from San Francisco (SFO), barely a month after the route launched. From the fresh and roomy business class seats to the impressive dining experience, we found a lot to get excited about. Plus there's the AvGeek joy of flying on the relatively new A350!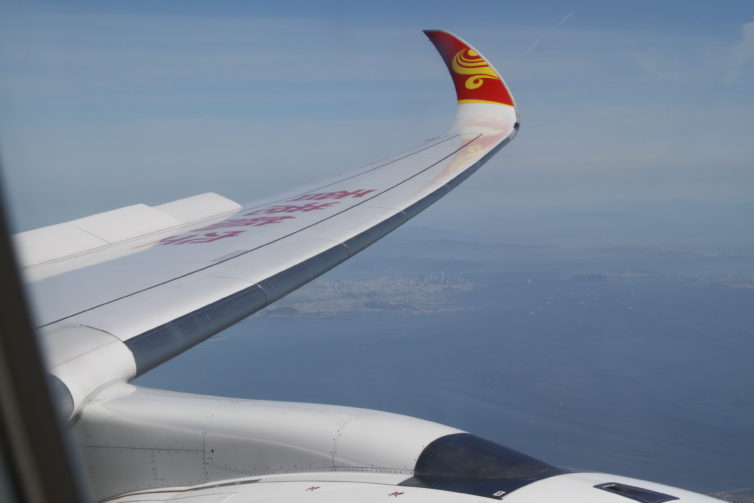 Read on for plenty of photos, videos, and thoughts on Hong Kong Airlines' A350 inflight experience.