Happy New Year! Heck, happy new decade while we're at it.
With the closing of each year I invest a considerable amount of time in reflection before setting my goals and aspirations for the future. A perennial resolution I have set (and then catastrophically failed to meet) has been to make sense of the ~150K+ PlaneSpotting photos I have amassed since diving into the hobby over the summer of 2009.
While trying to determine what goal – if any – I would set around this, an intriguing question dawned on me. How has PlaneSpotting changed in the past decade? Sure, we didn't have JetTip, ADSBexchange, or FlightRadar24 to allow for surgical, dare I say lazy, spotting. We just had to show up, maybe listen to ATC, and see what the day would bring. But how has what we might see changed?
Well, I have photographic proof of what aviation looked like at a number of airports over the course of 2010. In retrospect, it was a good travel and spotting year for me. What if, perhaps, I set a mini goal to at the very least look at every photo shot over that one year and highlight particular items of note? I spent a number of hours over the past weekend doing just that. One clear difference? My skill and equipment have come a long way over the past decade! But I digress.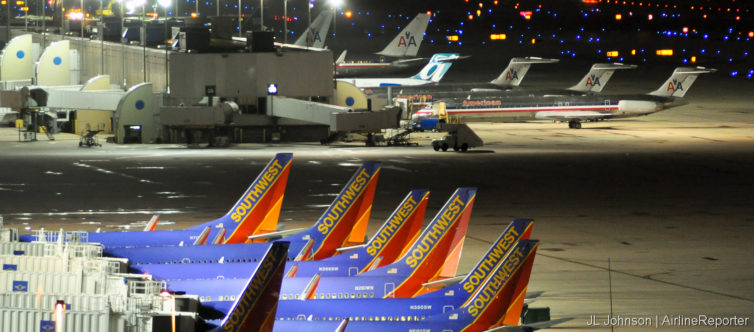 Click through to join me for a stroll down AvGeek memory lane for a year which proved transformational to the AvGeek world.