The vast majority of any given airport's footprint is dedicated to a region which fills the dreams of many aviation enthusiasts. The appeal of this magical venue (which goes by many names) enchants fans across the full spectrum of "AvGeek." It's a stage for incredible photography. It's where airplanes sleep, where a lucky few get to work, and the general public is almost universally prohibited.
The Aircraft Operations Area (AOA) is sterile and secured, yet something the flying public sees every day. Despite being ubiquitous, few get the chance to experience it first-hand. You can look, but don't touch. Thankfully, there are exceptions to every rule and we've got a list of upcoming events.
Occasionally, airport operators open their gates to the masses, in support of community-engagement events. These rare occasions are an excellent opportunity to connect with aviation officials and fellow enthusiasts. More importantly, they are an excuse for plane lovers to geek out like a preteen on their first visit to Disney World. Grab your telephoto lens and lace up your running shoes, because we're going for a runway run!
It has taken me three decades of "growing up AvGeek," but I've finally figured it out: the sure-fire ticket to finding one's way onto an airport AOA is teaming up with a few hundred (or thousand) walkers, joggers, and runners in support of a wide range of charitable causes. If this is something that's of interest to you, you're in luck. As summer fades and autumn begins to take hold, many airports across North America are preparing to host runway runs and plane pulls.
Ten events across two countries. Take your pick!
(If you know of more, please add them in the comments)
Whether you're a seasoned runner or a couch potato, a fan of a particular airline or passionate about a specific charity, with the seasons changing there are opportunities aplenty. From Canada to Tuscon, Pensacola to DC, now is the time to get out, experience the AOA, and contribute to myriad worthy causes. And if by chance there isn't an event near you, I can think of no better excuse to take an AvGeek trip! In fact, I will be taking one of my own this weekend.
I'll be participating in the Chicago Midway 5K on Sunday, September 13. Join me?
Despite my own passion for aviation and ambition to obtain AOA access, I have never participated in a runway run. In fact, I've never participated in any voluntary run. I was always the kid in high school who invested heavily into schemes to get out of running the mile. Now thanks to my passion for planes, and LUV for Southwest Airlines, I have voluntarily signed up for 3.1!
I first learned of the Chicago-area 5K around this time last year. It was far too late to train, but I made a conscious decision that I would get to a point where I was healthy enough and capable of "doing" a 5K. Using the economics concept of temptation bundling (tying something you should do, but don't want to, with something you want to do, but isn't particularly beneficial), I've managed to train for months to get to a point where I can show up on 9/13 fit enough to get some quality AOA time without embarrassing myself. What can I say; the AvGeek passion I have is strong.
If you are in the area or plan to participate, tweet me and maybe we can meet up. I'll have AirlineReporter stickers aplenty.
Should you feel generous, I invite you to support my efforts with a tax-deductible donation directly to the Chicago Special Olympics via my fundraising page.
I will let you how my AvGeek-inspired fitness journey goes in a later post.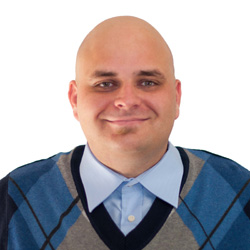 JL Johnson – Senior Correspondent JL is a self described "medium shot" at a non-aviation industry Fortune-500. He's a semi-frequent traveler, social media addict and avid planespotter. A proud Midwesterner, he's based in Lee's Summit, MO, a suburb of Kansas City. He attributes his love for all things aviation to his grandfather, a USAF Colonel who had him in "AvGeek training" before he could walk.  @User47 | Instagram | user47.com | Flickr | Other Stories | JL [at] AirlineReporter.com