As the main international gateway for America's capital, Washington Dulles is served by a ton of foreign carriers. Many offer lounges for their premium cabin passengers, and a few of them are part of the global Priority Pass network. Dulles' slice of that network got a new addition last year: the Turkish Airlines lounge, which opened in 2016.
I've visited Turkish Airlines' insane flagship lounge at its hub in Istanbul; definitely check out that story, if you haven't already. While its Dulles lounge obviously can't compare in terms of size or perks, it's still solidly above average for airport lounges in the U.S. The food scene is solid, there are showers for travelers looking to freshen up, there are great views of the ramp, and the decor is pretty stylish. However, the crowd factor can be very high. But even so, it does well enough overall to get a thumbs up from me.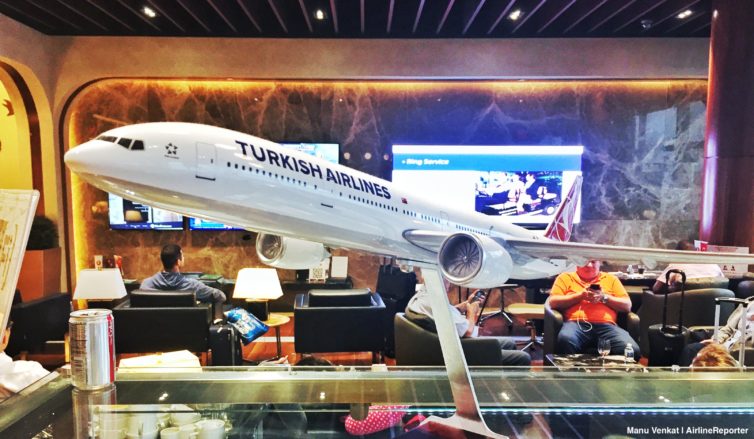 Read on for our detailed take on Turkish Airlines' Washington D.C. lounge.