Few US cities need their airports renovated more desperately than New York does. Its three primary airports have terminal facilities that may have been world-class decades ago, but are congested messes today. Fortunately the powers that be got the memo and are using this decade to get JFK, Newark, and LaGuardia back into shape. The LaGuardia work is well underway, with large parts of a shiny new terminal B already open. And recently, a project at JFK hit a major milestone.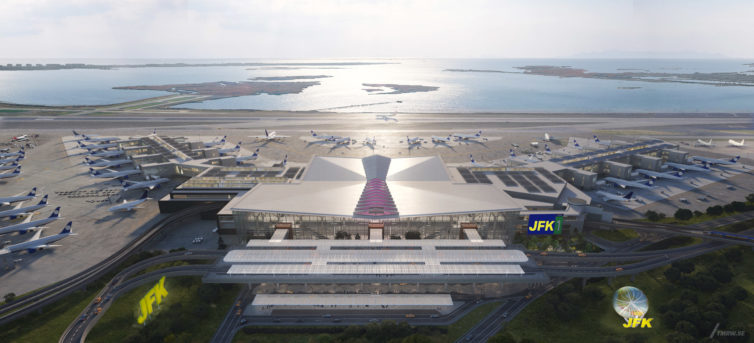 A consortium of airlines, funding partners, project management companies, and other partners are breaking ground this month on JFK's New Terminal One (NTO). It will cover the footprint of the current terminal one (a smattering of mostly international airlines), Delta's terminal two, and the footprint of the demolished terminal three. For an overview of the overall planned terminal changes at JFK this CrankyFlier story from our friend Brett does a great job.
The press release lists AirFrance/KLM, LOT, and Etihad as anchor airlines for the new terminal. We'd have thought JFK's major redevelopment could allow alliance partners to colocate. But AF/KLM's major US partner is Delta over in terminal four, Etihad has a smattering of codeshare partners all over the place, and LOT is in the Star Alliance. So NTO may work like the current terminal one, as a grab-bag of miscellaneous airlines.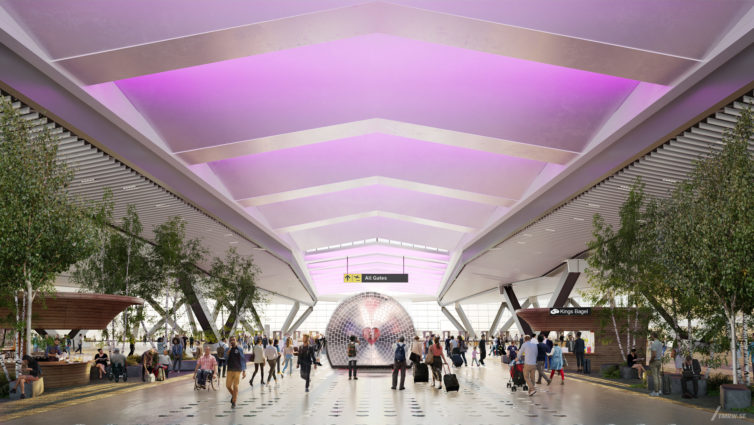 As for the terminal design, it will have a large headhouse and two piers with a total of 23 gates. Presumably most gates will be designed for long-haul aircraft. From the renderings it looks fresh, spacious, and *really* into letting you know that you're in NYC.
The project will break ground this summer, with the first phase planned to open in 2026 and completion slated for 2030. So yes, you'll have a while to wait before you can walk through the New Terminal One yourself. And there will probably be plenty of construction-related hassles for passengers passing through terminals one and two between now and then. For now, here's some cool renderings of the final product.