At first glance, Taiwan-based EVA Air and Sanrio's Hello Kitty are an unconventional pairing. The former is an airline with a reputation for refined and efficient service, while the latter is a lighthearted cartoon character.
But having recently flown one of EVA's special Hello Kitty long-haul flights, we can confirm that the combo makes for a really fun inflight experience. In our first installment we wrote about the lounge experience in Paris, the Royal Laurel cabin, and the first meal service. And now we're back with the rest!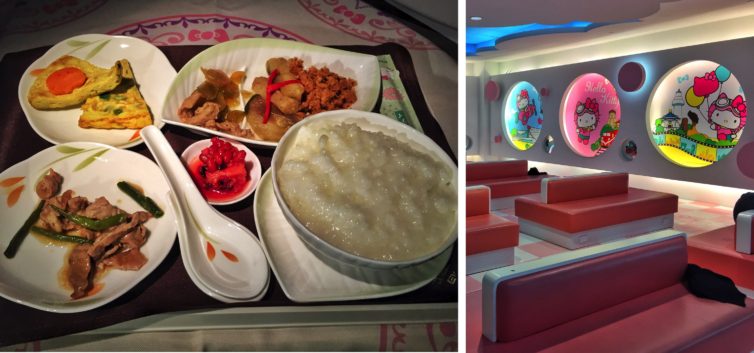 Read on as we discuss the sleep experience in EVA's Royal Laurel business class, discover some unique Hello Kitty amenities, enjoy a Chinese-style breakfast, and more from the second half of our flight. Plus, we'll fill you in on how you can get yourself on a Hello Kitty flight on EVA Air.