Tailwind Air isn't an average commuter airline. There are definitely similarities to Seattle's Kenmore Air, in that both fly seaplanes and do charters through some of the world's busiest airspace, but Tailwind Air positions itself as a boutique service for the time-pressed Northeastern traveler.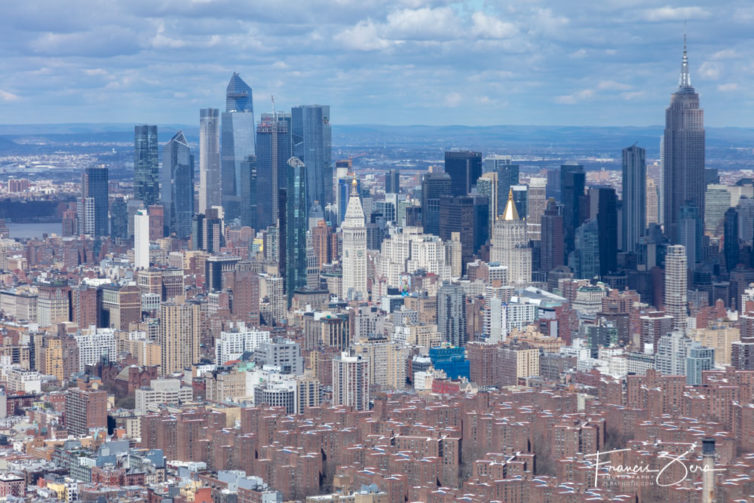 This is their math: it takes at least four hours to cover the 200 road miles between Manhattan and Boston by rail or car, depending on traffic or service delays. By air, it's consistently less than 90 minutes. And far more comfortable and glamorous.
Our flight was on Friday, March 5, 2022, which marked the airline's annual resumption of service on the route – the flight doesn't operate in the winter months.
The flight from Manhattan to Boston took 70 minutes thanks to a helpful tailwind, although we paid for that by having to fight the corresponding headwind on the way back, so that leg took 90 minutes. Considering it's taken me 90 minutes to drive the length of Manhattan in Friday afternoon traffic, this flight is a wonderful option.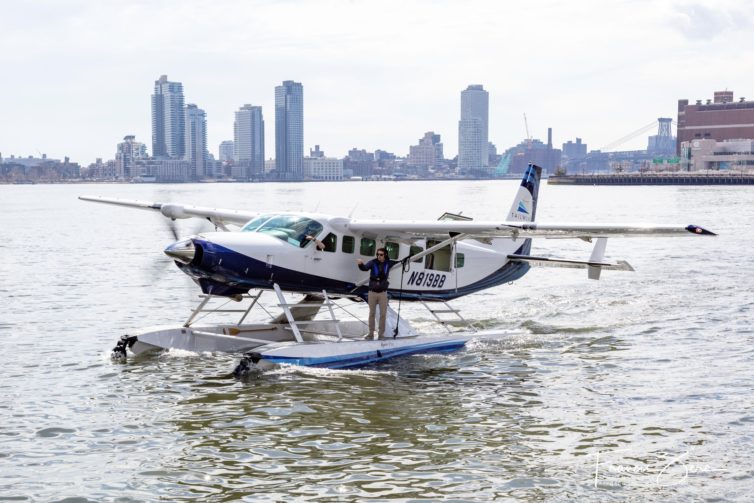 That, combined with their schedule, means you can easily do a morning or afternoon meeting in one city or the other and not be gone all day. It's also a great way to do a day excursion between the two cities.
On the flip side, it's also considerably more expensive than the train or a car, so it all depends on your personal time-versus-money calculations. It does make for a delightful AvGeek experience regardless of the reason for the trip.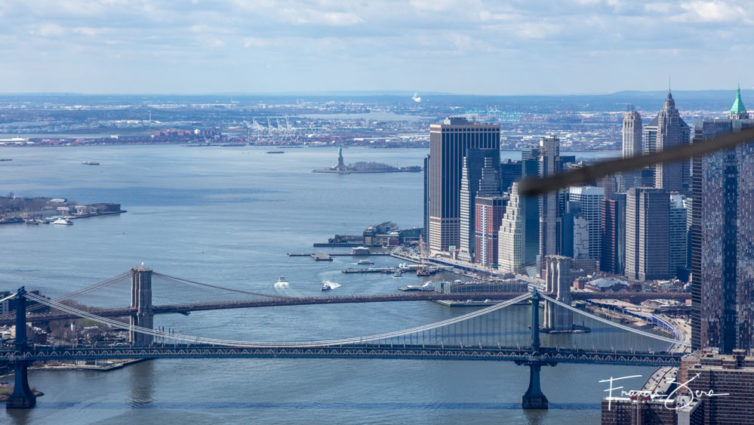 We were told the scenery would be great, and I'd call it stellar. You get a mini tour of Manhattan on both legs, as the flights depart from the New York Skyports Seaplane Base on the Lower East Side, just a bit north of the Manhattan and Brooklyn Bridges.
We departed to the south into the prevailing wind, and banked hard to the east once clear of the bridges, making a 180° turn and then overflying LaGuardia Airport at less than 2,000 feet, which was super fun.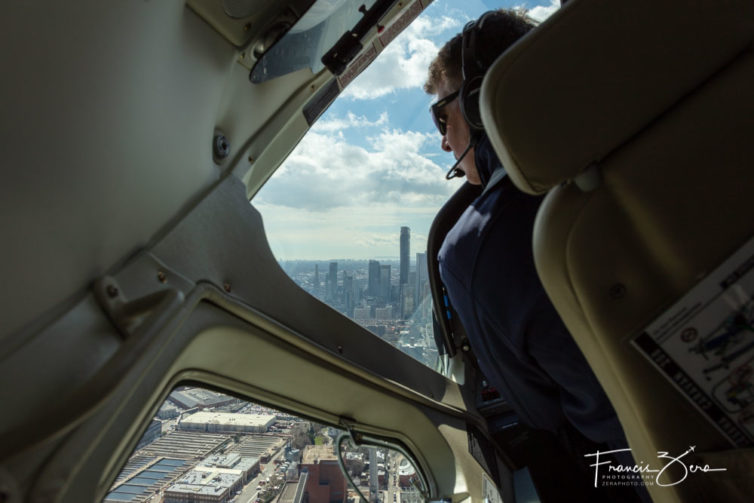 One of the pilots told me that Tailwind worked with both center (ARTCC) and TRACON air traffic controllers to develop the routes, as previously nothing suitable had existed through the very congested airspace.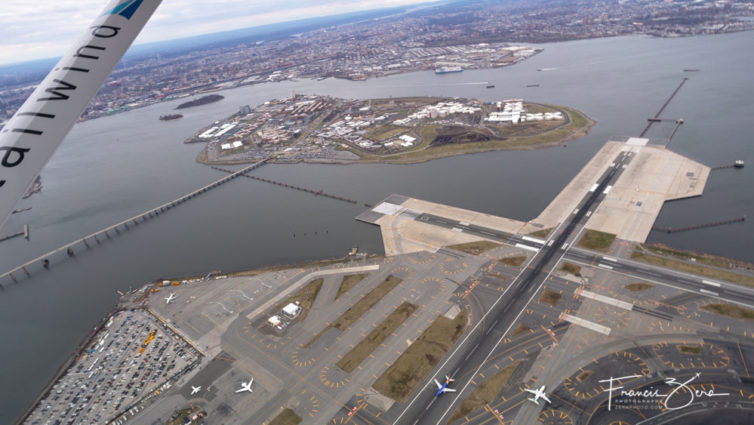 The plane is a two-year-old Cessna 208B on amphibious floats, meaning it also has wheels and can land at regular airports as well as on the water. It has a very modern cockpit with an upgraded version of the Garmin G1000 navigation and instrument system that I fly with back home in the C172 and C182.
The seating area is comfortable and relatively basic – nine passenger seats arranged along a single aisle behind the two-pilot cockpit. There are five seats on the right and four on the left, with the aft entry door taking the place of the fifth left seat.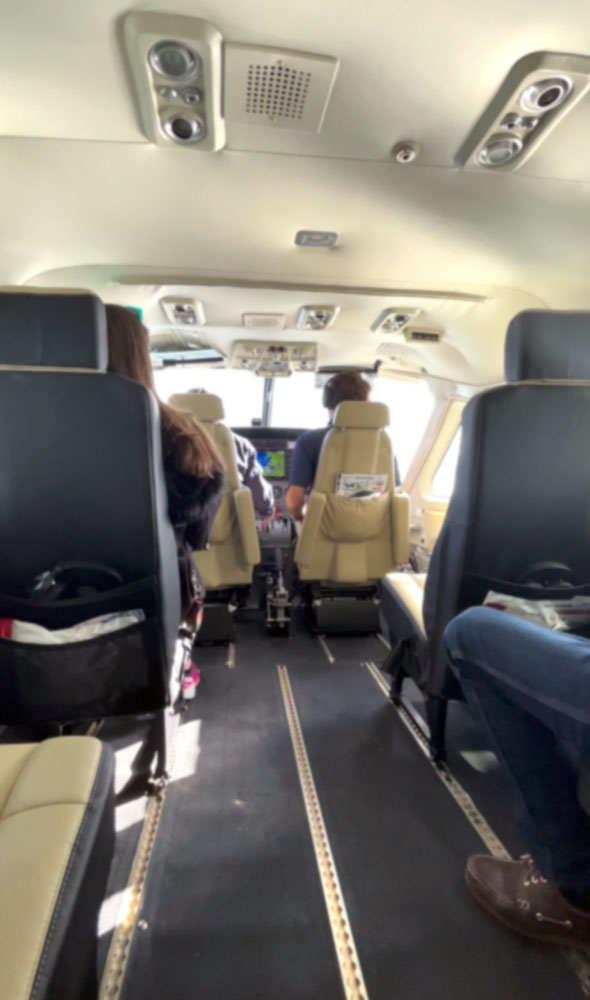 Underseat storage is essentially not an option, so you hand your bag to the attendant on boarding and it gets stowed in the back. Everyone gets a window. Headroom is low – you hunch over while moving around on board and there are no lavatories, no flight attendants, nor any amenities like snacks or drinks. But it still feels spacious inside, especially compared to the smaller Cessnas we fly for fun back home.
That said, if you only ever fly jetliners and think a 737 is on the small side, you'll need to adjust your perspective a bit.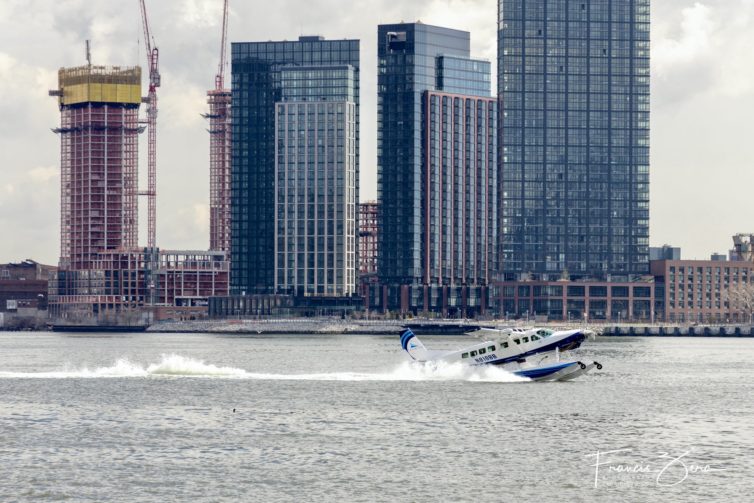 Thanks to that tailwind that helped us along, it was a bit bumpy, but the turbine-powered Cessna handled it like a champ.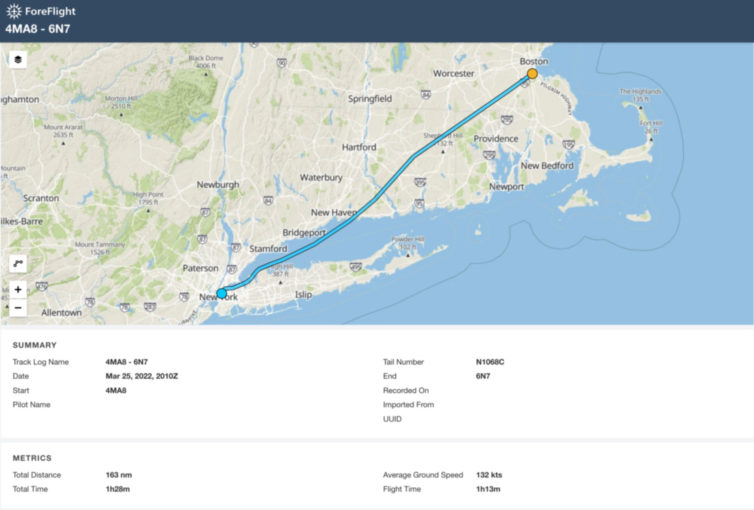 We flew the route at a maximum altitude of about 7,000 feet, so there was plenty to see out the big windows.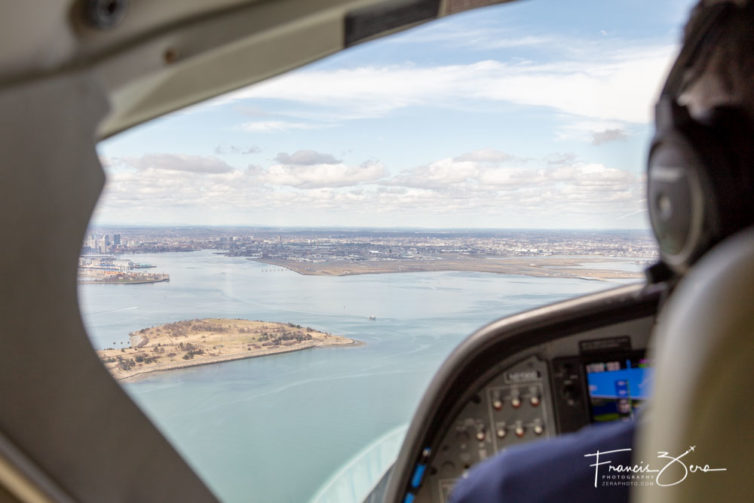 Boarding flights like this is delightfully easy. The aircraft used are well below the minimum passenger numbers required to have standard TSA checks, so you basically just turn up at the seaplane base at least 15 minutes before departure, show your ID, and get on board.
In Boston, there isn't a dedicated seaplane pier as in NYC, so the plane ties up at a large floating dock in Boston Harbor, closer to Boston Logan airport than to downtown, and you're shuttled from there to shore via a water taxi.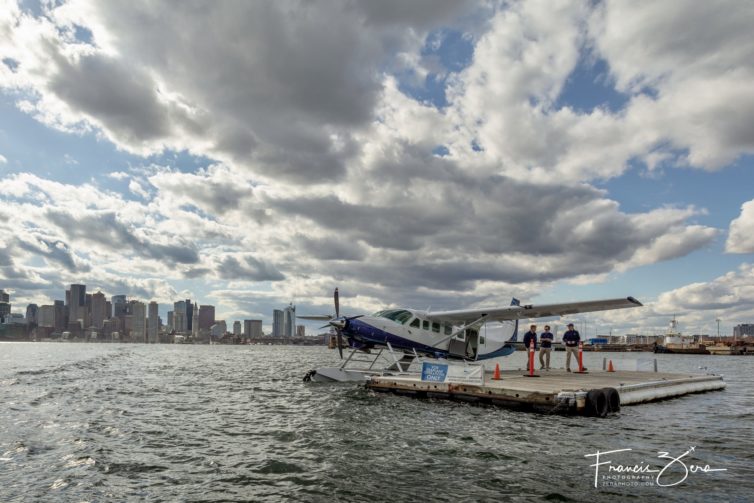 Tailwind Air operates a fleet of 16 aircraft for scheduled and charter service, and serves four cities in New York (NYC, East Hampton, Montauk, and Shelter Island), along with Boston. They also have a codeshare agreement with Southern Air.
*Editor's note: Tailwind Air provided AirlineReporter with round-trip airfare for this review. Our opinions remain our own.