To everyone who gave up hope for New York's airports, I can see why you did. For way too long, JFK, LaGuardia, and Newark were congested outdated disasters. But at long last the powers-that-be are investing in massive renovations. We wrote about JFK's New Terminal One project, which broke ground a few months ago. But without a doubt, LaGuardia is the airport that is furthest along in its makeover. And the results so far look amazing.
What surprised me most is how great the new Terminal B is for planespotting. Thanks to its design as an unusually vertical airport, including skybridges over busy taxiways, the views are excellent.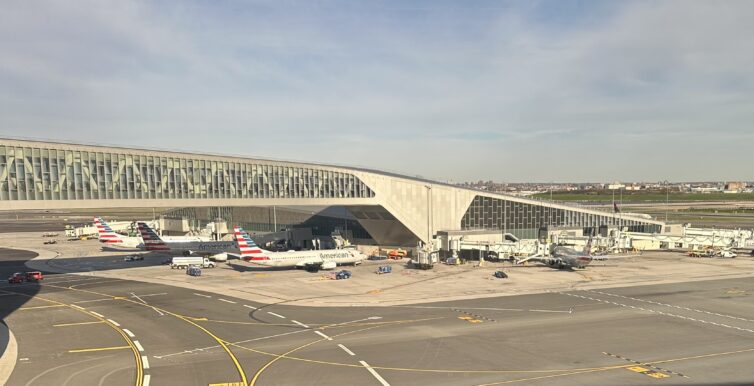 Read on for a photo and video walkthrough around the gorgeous Terminal B, with plenty of amazing views of the ramp and runways.