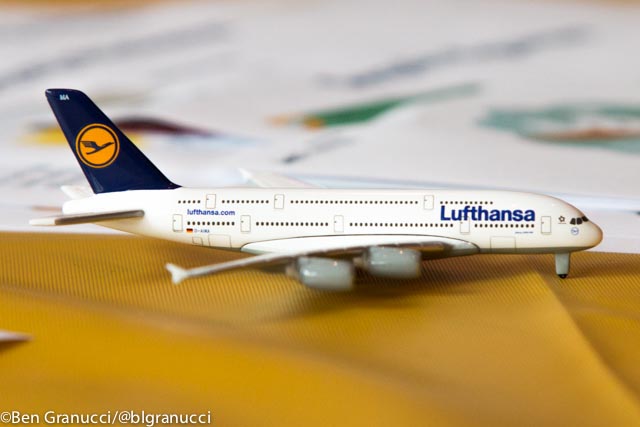 Over the past few years, few issues in the aviation industry have been more polarizing than children on commercial airplanes. The need for families to travel from place to place, or even for children to travel alone, often clashes with the desire of frequent fliers to have a peaceful flight. Some airlines have taken drastic measures, like Malaysia Airlines which has banned babies from first class and all children from the upper deck on their fleet of A380s. Other airlines have added child-free cabins as an ancillary amenity that is available for a fee.
As a newly-minted dad, I look froward to taking my son on his first flight (and many more after that). However I realize that sometimes the unfamiliar atmosphere onboard an airliner can disturb a small child. And when the child is disturbed, they may disturb those seated around them. All children could use an experience that is specially tailored to younger fliers in an industry that usually focuses more on high value (adult) frequent fliers. Unfortunately, cost cutting measures at most airlines have eliminated kid-friendly perks such as kids meals and pin-on airplane wings.
Fortunately, this is not the case at every airline, including at Lufthansa. Last year, 2.1 million children aged eleven and under flew on the German carrier, which is a number based on how many childrens' fares they sold. Yes, Lufthansa still offers discounted fares for children, which are 75% of the adult fare.
3,123 children qualified as "elites" with the airline, having flown a minimum of 35,000 miles in a year. Some children even attain higher status levels: the youngest Senator member (having flown at least 100,000 miles in a year) is just two years old.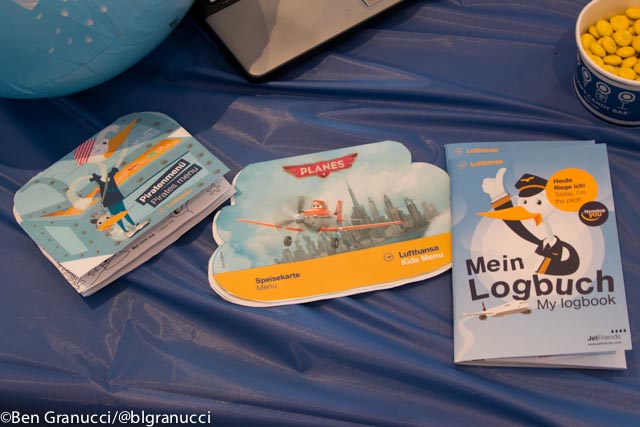 Speaking of the airline's Miles & More frequent flier program, it has a special section just for kids. The JetFriends program earns miles just like an adult member does but with special perks for the little ones. Chief among these are no expiration dates on any earned miles as long as the child is a member of JetFriends as well as 2,000 bonus miles just for joining. Once a child has taken their first flight, they receive their own JetFriends membership card and a special lanyard. This program is open to all kids between the ages of two and seventeen. The goal is not only to build loyalty to the airline, it is to get children interested in flying.
Through the JetFriends webpage, there are also a wide variety of activities available for kids. There are a variety of craft suggestions available, as well as pages that can be printed out and colored. There is an interactive airport experience that lets kids get an idea of what they will see from the comfort of their own home. There are even games that can be played online. Separate areas for kids and teens deliver information and a multitude of activities in an age-appropriate manner.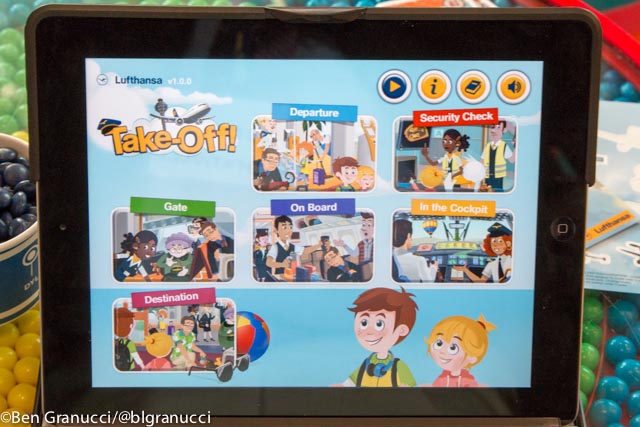 Lufthansa's programs for children are far more than the set of plastic wings and the kids meal that I was given on my first flight nearly thirty years ago. It is a multifaceted approach that incorporates preparation at home and specialized experiences both at the airport and onboard the aircraft. The focus is not just on making the travel experience easier for families either. Lufthansa hopes to foster a love of airplanes and flying in children from a young age. And that is something that this #AvGeek strongly approves of.
The home component is internet based. Lufthansa has devoted an entire section of their website to flying with children. It starts with a "practical checklist" that parents can print out to guide them step by step through the process from booking to baggage, with a special section for children traveling alone. There are also webpages specifically for each of the many topics that parents need. Safety, regulations, procedures, and other types of info are all readily available through one portal. For kids, Lufthansa has created Take-Off, an app for iOS and Android that is designed to both familiarize kids with the flying experience and to get them excited about flying.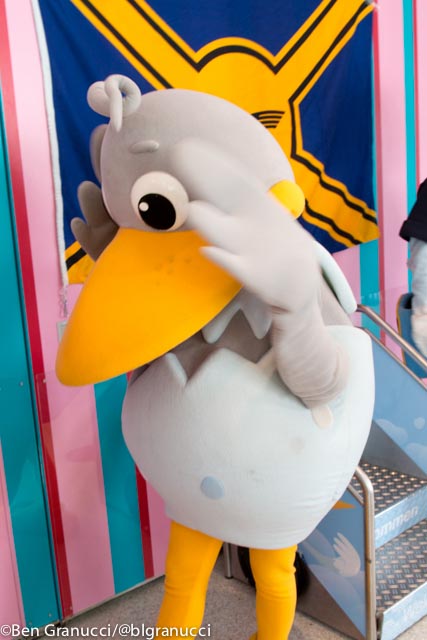 When a family arrives at the airport, the specialized experience continues. Lufthansa has streamlined their check-in processes, and a benefit of that is that it is easier on families. In addition, Frankfurt, Munich, and Cairo all have dedicated family check-in areas. The family check-in areas have been especially designed for the needs of families traveling together, and they even include an area where the little ones can have a meet and greet with Lu and Cosmo, Lufthansa's mascots.
Another benefit of using the family check-in areas is the distribution of the "The Family Pilot" brochure. This points out the areas of interest for families inside the airport: play areas, changing stations, and even the location of aircraft viewing areas are all pinpointed. Children may also be issued a 'Best Friend Boarding Pass' for a stuffed animal that they brought along with them on their journey.
Upon boarding a Lufthansa aircraft, the family focused atmosphere doesn't stop. In fact, this is probably the area in which the airline excels the most. Nearly every aspect of the onboard passenger experience has some provision made for children. Childrens' meals, which have been vetted by focus groups made up entirely of children, are available for preorder at no additional cost on all long haul and some intra-Europe flights.
Kid's meals even come with a small package of airplane-shaped gummy candies. Baby food, soups, and mini sausages (you read that right) are available for infants. And the flight attendants will be more than happy to warm bottles on request. Through an agreement with Disney, all of the kids meals contain themeing from the movie Planes.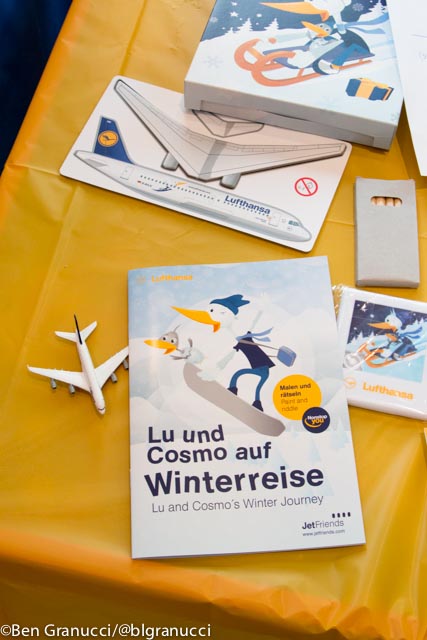 The in-flight entertainment system includes special movie, TV, and music especially for kids. Everything from Disney cartoons to Veggietales songs to The Lego Movie are available, plus many more. On some aircraft, including the A380 and 747-8I, a camera with a view out the front of the plane is available to watch through the IFE system. For those kids seated in First and Business Class, there is even a selection of child-focused video games available.
Also available for children in the premium cabins are specially designed amenity kits. They contain a wide variety of child-focused items and are presented in a small flight bag. And children throughout the aircraft are given age-appropriate toys, games, and other activities.
Another unique item that Lufthansa offers to all children is a logbook for them to record their flights in. On each flight, the child has their flight attendant sign the book documenting their travels. Once it is filled, the airline sends out a personalized certificate signed by the chief pilot.
Also inside are stickers for each aircraft type in the Lufthansa fleet so that kids can keep track of what type of aircraft they have flown on. Lufthansa has been distributing these logbooks since the 1970s.
Lufthansa really does lead the way when it comes to child and family travel. They see the value of interacting with their youngest travelers. Because some day, those kids are going to grow up and become the next generation of Lufthansa travelers and crew members.