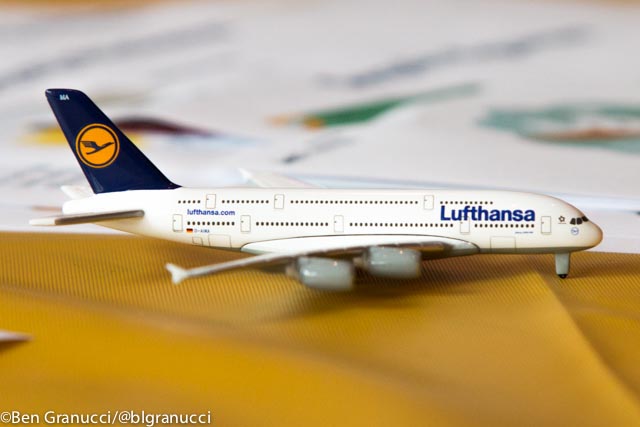 Over the past few years, few issues in the aviation industry have been more polarizing than children on commercial airplanes. The need for families to travel from place to place, or even for children to travel alone, often clashes with the desire of frequent fliers to have a peaceful flight. Some airlines have taken drastic measures, like Malaysia Airlines which has banned babies from first class and all children from the upper deck on their fleet of A380s. Other airlines have added child-free cabins as an ancillary amenity that is available for a fee.
As a newly-minted dad, I look froward to taking my son on his first flight (and many more after that). However I realize that sometimes the unfamiliar atmosphere onboard an airliner can disturb a small child. And when the child is disturbed, they may disturb those seated around them. All children could use an experience that is specially tailored to younger fliers in an industry that usually focuses more on high value (adult) frequent fliers. Unfortunately, cost cutting measures at most airlines have eliminated kid-friendly perks such as kids meals and pin-on airplane wings.
Fortunately, this is not the case at every airline, including at Lufthansa. Last year, 2.1 million children aged eleven and under flew on the German carrier, which is a number based on how many childrens' fares they sold. Yes, Lufthansa still offers discounted fares for children, which are 75% of the adult fare.
3,123 children qualified as "elites" with the airline, having flown a minimum of 35,000 miles in a year. Some children even attain higher status levels: the youngest Senator member (having flown at least 100,000 miles in a year) is just two years old.