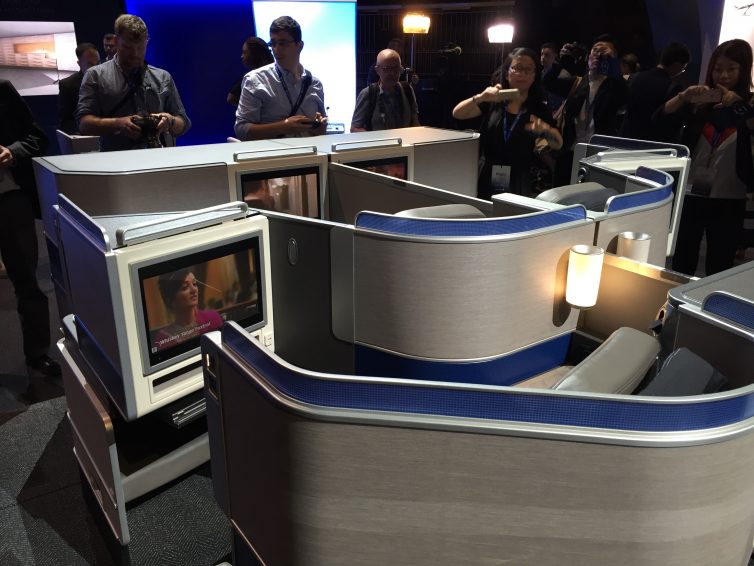 Culminating a design process that took more than two years, United Airlines unveiled their new United Polaris Business Class on Thursday morning. Speaking at an event in Midtown Manhattan, CEO Oscar Muà±oz spoke of the airline's renewed focus on the passenger experience, particularly for premium passengers.
This new focus requires across-the-board upgrades to the airline. It means new aircraft, with the 777-300ER, A350-1000, and 787-8/-9/-10 all on order or recently delivered on the widebody side. It means new coffee from Illy on-board, as well as snacks such as the highly touted stroopwaffle.
You see United Polaris is more than just a new seat, it is a new direction for their premium long-haul experience. Sure, the new seat is a big part of it, but United Polaris also includes new on-board amenities and a new lounge experience. Unifying (or uniting, if you will) the entire concept that good sleep is key when flying long-haul.
At nine airports worldwide, the United Polaris experience starts in the lounge. The new lounges will offer private sleep pods and showers, enabling travelers to rest and refresh themselves before a long flight. They will also feature hot meals served in a restaurant-style setting, as well as premium wines and spirits. The first United Polaris lounge is expected to open at Chicago's O'Hare International Airport (ORD) by the end of the year. Lounges in Los Angeles, San Francisco, Houston, Newark, Washington Dulles, Tokyo Narita, Hong Kong, and London Heathrow airports will follow in 2017.