Saying goodbye to any 747 is hard, but one that is unique, is harder.
Thanks to COVID, the majority of airlines have grounded their four-engine widebody planes. Most A380s, A340s, and 747-8s will see the skies again. But a return to flight isn't as certain for many 747-400s, which were already long in the tooth.
The Dutch airline KLM was already working towards a 2021 retirement for its 747-400s, but thanks to COVID the fleet was retired a few weeks ago. And the AvGeek nostalgists that we are, we felt it was a departure worth commemorating. Especially because KLM operated the oddball passenger/freighter hybrid called the Combi, which included a cargo bay in the rear part of the main deck.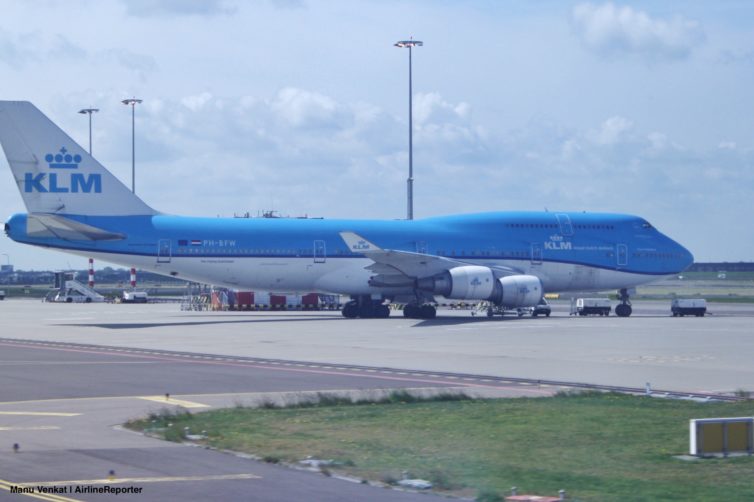 Read on for a quick farewell to the KLM Combi and the rest of its proud 747 fleet.
Update 4/18: It looks like KLM has brought back a small number of 747 Combi flights connecting Amsterdam and a few Asian industrial centers. Not sure how long that will last, but we're happy the Combi has one final job to do with KLM.