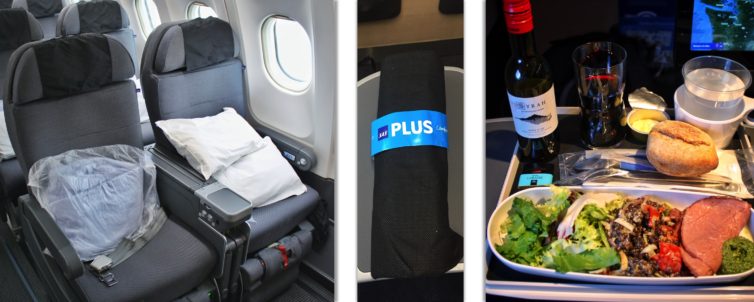 When it comes to the passenger experience on long-haul flights, the gap between economy and business class just keeps getting bigger. Today's business class is all about universal aisle access, suites with doors, and other features that used to just be for first class. Back in economy, seats and legroom are tighter, and amenities are disappearing.
But lucky for us, many airlines are offering a new island of refuge in the middle of the gulf between economy and business: so-called "premium economy." Oxymoron? Maybe. But if it's a way to take some of the harsh edge off of flying in economy, without having to shell out big bucks for business class, then consider us interested!
We recently did some flying with SAS Scandinavian Airlines, whose long-haul A330 and A340 fleet recently got a major interior makeover. On the outbound to Copenhagen we had a blast trying out their new business class, but on the way back we made sure to score a seat in SAS Plus, their premium economy cabin. The seat itself was more economy-plus than business-minus, but amenities like lounge access, free WiFi, and fast-track airport security were a great way to sweeten the deal. All in all, SAS Plus did a great job of making economy class much more comfortable and fun.
Read on for our full report and our thoughts on whether SAS Plus is worth it on your next trip.