I might as well get this out of the way right at the start: I am a Trekkie. I have tried to love Star Wars and I can appreciate it for what it is. But I have just never been able to get into it and I know not too much about the franchise (spoiler alert: I think Darth Vader is Luke's father and Luke is Princess Layla's sister which caused some family awkwardness all around).
However… when you put a nice looking Star Wars livery on a 737, I can sway my sci fi space nerd alliances for one morning. This week (on what was appropriately May 4th), Alaska Airlines unveiled their newest special Disney livery.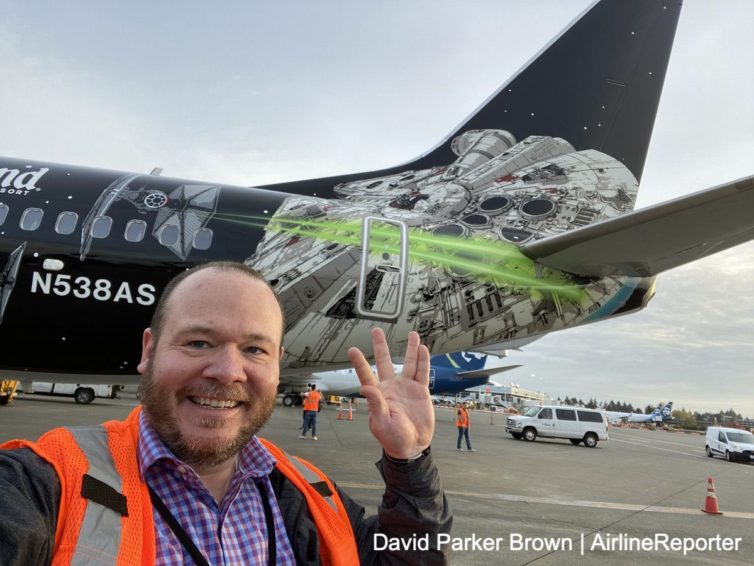 It has an eye catching black background with many Star Wars-themed designs and a beautiful green Millennium Falcon "emblazoned" onto the tail. And this isn't your rattle can paint job. It took 228 gallons of paint, 540 work hours, and over 27 days to complete.
This is the seventh Disney-themed aircraft for the airline; this one celebrates Star Wars: Galaxy's Edge. The aircraft's official name is "Star Wars Transport to the Disneyland Resort," but you can just call her "SWTttDR" for short.