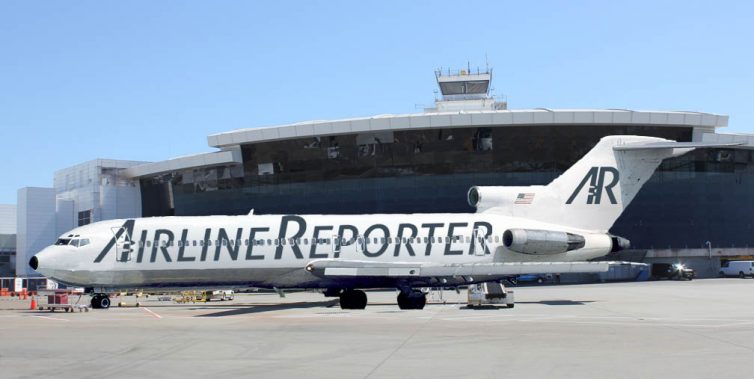 You might have noticed a slowdown of stories coming out of AirlineReporter HQ recently. Many of you have been around for a while, so I wanted to take a step back, catch you up, and then let's move on forward! Do not worry, we aren't going anywhere.
I have been running AirlineReporter for just shy of nine years now. It started as a hobby, then transitioned to a business. About a year and a half ago, I quit my job and took on part-time work in order to focus on growing AR. Then earlier this year, I quit that job and did nothing but AR. I had good, viable plans to make AR my full focus (and, somehow, source of income), but turns out it is not for me. Just because you might be good at something doesn't mean you want to do it. I love flying, I love aviation, I love sharing my stories, I love working with my writers, I love sharing their stories — but I hate running around trying to make money off of all that.
Previously I was warned that when you take something you love and make it your source of your living, you can start resenting it. That happened. And that sucked.
I think one of the best parts of AR is the passion that we all have for aviation… especially airlines. When you have to compromise some of that passion for money, things get lost. Screw that!
So, a few months ago, I decided to get another full-time job (that I love). And it's not related to aviation. As I transitioned back to the working world, I had to re-evaluate what that meant for my relationship with AR. Luckily, I have fallen back in love with the work we do here, and am excited to move forward. However, things won't exactly be the same.
For about the last five years, we have consistently posted one story per weekday. That was great, but also a heck of a lot of work and stress, and life sacrifices were made (like sleep). Moving forward, I don't want us to be locked into a content schedule. When we have cool stuff ready, we publish. When we don't — we don't. That said, my soft goal moving forward is to have a story at least three days per week.
Our writers do what they do because they are passionate about airlines'¦ that hopefully shows through. If you have some good stories to share, I am interested in hearing from you — we always are looking to add new voices to AR. If interested, you need to have a passion for aviation AND solid writing skills (editing is not a passion of mine — thank goodness we have Blaine to do much of that).
Every single AR writer has started by shooting me an email with some passion and an idea. Now we have all flown almost 2,000,000 miles and given you stories from around the globe. If you love planes and write well, then email me (da***@ai*************.com) and let's chat. Or always feel free to share your thoughts and stories in our comments too.
There are many more stories to be told and adventures to be had. Cheers to the future, and thanks for following along!