How's this for an AvGeek irony: it's hard to planespot from a plane. Sure, while you're on the ground there's tons of aircraft around. But once you're in the sky you're zooming by other planes so rarely — and so quickly — that it's hard to catch any of them. But one recent flight I took was a fun exception to that rule.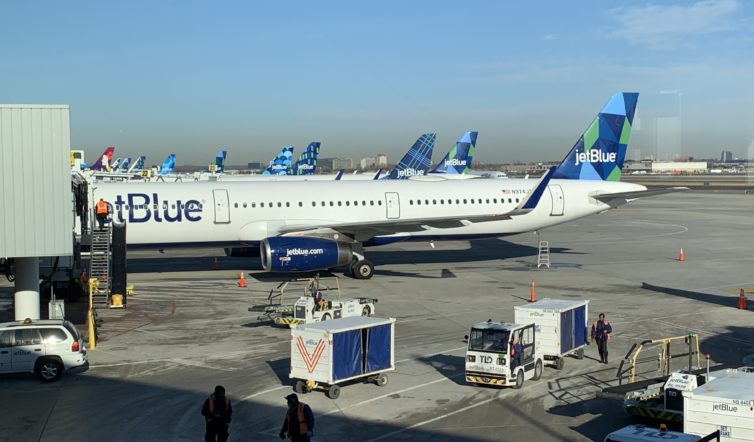 Thanks to a winter wave of employee COVID infections and a high-profile system meltdown, Jetblue had a tough past year from an operational perspective. But they rebounded from those issues, and their onboard economy product still shines strong — especially the free high-speed inflight internet ("Fly-Fi").
Fly-Fi is one of JetBlue's major points of differentiation, and they know it
To minimize touch points in the COVID era, you can use your smartphone to control the screen
Fly-Fi is a high-bandwidth satellite-powered system that's now available across the fleet. It provides gate-to-gate connectivity so you could start using it from the moment you board. On my flight from New York to Mexico I waited to log on since there were great takeoff views to be had.