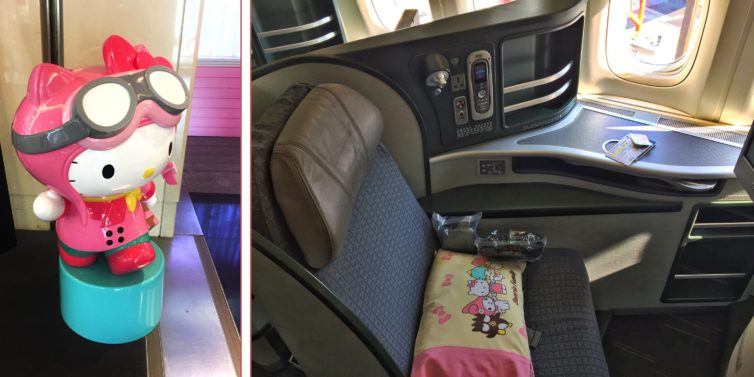 Is air travel not whimsical enough for you? Does the inflight experience on most airlines not appeal enough to your inner preteen self? Well, we have good news for you! Taiwan-based EVA Air has what you need: a truly one-of-a-kind Hello Kitty themed service on select routes that will make any other flight seem boring by comparison.
Hello Kitty aside, I've wanted to travel EVA Air for a long time. Its Royal Laurel premium cabin is a favorite among the AvGeek elite for its excellent seat and service. Plus, EVA Air is part of the pantheon of elite Skytrax Five-Star airlines. So I included an EVA flight from Paris to Taipei in a recent Star Alliance multi-airline itinerary.
I wasn't initially aware that my flight was a Hello Kitty service, but when I found out, I was thrilled! Not because I'm much of a Hello Kitty fan (though would I admit it if I was?). More because these Hello Kitty flights are an iconic AvGeek experience and a rare find.
Read on for photos and tales from my trip with Hello Kitty … *ahem* I mean Captain Hello Kitty.