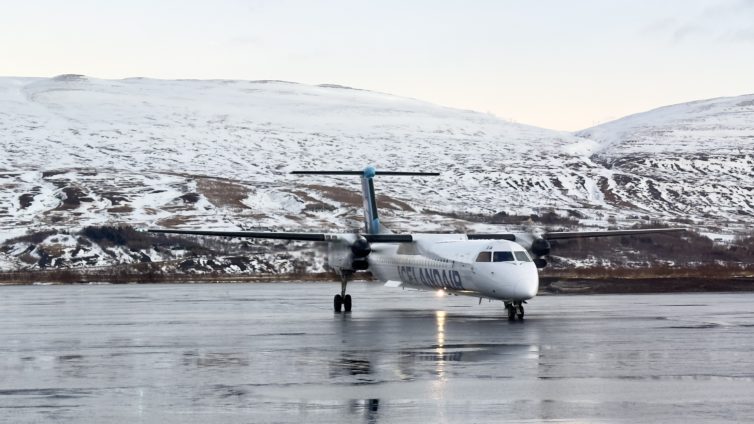 Flying domestically in Iceland is like stepping back in time.
Security? Not necessary here. Just check in for your flight at the ticket counter, wait for the boarding call, and get on the plane. No X-ray machines, no body or iris scans, no checks for bottled liquids, etc. Just check your big bags and walk on board with your carryons. A very civilized process in an equally civilized country.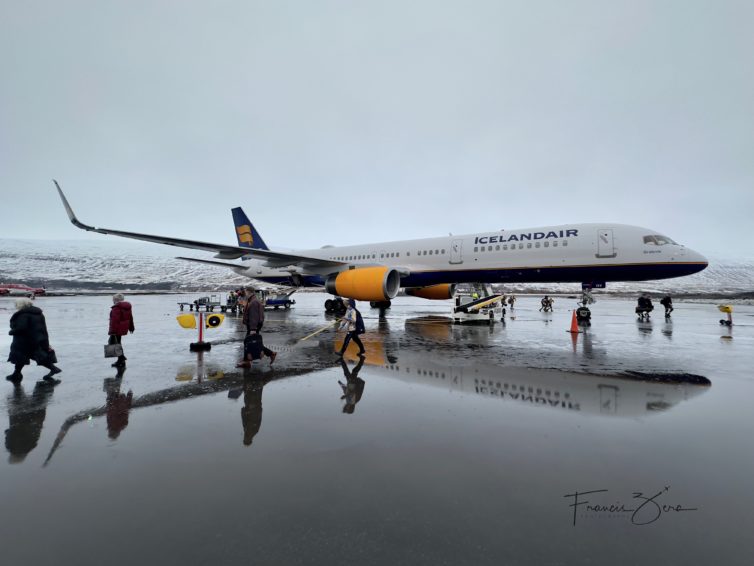 Our flight was from Reykjavik City Airport, RKV, which is right in the center of the capital city, flying to Akureyri in the north of the country, 250km (155 statute miles) by air. The much larger international airport is 50km (30 statute miles) to the southeast, in Keflavik. We were a group of six; five of us from various media outlets, and our very capable and patient Icelandair media wrangler.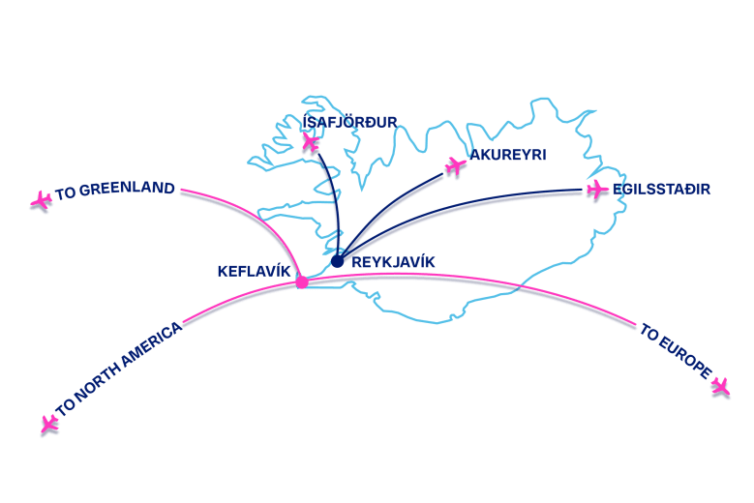 Icelandair has two 76-seat DHC-8-400s and three 37-seat DHC-8-200s in its fleet; they acquired them in March of 2021 when the airline purchased Air Iceland Connect to create an integrated domestic/international route system.