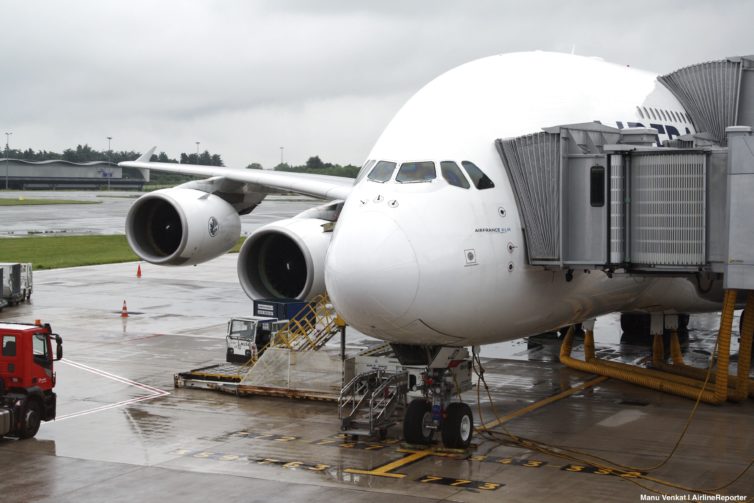 A little over ten years ago, Air France took delivery of its first Airbus A380 and flew its first commercial service from Paris to New York. Since then, the superjumbo has been the flagship of Air France's fleet. But ten years is an eternity in the fast-moving airline world, and time takes its toll on hard-working airplanes. Air France originally announced plans to retire its A380 fleet by 2022, but with COVID capacity cuts, the airline just announced yesterday that the plane will be removed from service immediately. So whenever your last flight on an Air France A380 was — if you ever flew it — it was your last.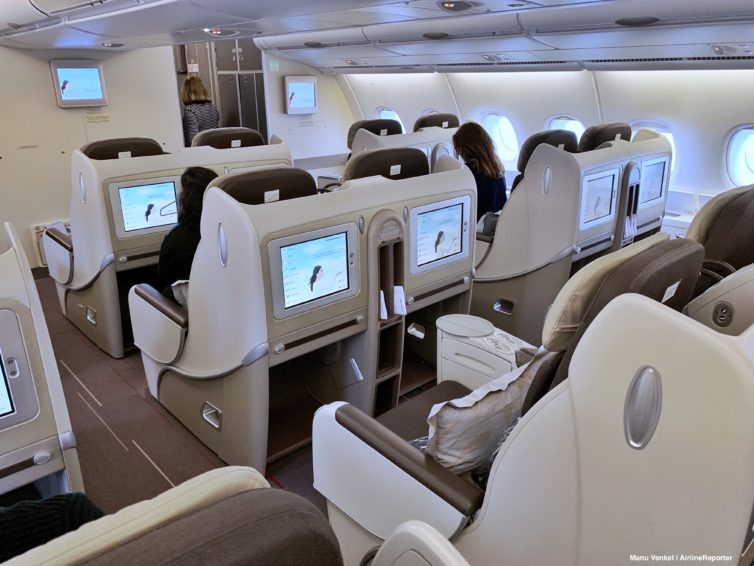 I had the chance to fly an Air France A380 last year on the same historic route that started its story with Air France: CDG to JFK. I've had some good times flying A380s in the past. My very first AirlineReporter story was a Lufthansa A380 trip report. And I got to fly a BA A380 in Club World a few years ago.
But by the time the flight was over, I could see why it was a plane that wasn't going to be in the fleet for much longer. I did appreciate some things, like the super-smooth takeoff, whisper-quiet ride, and soaking in the spectacular scale of the double-decker. But the AF A380 is a plane that's stuck in the past, and overall I won't miss them much as they transition to their well-earned retirement. Whether you're an A380 fan or a hater, read on for the full scoop.