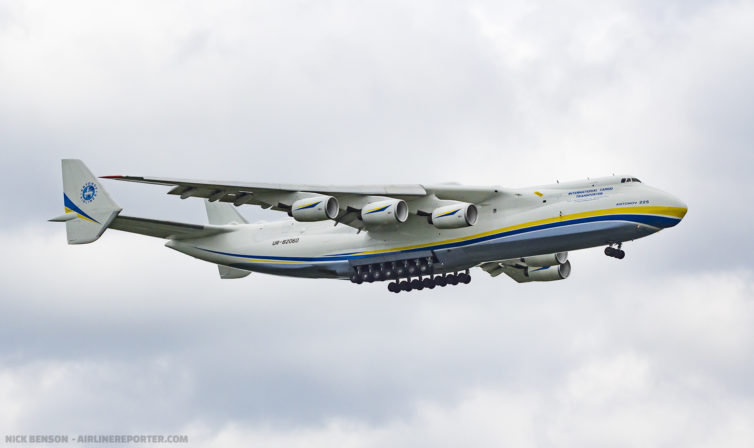 I've always thought airplanes were cool, I suppose. I attended a couple of small air shows as a kid, had a turn at the controls in a cousin's Ercoupe, and knew enough to notice when I got to catch a flight on an RJ85 or DC-10, but it wasn't anything more than a casual interest. Seeing the world's largest aircraft changed all of that.
Six years ago my primary hobby was railroad photography, though my new parental status meant I could no longer responsibly spend 10-20 days a month chasing trains around. Somehow I'd gotten looped into the local plane-spotting group on Facebook, and caught wind that the Antonov An-225 would be making a visit to Minneapolis−Saint Paul International Airport (MSP), which was just 15 minutes away. My first plane-spotting trip was in order.
My boys were two and four years old at the time, so we visited a playground under the approach path to MSP's 12R. We were hooked! We enjoyed the parade of typical early-afternoon arrivals; Delta 717s, MD-80s, 757s, A320s, A330s, and the sole remaining scheduled 747, which came daily from Narita (NRT). Seeing so many examples of impressive engineering arriving from so many different places really captured my imagination; seeing the largest successful aircraft glide by was remarkable. This was entirely pleasant way to pass the time.