ICELAND ROCKS
Three years ago, I traveled to Iceland for the first time. It was sort of a spontaneous trip that a friend and I had planned last minute, but it ended up being one of the best international experiences ever. And with flight time being less than five hours from NYC, the chilly country makes for the perfect "long weekend," European getaway.
Most people travel to Iceland to explore glaciers (check), see the Northern Lights (check), play with Icelandic ponies (check), or hang out at the Blue Lagoon (major check). But one thing they underestimate is what they'll have to eat while they're there.
BONUS: Traveling to Keflavik on an Icelandair Boeing 757
Iceland is a foodie's dream. It's not really surprising, considering Icelandic dishes are typically locally sourced, and with such unique agricultural conditions, chefs and locals alike have gotten creative with their recipes. The food and drinks I had in Iceland were some of the highlights of my trip, from lobster stew and Skyr (Icelandic yogurt), to whale meat and puffin (ethically farmed, and better than it sounds, trust me).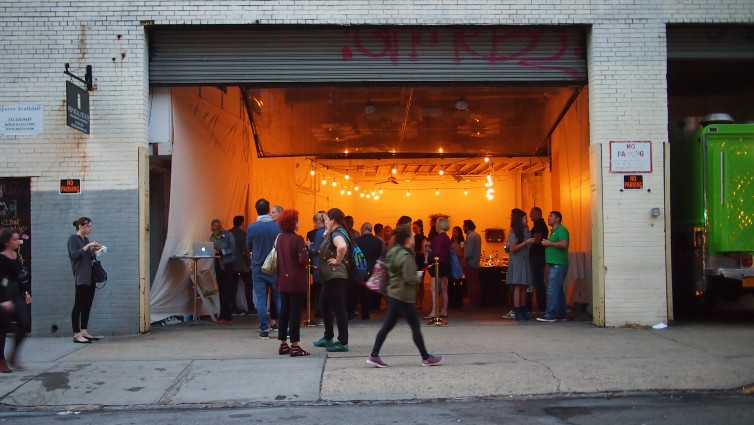 EATNORTH FESTIVAL
I recently jumped at the chance to attend the EatNORTH festival in New York City, when AirlineReporter was invited by Iceland Naturally, Iceland's main marketing organization. An Icelandic tasting menu was offered, cooked by Chef Thrainn Freyr Vigfusson of LAVA Restaurant. It is located at the Blue Lagoon spa, and is known for its innovative use of Nordic ingredients.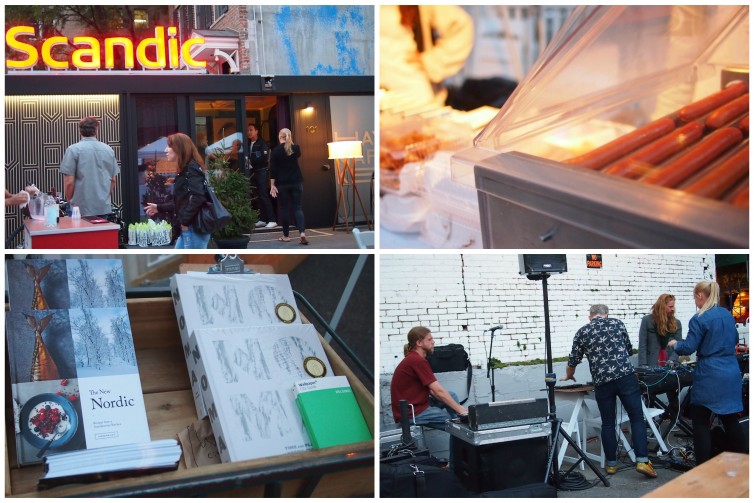 The dinner was part of a larger event celebrating Scandinavian culture, taking place in the West Village. Each day was a different country, and authentic meals, concerts, and international films were just some of the activities open to the public. The meal itself was served 'œpop-up'-style in a rented space where the food served as the main focal point within the hip, sparsely furnished setting.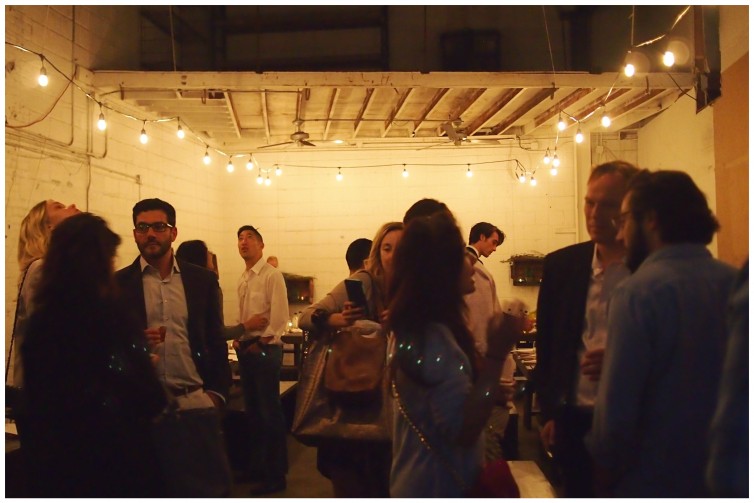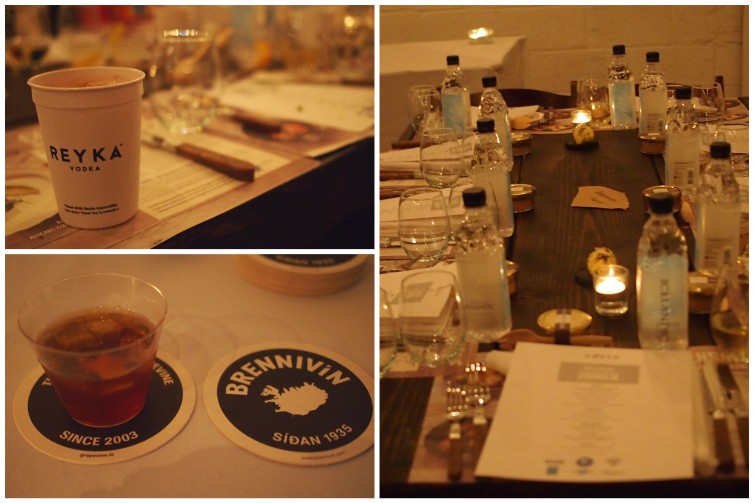 Guests were served cocktails with Brennivà­n, a locally-made unsweetened schnapps, or Reyka Vodka. As someone who subsisted mostly on Reyka during the rúntur (weekend drinking event in Iceland), I can say the alcohol is very smooth and excellent. Brennivà­n has a strong caraway flavor and burns a bit harder. I find it better mixed in cocktails, but shooting it on its own is fine too.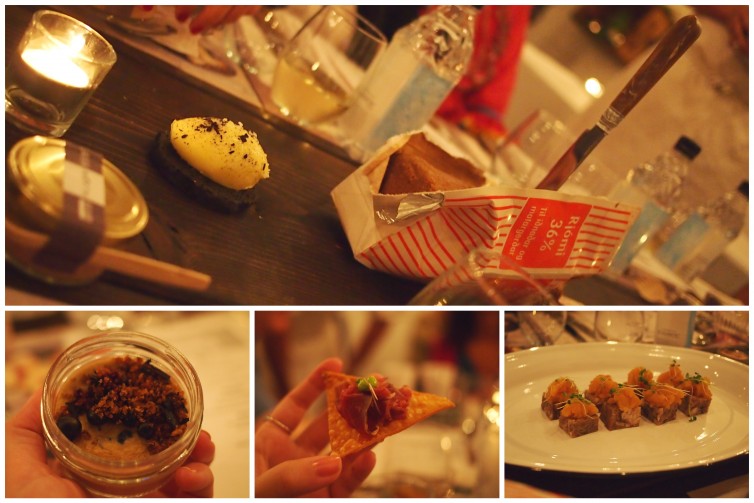 The table was set with fresh butter sprinkled with black lava sea salt, which was served with rye bread cooked in a geothermal pool. Everyone also got their own little pot of wild goose liver pate. We also tried some lamb terrine '˜'Svià°asulta'˜,' which is sort of like head cheese. I wasn't a fan, and should have known it would be a bit unique when Hlynur Guà°jónsson, Consul General and Trade Commissioner from the Icelandic Consulate in NYC, said we should 'œchase it' with a shot of Brennivà­n.
Luckily the next dish was some smoked trout on a torched flat bread, and thin slices of smoked Icelandic leg of lamb on 'œcrunchy leaf bread.' Both were delicious and helped cleanse the palate, along with the cocktails they graciously offered.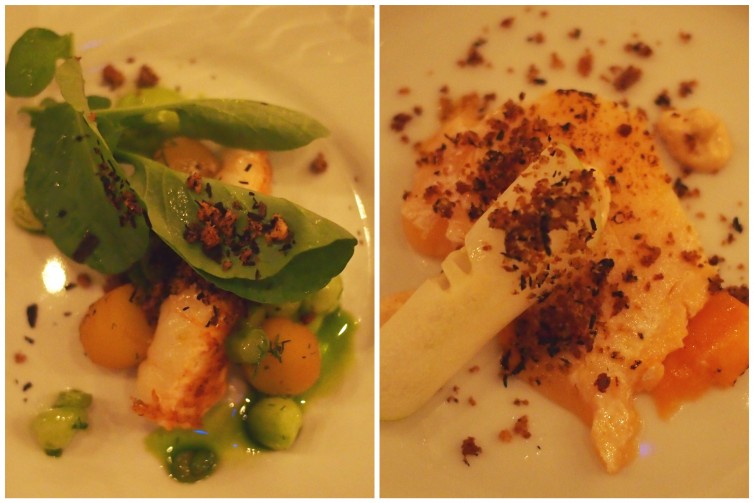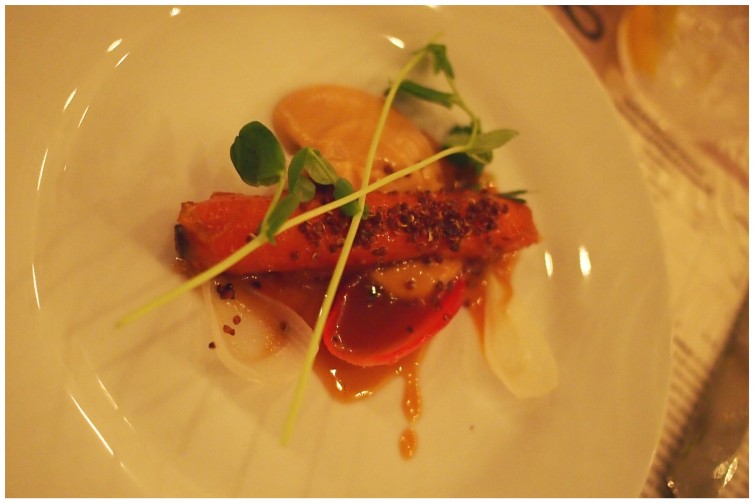 Light seafood dishes were served as starters. Iceland has some of the best seafood I've ever come across, and they are known for their sustainable fishing methods. The langoustine (tiny lobsters) and green vegetables, glazed carrots with pickled onions, and slow-cooked Arctic char were out of this world.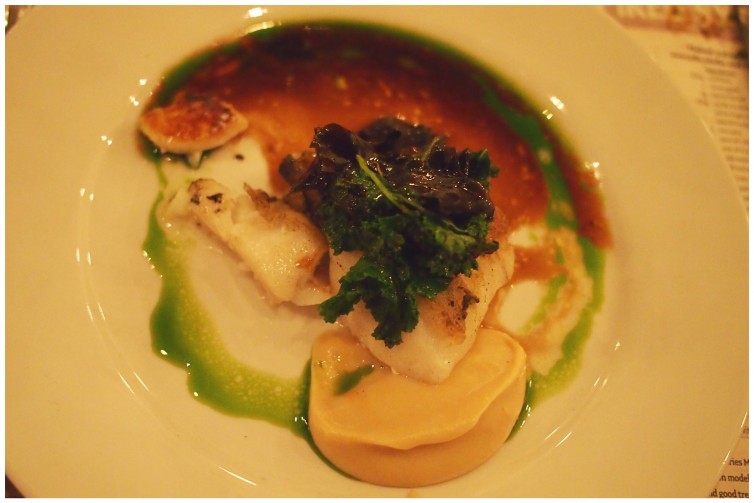 For the main course, we were treated to some pan-fried cod with brown butter sauce and pickled Icelandic seaweed, along with baked sunchokes, dried grapes, almonds, and a dill vinaigrette. The flavors were out of this world, and so reminiscent of the Scandinavian ingredients I encountered during my trip. I was instantly transported back to the restaurants and roadside stops I had visited so long ago.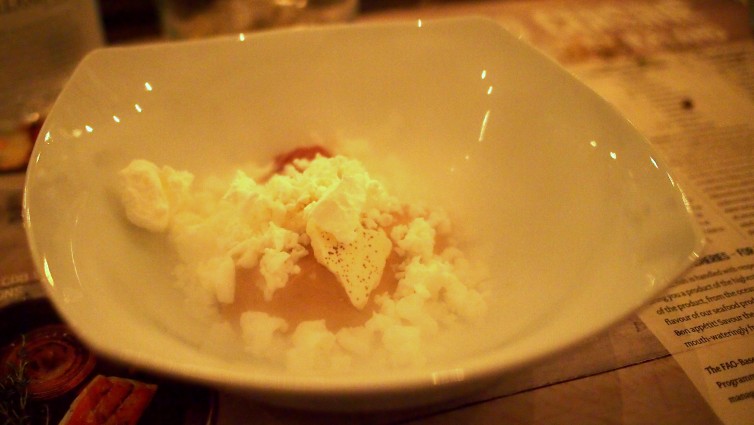 No meal is complete without dessert, and Chef Vigfusson sent us off with a cracking one — literally, the Omnom chocolate mousse was topped with a splash of freeze-dried Skyr ice cream and fresh berries. '˜'àstapungar'˜' (Icelandic donuts) complemented the dish nicely.
BONUS: Why Iceland is not just a stopover, but a destination
The flavors of the North are not typically considered by those traveling through Scandinavia — but they should be. Even the more traditionally-cooked dishes in Iceland are worth discovering for yourself. Plus, with no McDonald's or Starbucks to sneak away to, you'll pretty much have to eat locally if you want to survive. I'm lucky to have shared a wonderful evening with Chef Vigfusson and the fantastic folks from Iceland Naturally, and can't wait to make my way back to the Land of Fire and Ice soon.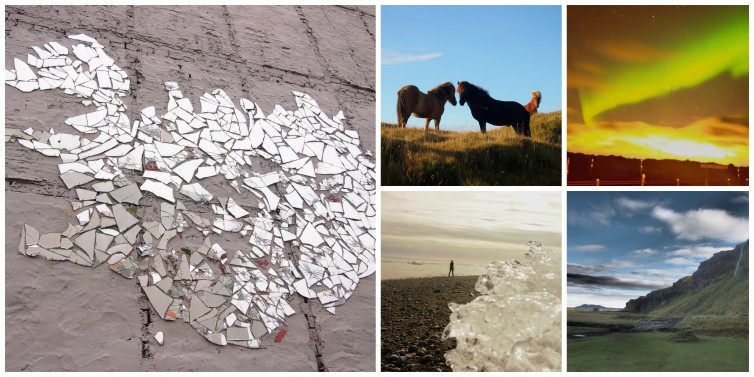 ICELAND MINI GUIDE
Fly with: Icelandair
Fly into: Keflavà­k International Airport
What to do when you leave the airport: Visit the Blue Lagoon. As it is located between the airport and Reykjavà­k, it makes for a great pit-stop after you land (or right before you leave). You can relax in the geothermal pools known for their ice-blue color and silica mud, and sample some of Chef Vigfusson's delicious cuisine at LAVA.
Must-try: Brennivà­n, Fresh seafood (especially langoustine and cod), Skyr, lamb hot dogs.
Don't miss: Iceland is a naturally beautiful country, and even a short day trip out of the city offers much in terms of waterfalls, glaciers, black sand beaches and even fjords. Golden Circle tours offer you the best in Iceland's natural attractions. Time your trip to coincide with the Northern Lights or the Midnight Sun and you'll especially see why this country is worth more than a stopover.
All photos taken by Katka Lapelosová for AirlineReporter