It's been almost twenty years since TWA folded, but some of its employees still stay in touch. Every year, the Silver Wings organization of former TWA flight attendants hosts a get-together where they celebrate their shared history. The meetings usually rotate between U.S. cities, and this year there was only one logical choice: New York, thanks to the awesome new TWA Hotel that opened in May. If you're one of the few AvGeeks out there who haven't heard about it, the hotel is built around Eero Saarinen's iconic TWA terminal at JFK and features historical displays, a rooftop pool with tarmac views, and more.
We got to join in for the Silver Wings meetup, and it was as awesome as we were hoping it would be. The turnout was incredible, and attendees were having a blast touring their old stomping grounds and seeing the old TWA terminal brought back to life.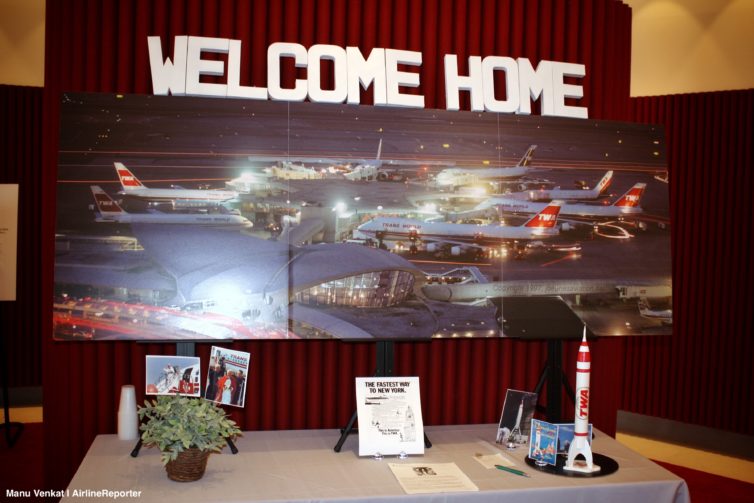 Read on for a recap of the weekend and an insider look at the TWA Hotel, which — spoiler alert — is everything an AvGeek would want it to be.