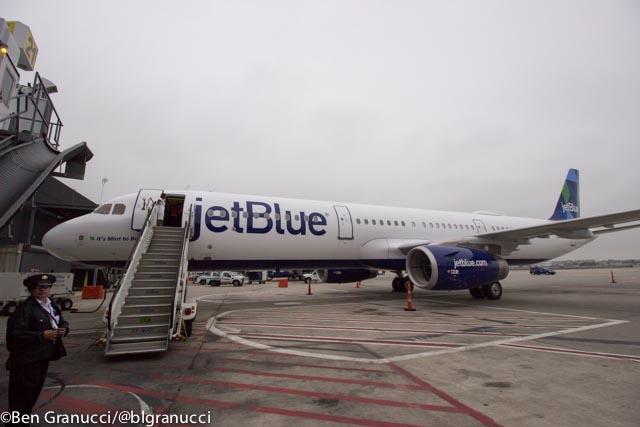 Throughout its fifteen year history, JetBlue Airways has worked hard to be the blue-collar airline with an upscale image. With popular features such as DirecTV and SiriusXM entertainment at every seat, the most legroom in coach of any US-based airline, and, most recently FlyFi wireless onboard internet connectivity, the airline has put the passenger experience at the forefront.
Now, the airline is poised to launch the next generation of its onboard product. Dubbed "Mint", the service will initially be offered exclusively on its route between New York and Los Angeles, with flights to San Fransisco set to follow later this year. I recently had the chance to preview the new product at JFK and wanted to share what I discorvered.
The new Mint Experience is a wholesale, multi-faceted upgrade of the traditional JetBlue product. Offered exclusively on a subfleet of the carrier's Airbus A321 aircraft, Mint provides a true premium product to compete with the other four carriers flying in the transcontinental market. The most noticeable change onboard is to the seat.