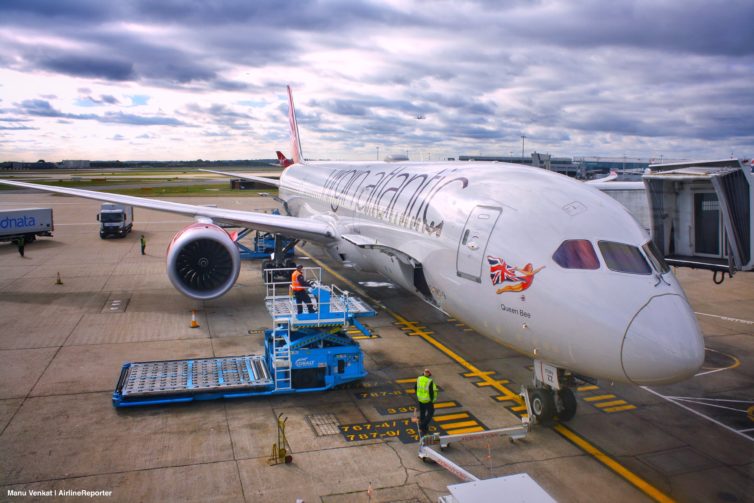 Last month we were on Virgin Atlantic's first flight using jet fuel made from recycled pollution. The service was operated by one of the older planes in Virgin's fleet, the classic 747-400. It's always a blast to fly with the Queen of the Skies, but on the return journey we were looking forward to flying with her younger sibling the 787-9 Dreamliner.
While onboard, we got to review the newest version of the airline's premium economy product: Virgin Premium. True to form for Virgin, the cabin experience oozed style, with sleek yet comfortable seats, great inflight entertainment, and food that could've been mistaken for what you'd get in business class. Of course there were parts of the experience that reminded us that we weren't actually flying in Virgin's "Upper Class." But all in all, we found Virgin Premium to be a strong product that's is well worth it when crossing the Atlantic.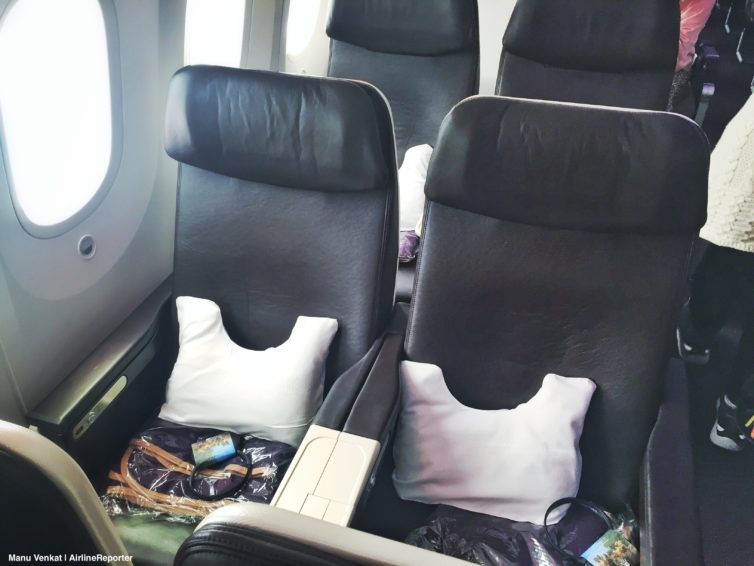 Read on for plenty of photos and details from our premium economy flight with Virgin Atlantic.