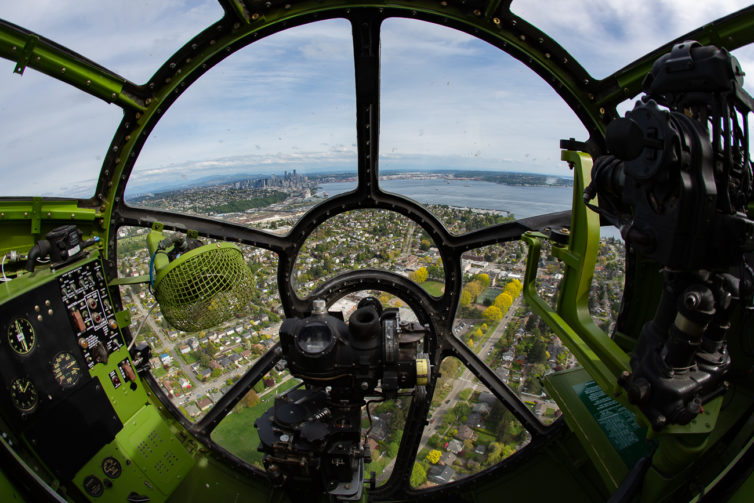 Typically we cover airlines and airliners here at AirlineReporter, but occasionally an opportunity in the non-airline[r] worlds pops up that we just can't pass on.

So when the Museum of Flight here at our Seattle HQ announced that Doc, one of only two airworthy Boeing B-29 bombers, was planning to visit in mid-May, we jumped at the chance to see her up close. Even better, we got to take a short ride around Seattle.

The airplane arrived earlier this week (May 17). Its Star Wars-esque nose, four engines, and incredibly shiny fuselage made it easy to spot on the horizon. The pilots eased the bird onto the runway and taxied down to the Museum of Flight ramp as a crowd of onlookers gathered to watch.

While the B-29 was originally produced in Seattle, Doc is not a native Pacific Northwesterner. It was one of 1,644 B-29s built at Boeing's Wichita plant, in Kansas, and rolled off the line in March of 1945. It never saw combat, and went on serve in radar calibration and target-towing until it was decommissioned in 1956.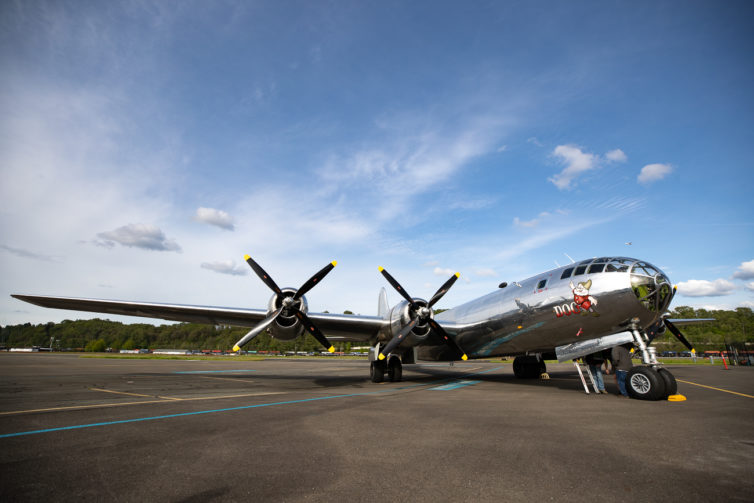 It continued its service to the United States Air Force even after retirement, but instead of towing targets, it became one. The airplane spent decades soaking in the desert sun, along with the occasional bomb or bullet, on an Air Force bombing range near China Lake, California before being discovered in 1987.  Restoration didn't begin for another decade, in 1998, following a considerable amount of paperwork to pry the plane loose from the US government. Eighteen years and over 450,000 volunteer hours after that, the restoration was complete, and Doc once again took flight in 2016.

Its Seattle visit is the first for Doc, and the first B-29 visit to the area in almost eight years.