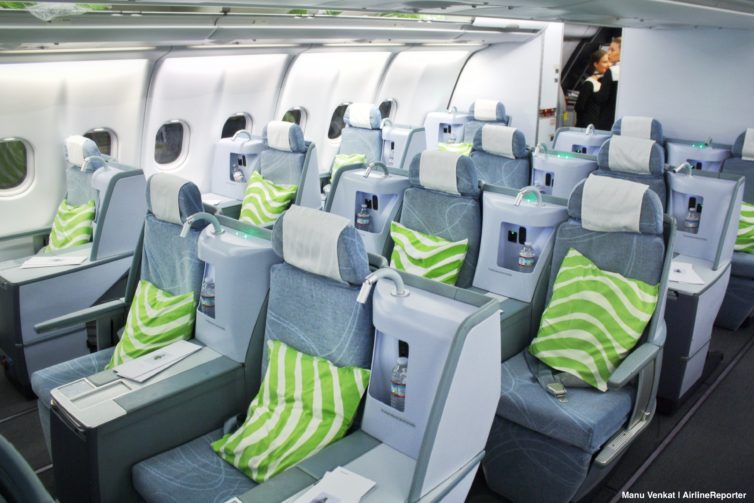 One of the best parts of our job is learning about airlines on your behalf. Finnair has been on our radar after having a big few years, welcoming the Airbus A350 as the flagship of its fleet and announcing new routes to the U.S. and Asia. So when we got the chance to experience Finnair's long-haul product for ourselves, of course we said yes!
We'll have plenty of in-depth Finnair stories coming up, including a review of their A330-300 business class and an interview with their A350 Program Manager. For now, we wanted to share a few big-picture quick thoughts and observations we had about the airline. Read on for some highlights about what we learned from our Finnair adventure!
Finnair is a whopping 95 years old
Though its name has changed a few times over the years, the first iteration of the airline was founded back in 1923. Who knew?! Well maybe some of you did. But we had no idea when we boarded our first Finnair flight that the airline is one of the oldest in the world.
Finnair takes its "Nordic Experience" seriously
In staying true to its roots, Finnair is serious about cultivating an authentically Nordic experience. The look is one with plenty of clean snowy white colors with punchy blue and green accents. It starts with a eurowhite livery: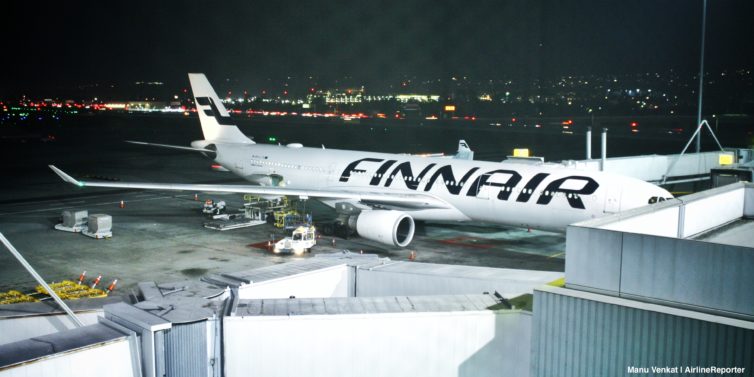 Onboard its long-haul A350s, there's a "Nordic light experience" that aims to recreate the northern lights.
Even the food has plenty of Nordic inspiration, like this reindeer entrecà´te.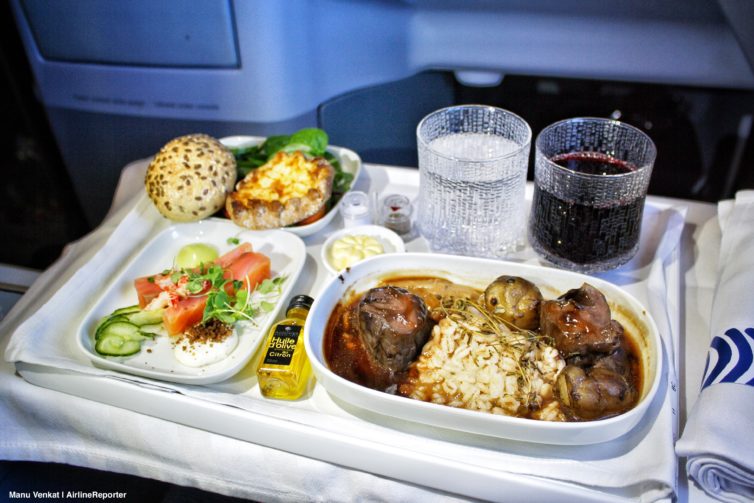 Itineraries between Europe and Asia are Finnair's bread and butter
When walking around Finnair's hub at Helsinki Airport, we noticed tons of travelers from Asia, and plenty of ads highlighting Finnair's routes to East Asia. It turns out that single-day one-stop itineraries between Western Europe and East Asia are Finnair's bread and butter. It makes sense, since the direct route from Western Europe to many East Asian megacities passes right over Finland:
The airline loves its Airbus A350s
Finnair's Asian services used to be operated by A340s, but as of a few years ago they were taken over by the A350. Finnair was the first European airline to fly Airbus' new two-engine fuel-sipping widebody aircraft, and it's safe to say that they're head-over-heels in love with the plane.
The U.S. isn't getting any Finnair A350 love, but that's about to change
Finnair serves a few key U.S. markets like New York, Chicago, Miami, and San Francisco. They're all operated by the airline's other long-haul heavyweight, the A330-300. They have a solid but slightly different (and older) business class seat product onboard. There's no plans to retire those A330s, so cities currently served by the A330 won't get to see the Finnair A350 on more than a one-off basis when equipment substitutions are made.
Video caption: Our view from a Finnair A330-300 touching down smoothly at New York JFK
But there's good news! Finnair is launching its first A350-only route to the U.S. next year. In early spring, Los Angeles will receive A350 service from Finnair. We hope its the first of many more A350 destinations in the U.S., as the airline has more A350s on order.
Stay tuned for plenty more coverage from our long-haul trip with Finnair! Next week, we will share a two-part interview with Sara Mosebar, A350 Program Manager for Finnair (who wouldn't want that amazing AvGeek title?). In the meantime, share your thoughts in the comments section below.