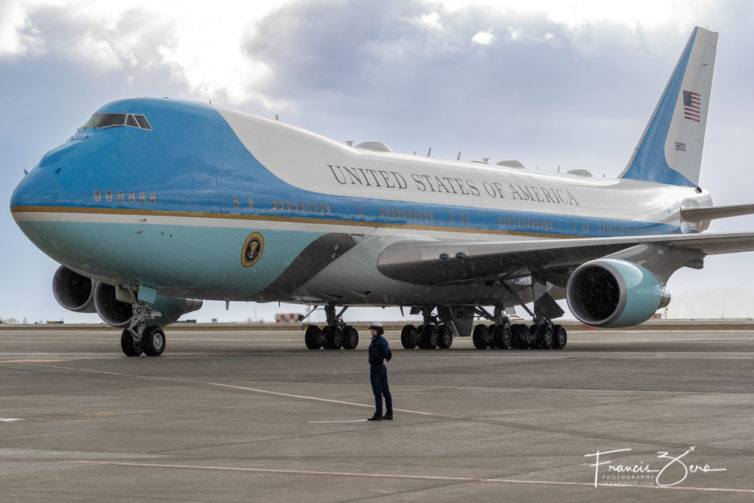 It's arguably the most iconic livery on the most iconic aircraft in service. It's blue-and-white livery is instantly identifiable to both AvGeeks and those who view planes as simply flying buses.
Officially designated the VC-25 by the U.S. Air Force, two heavily-modified Boeing 747-200s have been in service since 1990.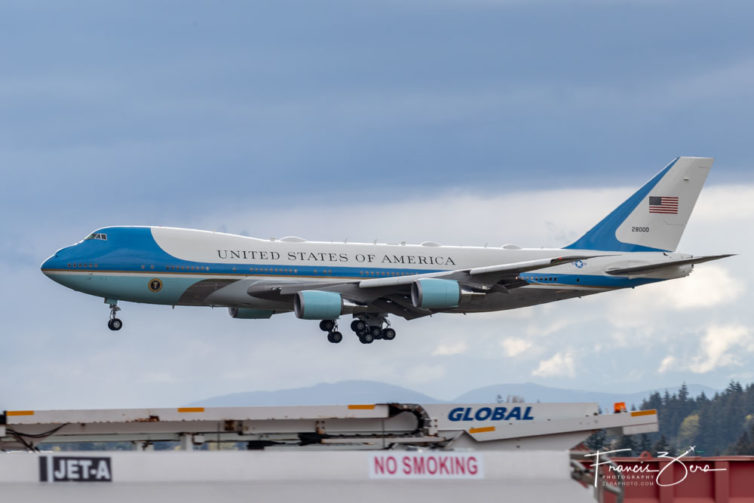 By now, most AvGeeks know that any aircraft can be designated as Air Force One – the callsign is only active if the president is on board. Thus the modified 757s (officially C-32As) can also carry the callsign when the president is aboard.
The Seattle area sees C-32As fairly regularly, as high-ranking officials other than the president often visit the region, such as the vice president. The VC-25 hasn't been in these parts since 2018, and we last wrote about a visit here in 2015, so we were due for an update.