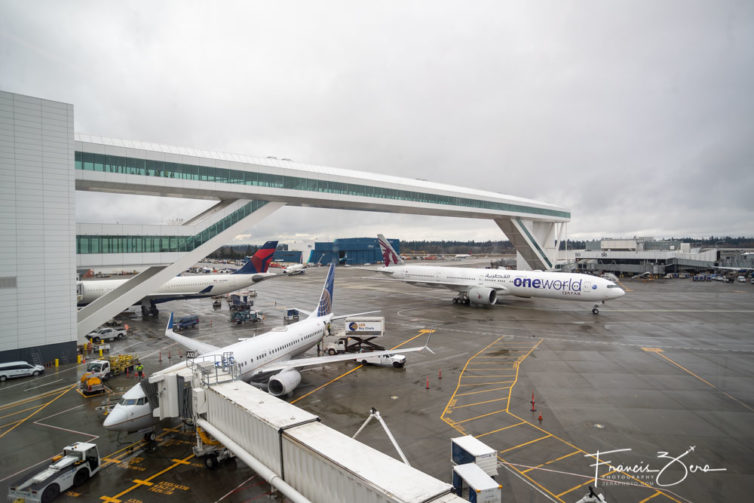 Seattle-Tacoma International Airport hosted a "reveal reception" March 3 in preparation for opening its new $986 million International Arrivals Facility, which has been under construction for nearly four years.
The project's most visible addition to the airport is a 780-foot-long pedestrian bridge over the taxiway that separates Concourses S and A. It's the longest bridge of its type in the world, and its 85 feet of clearance allows for even the tallest of contemporary aircraft to safely pass beneath, even the behemoth 777x and its 64-foot, 7-inch tail. An airport spokesman said that the design even includes a calculated safety factor in the event a plane's front landing gear were to collapse while beneath the bridge, which would raise the tail height even further.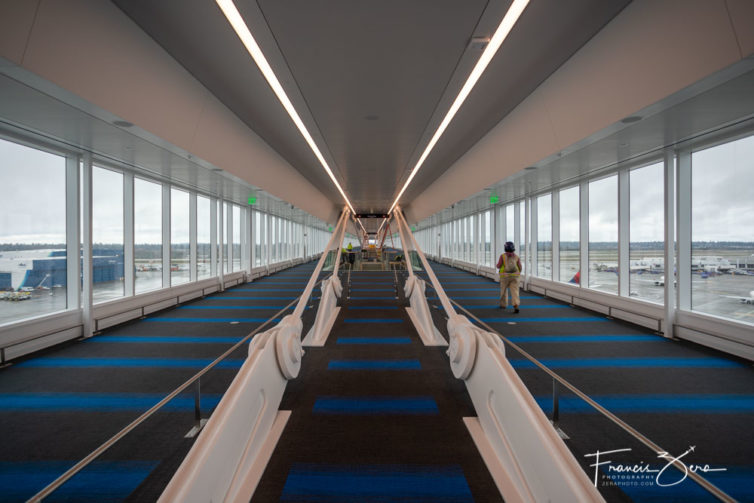 The skybridge is wide, with expansive views and a moving walkway. It's essentially a cable-stayed bridge, and the cables were left visible. It's this reporter's guess that there will be much dawdling on the way to customs and immigration on sunny days, when Mount Rainier will be clearly visible from the bridge
Ryan Calkins, president of the Port of Seattle Commission, lauded the facility's grand views and much-improved service areas as Seattle's "front porch to the world." Washington State Governor Jay Inslee talked about how the Seattle area had hosted refugees from Vietnam in the 1970s and from Afghanistan in the 2000s, and the new facility should open in time to greet refugees from the current war in Ukraine.