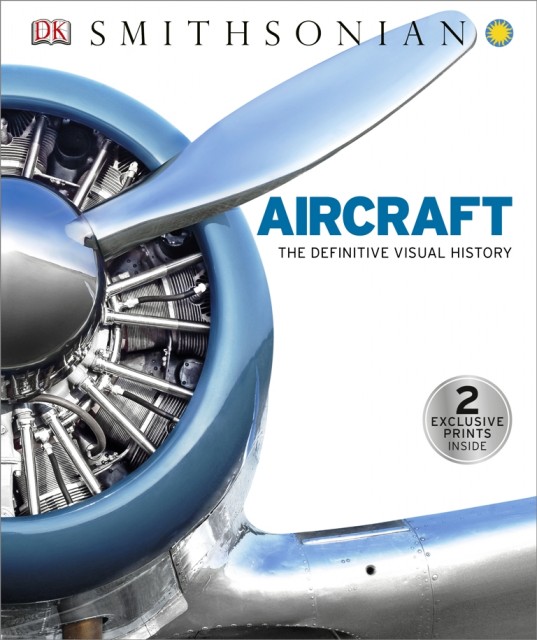 This website gets pitched to review quite a few books and most of the time, we respectfully decline. But when I was asked to take a look at Aircraft: The Definitive Visual History, I was intrigued. SEE BELOW ON HOW YOU CAN WIN A COPY [it is easy and fun].
The book is an entertaining and light way to explore the history of aviation. People who are not too interested in aviation and those who are hardcore AvGeeks will be able to enjoy different aspects of the book.
Really, the book is more of an information starting point than an tell-all source. Although there is not much information for each aircraft, there are  tons and tons of aircraft and photos in the book. Keep a computer near, because there were more than a few times I become interested in wanting to learn more about a plane and did some additional research.
The book is divided into different decades and starts with zeppelins "Before 1920" and goes to SpaceShipTwo in "After 2000." There are about 300 pages of content and thousands of photos = tons of eye candy.