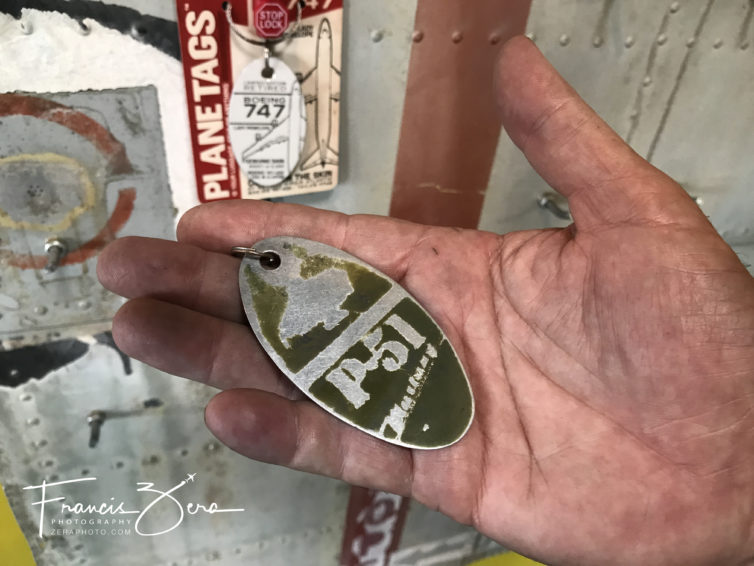 While visiting the Los Angeles area a month or so ago, I dropped by the headquarters of MotoArt Studios in Torrance, Calif., maker of cool aviation-themed furniture and the originator of the PlaneTag, for a tour and some conversation with owner and founder Dave Hall. I've purchased several of his products over the years, including a polished propeller and quite a few PlaneTags, so I was excited to see his operation.
It feels like these products have been around for a long time, but Hall explained that while the idea for making keychains out of old aircraft skin came to him more than a decade ago, the tags have only been on the market for a few years.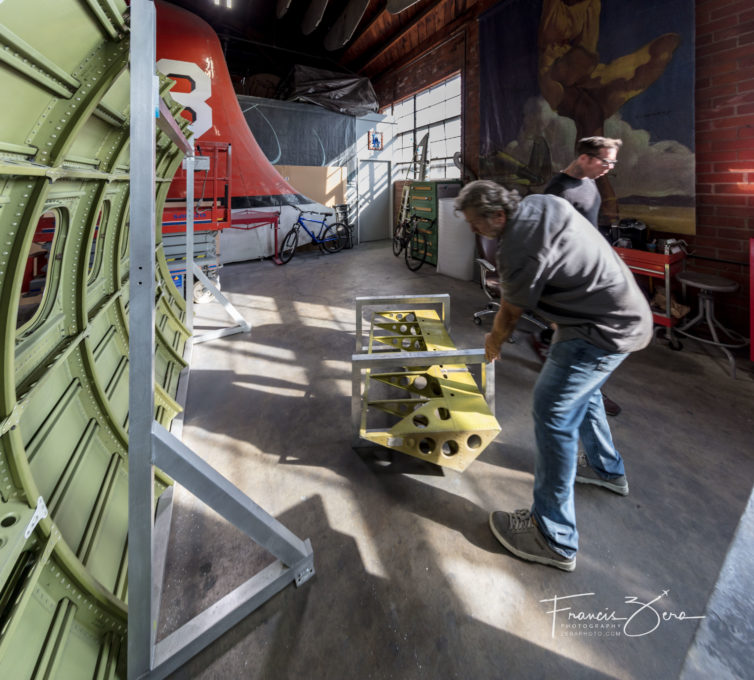 "We had a small section of P-51 Mustang skin, and I decided to take a section and make a tag from it. I decided to call it a PlaneTag it's small enough to connect to a bag or suitcase, or even put in your front pocket on your keys. That first piece of aviation history sat in my pocket on my key chain for years before I actually had the sense to kick off the idea," Hall said.
This year's Black Friday marked the three-year anniversary of what's become his flagship product. "We started with six PlaneTags: the 767 Gimli Glider, a 747, DC-9, A320, B-25, and a DC-3," he said. He used the existing MotoArt mailing list, which included contacts dating back to 2001, to promote the new product to existing customers. "It was an instant hit," he said. His online shop now lists close to 30 different types of aircraft tags, including hull No. 1 of the B-1B bomber.