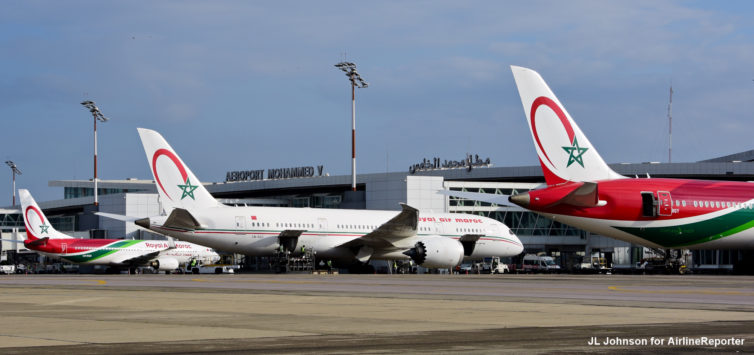 Last month I found myself with a full-day layover in Casablanca, Morocco. I was on my way to Abidjan, Côte d'Ivoire to cover Royal Air Maroc's oneworld celebration. My flight from JFK arrived mid-morning and the ABJ flight wouldn't depart until late evening. Armed with this knowledge, I had a jam-packed, prearranged agenda which included PlaneSpotting in Casablanca. For a relatively small airline like RAM, this was a chance to see all of the airline's fleet types in the same place at the same time. Exciting!
PlaneSpotting in Casablanca, up close and air-side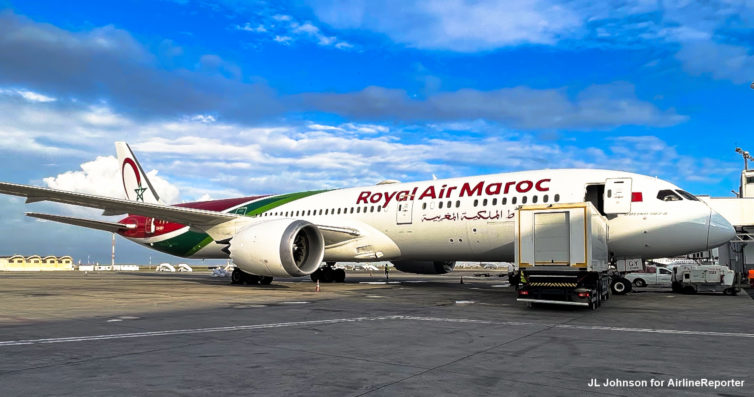 They take aviation security very seriously in Morocco, perhaps to an extreme. In order to get my planespotting in Casablanca tour arranged there was a lengthy vetting process. Required were a certificate of liability insurance, various forms of ID, and an inventory of my photography gear for consideration by various authorities to include the Moroccan Ministry of Communication. Even with various governmental pre-authorizations in hand it seemed a challenge to convince the airport's badging office to issue my day credentials. After some back and forth between my various escorts and airport operations folks I received a temp badge in exchange for my passport. This collateral effectively ruled out any opportunity of an airport badge souvenir.