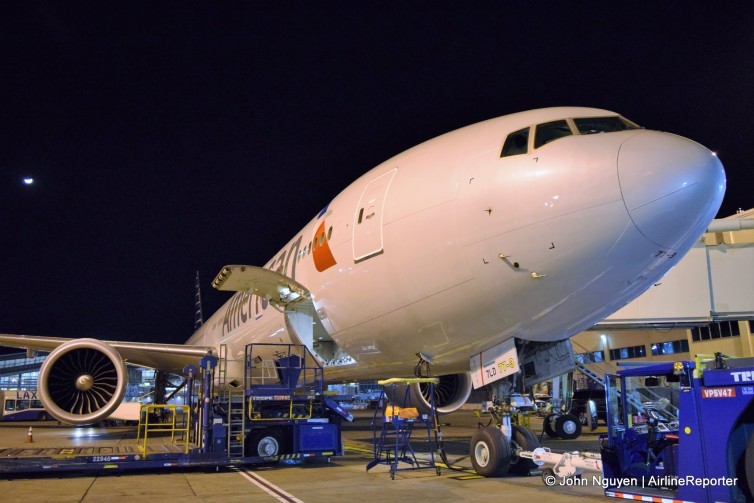 In my last story, I discussed the process and reasoning for using miles for an economy ticket on an American Airlines Boeing 777-300ER from Los Angeles to Sydney. In this story, I am going to share the actual flight experience and discuss if this was the right call.
The day came, and we headed out to dinner before going to LAX to catch our evening flight. While taking our dinner at a leisurely pace, I checked on our flight status and realized that I had confused the departure time as being 10:50pm instead of 9:50pm; fortunately I caught my mistake with enough time to rush through our meal and still make it to the airport comfortably.
Thankfully, there were no lines at American's Priority check-in counters at Terminal 4, even with the bank of red-eye flights leaving that evening; apparently December 23 was an unpopular day to fly. We had no bags to check, but we couldn't check in online; this was due to a new procedure being implemented for international flights, where additional data had to be collected in person and entered into our flight records. A bit annoying.